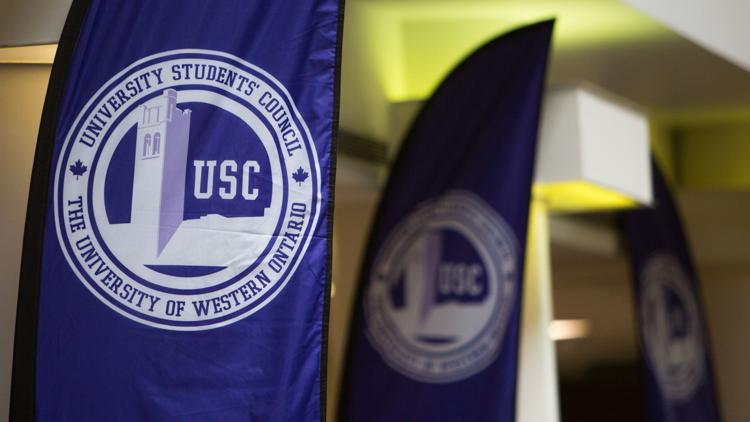 The USC is gearing up to provide a different kind of student experience this fall as the majority of courses — and students — prepare to move online. While much is still uncertain as the executive team weighs its options for fall programming, popular events like OWeek and Purple Fest hang in the balance.
The University Students' Council is working closely with Western University to understand what student programming is allowed this fall and making plans based on the school's recommendations, in accordance with local health and safety regulations.
"We are still in the roadmapping stages and are figuring out how we are going to execute all kinds of programming and advocacy and everything that the USC is known for," said USC president Matt Reesor.
Even as London moves into phase two of Ontario's reopening plan, allowing hair salons, restaurant patios and malls welcome customers, it's unlikely the large, crowded events the USC is known for hosting will be able to continue as normal come fall. The new executives, less than one month into their term, are spending their summer reworking plans for the school year, without a guide to follow or knowledge of what campus will look like in a couple of months.
Despite the provincial 10 person gathering limit, Western has planned to host in-person events this summer, including its eight day orientation event that will see 400 frosh visiting campus each day.
The USC's vice-president student programs, Hannah Tobias-Murray, said incoming first-years can expect an Orientation Week with both online and in-person components.
"We are working towards building a mixed model that will encompass both digital programming and in person interactions where that is possible and safe," said Tobias-Murray. "We are working to understand student's needs and ensure that we can provide the best OWeek given the circumstances."
The USC is also reassessing its budget in accordance with changes to in-person events and activities. Despite many of these programs not being able to continue as planned, over $320,000 is allocated to the student programming portfolio this year and within that, $90,000 being put towards general student programming, which encompasses events and activities organized by the USC, like Purple Fest. 
"We are just starting the process of assessing what programming is going to be possible and what the costs are associated with it, to provide a really great student experience in terms of online versus in person," said Tobias-Murray.
Students are not able to opt-out of the ancillary fees that go towards funding the USC and their budget this year, after the Ontario Court of Appeal overruled the Student Choice Initiative in November.
The programming budget pays for peer programs like Ethnocultural Support Services and Food Support Services, as well as other initiatives like Peer Support Centre, Gender Equality Network and more.
"We do expect to offer each of the services listed in our fee belt," said Reesor. "Each of the services will be adjusted to account for the new normal and follow the health and safety guidelines put forth by the university and the government."
Reesor said that the USC is working with the federal government and a variety of other partners to increase student financial aid, bursaries and scholarships for students but did not say whether they will be lobbying Western or the government to lower tuition fees for students this year.