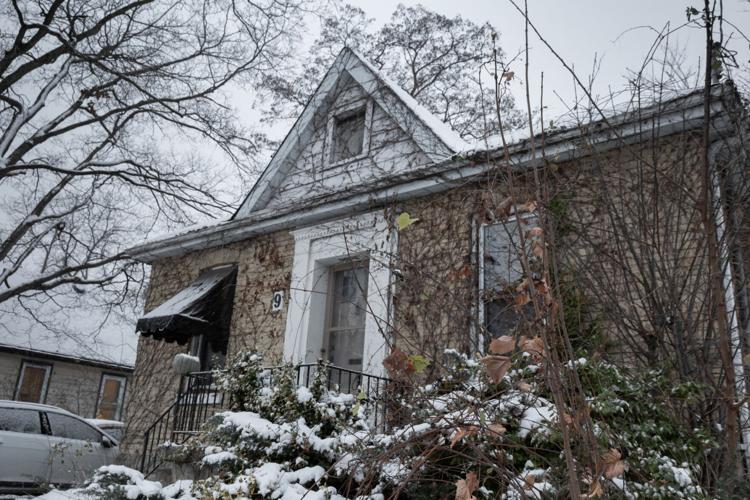 London police are reporting a spike in package theft, as thieves hit student neighbourhoods around the holiday season.
The reported rate of stolen packages has gone up 36 per cent since last year according to a London Police Services report, and they warned the holiday season may cause that number to climb.
"Thieves are taking advantage of opportunities, and stealing packages that are unattended or easily accessible at residences throughout the city," the police report reads.
Students may opt to shop online this year to avoid large shopping mall crowds while the coronavirus cases rise across the city. Package thieves are likely to pick up on this trend and lookout for delivery trucks in student neighbourhoods.
Melanie Elizabeth, a fourth-year English language and literature student at King's University College, lives in a popular student community and said packages were stolen long before the rush of holiday buying. Several packages including amazon parcels, 50 pounds of dog food and garden supplies never made it past her front door.
Elizabeth said she's not the only one targeted in her area.
"The big package that we saw taken was [a] TV from my neighbour's porch, which was caught on video," she said.
Elizabeth bought a home security camera after noticing more packages going missing in her area, which she believes helped decrease the amount of parcels taken from her neighbourhood.
"Once there was a camera recording, the package theft went down immensely," she said.
LPS recommends Londoners make sure they are home when packages are dropped off. Police also suggest arranging a specific delivery window, monitoring tracking numbers, asking a neighbour to receive the package, keeping "clear sightlines" to the porch, getting a locked mailbox or delivering parcels to a pick up point as ways to mitigate package theft.
"Especially with online shopping right now, if I didn't have a camera, I likely wouldn't have anything delivered to my house," Elizabeth said. "I would [send] it to an Amazon pick up spot or Canada Post outlet."
Students can receive packages on campus at the Canada Post office in the University Community Centre pharmacy.
And, if parcels continue to vanish from their front door, students can report it to London police.
"As always, if we don't know — we can't go. Report suspicious activity and people in your neighbourhood," the LPS statement added.