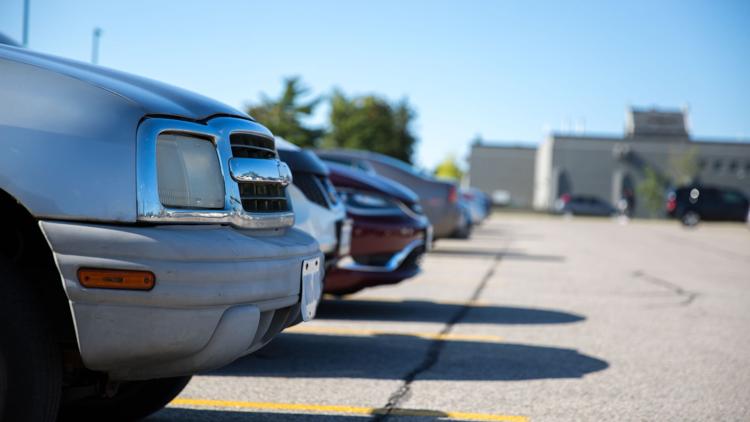 Students milled through frosh and sophs today to pick up their parking passes — if they had managed to buy one in time.
Students who purchased passes online or in person, before their early sellout this week, could pick them up in the University Community Centre atrium.
Undergraduate passes sold out on Aug. 30 this year, six days before classes began. Last year, permits were available until Sept. 5, hours before classes began.
The passes opened online June 15. In their fourth year of online sales, they are selling faster and faster in the summer months.
Western University sold just over 2300 passes this year, with over 1800 spots available in "green zones" for undergraduate students to park. Last year, parking services also sold 2300 permits for the same amount of spots, while 2510 passes were sold in 2017 for 1780 spots.
Parking and Visitor Services sold fewer passes last year and this year, after complaints about Western's historical oversell rate. Western sells around 30 percent more passes than there are spots, leading to potential overcrowding.
Some students said they were unable to find spots on campus even after purchasing passes in advance, leading parking to cap sales around 2300 passes.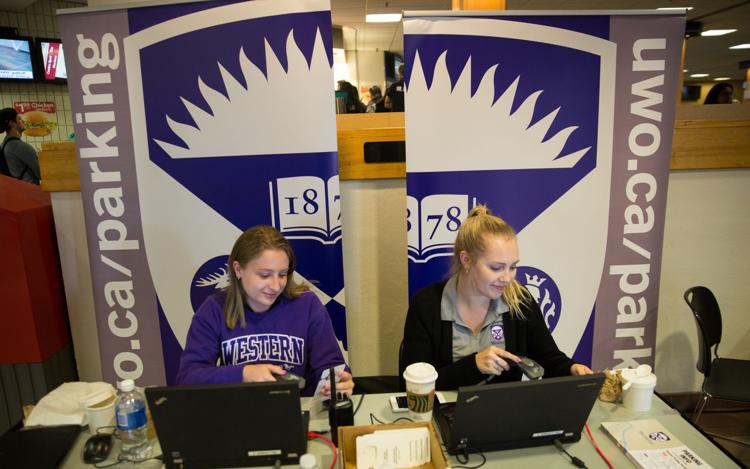 Recent Western graduates and Parking Enforcement staff Emily Davison and Carling McNeill have been handing out passes for the past two days, and said it was busy in the UCC.
With the demand increasing steadily for passes, they believe students are making an effort to buy them in advance.
"They start selling them in June so I guess people were more on top of it this year," McNeill said.
Starting tomorrow, Sept. 5, permits are available in the Support Services Building, next to Saugeen-Maitland Hall.
Mark Emerick, Parking's manager, said this is the fastest passes have sold out. with sales lasting from June 15 to Aug. 30. Emerick says they sold steadily over most of the summer.
He credits online sales for the quickened pace of sales. In the past, students had to purchase permits in person which caused sales to stagnate over the summer.
"I believe this is the fourth year where permits could be purchased online rather than coming into the office, which has been moving up the sellout date every year," Emerick wrote in an email to the Gazette.
The amount of parking spots on campus and those available to students have fluctuated over the past ten years, with an overall downward trend.