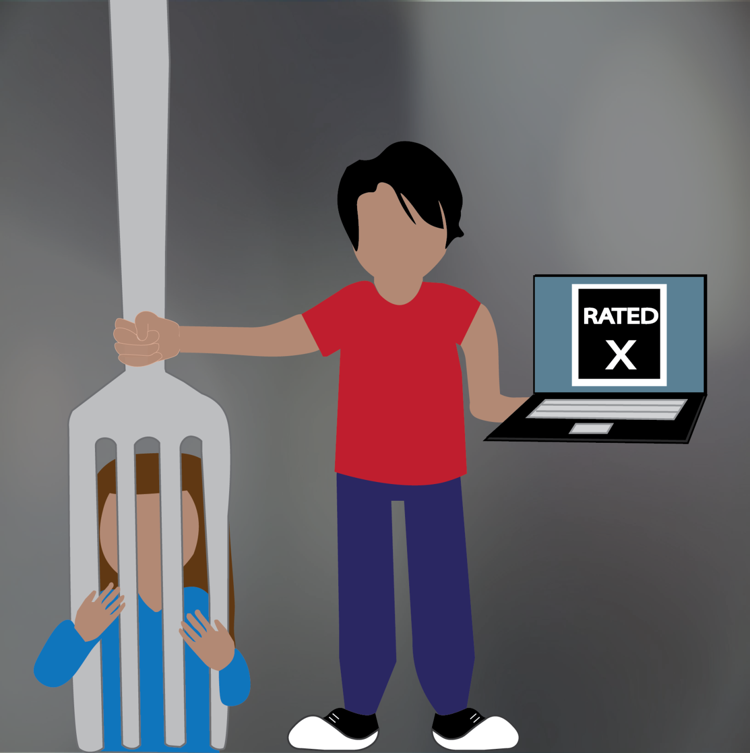 Partner thinness-related pressure and partner porn use were found to be associated with eating disorder symptoms in women, according to a recent study published by researchers from Western and Ohio State University.
The study, which was conducted with over 400 women, investigated the relationship between eating disorder symptoms and male partner porn use, as well as perceived thinness pressure from male partners, friends, family and the media. Perceived pressure from male partners was more strongly associated with eating disorder symptoms than pressure from other sources.     
Perceived thinness pressure, as well as perceived previous porn use, were found to be indirectly and directly related to eating disorder symptoms due to thinness idealization. Women may increasingly internalize thin beauty standards when they perceive greater pressure from partners or previous porn use, leading to eating disorder symptoms. 
Rachel Calogero, a professor in Western University's department of psychology, suggests that partner perception, which is used to determine partner porn use and thinness pressure, can be an accurate reflection of the state of a relationship. 
"We do know that people's perceptions of what's happening in their relationship is a pretty strong indicator of what is going on in their relationship and is also predictive of relationship satisfaction and quality," said Calogero. 
While the relationship between diagnosed eating disorders and these variables was not directly investigated, the symptoms measured do relate to disorders, according to Calogero.  
"Some of the items we included in the measure of disordered eating do map onto the more severe symptoms in women with eating disorders. So, the degree of self-induced vomit, for example, or binge eating," said Calogero.  
Although previous studies have investigated the relationship of partner porn use to relationship satisfaction, rendering mixed results, nearly no studies have examined the relationship of partner porn use to eating disorders or eating disorder symptoms. 
"Another interesting finding from these studies is that these effects were found independent of how concerned women were about the porn use. What that suggests is that, even for women who report not being bothered by it … there was still an effect," said Calogero. 
In the future, Calogero hopes to replicate this study with a more ethnically and socio-economically diverse set of participants.