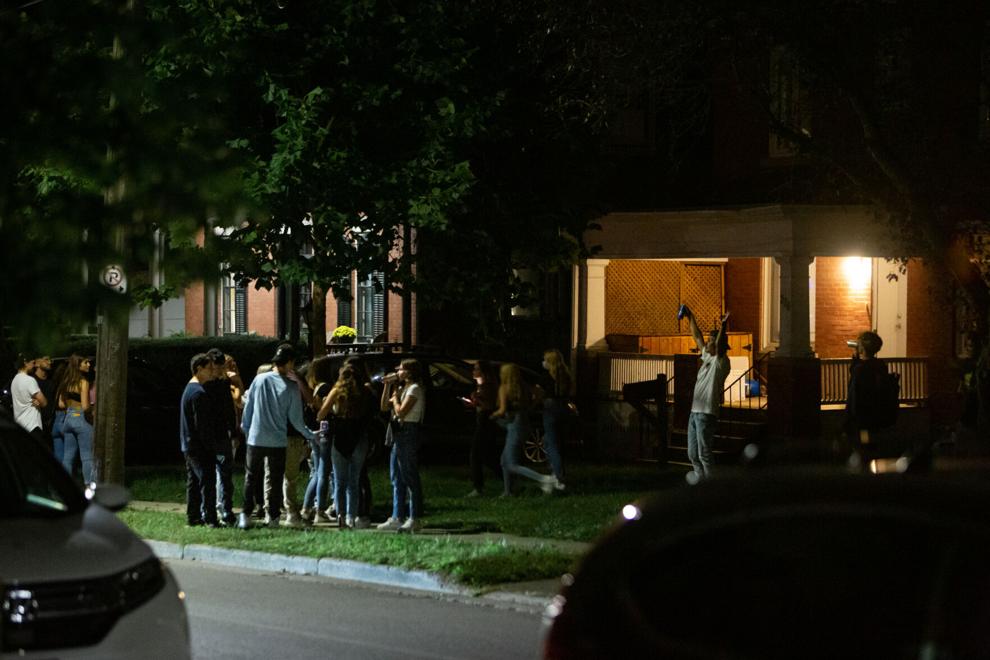 Party hosts are looking at fines of up to $100,000 for any gathering that violates social distancing rules or Ontario's newly-reduced gathering limits.
Under new provincial regulations, party hosts could be fined a minimum $10,000 and a maximum of $100,000 for hosting a gathering that exceeds the new gathering limits of 10 people indoors and 25 people outdoors, rather than the previous limits of 50 indoors and 100 outdoors introduced over the summer.
Premier Doug Ford made the announcement in a press conference on Thursday.
The change comes as coronavirus cases skyrocket across the province and in London, which has seen a spike of 46 positive cases among Western University students in just over a week. The fines come on top of legislation already introduced by the city, where party-goers can be charged as much as $750 just for attending an illicit gathering.
These new dollar amounts are a significant increase from fines set in previous years targeting house parties, especially those on the infamous Broughdale Avenue. The old fines, under the party nuisance bylaw, were $1,130 each and apply to those who organize, host or attend unruly parties.
The city can also fine party hosts $215 for noise complaints, though this fine can also be levied against bothersome noises like barking dogs or loud engines.
Despite police making the rounds at parties in the Western community every weekend since the beginning of September, students have not been fined under the nuisance by-law. The London Police Service investigated 35 noise complaints, but only gave out two complaints under the noise by-law according to LPS media officer Sandasha Bough.
The city gave out a handful of warnings over the first weekend since the fine increase but students were generally well-behaved according to London's bylaw officer, Orest Katolyk.
While the rollback on gathering sizes was originally set for only the Toronto, Peel and Ottawa regions, the Middlesex-London Health Unit and London Mayor Ed Holder appealed for the province to broaden the mandate. Ford revised his plan Saturday, extending the changes across the province.
Dr. Chris Mackie, the MLHU's medical officer of health, made the appeal in an impromptu press briefing on Friday, requesting Queen's Park to extend the new gathering limits to London to curb the city's recent spike in coronavirus cases.
The dramatic fines are not unprecedented, as similarly large fines were issued in earlier stages of the shelter-in-place orders. In Brampton, an illicit party led to a summons for as much as $100,000.
Health officials and the provincial government hope these fines may be what's needed to keep the public safe from large gatherings.
Correction (Sept. 23, 10:06): This article was corrected to reflect that Western is reporting 46 cases as of Tuesday, rather than 47.