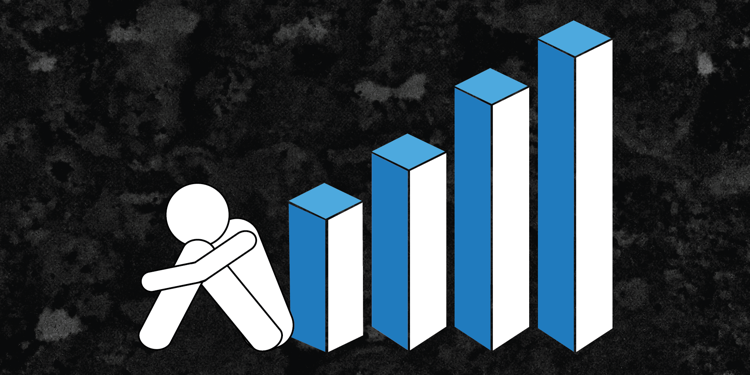 The Science Students' Council, in association with the Wellness Education Centre, recently launched a month-long campaign to address the culture of fear surrounding failure by sharing different perspectives from the Western community.
From Jan. 7 to 30, the Western Perspective Project presents daily personal accounts of failure from various Western University community members, including student leaders, professors and members of the LGBTQ2+ community.
SSC members Montana Hackett, vice-president academic, and Kevin Zhang, student support commissioner, organized the initiative in an effort to promote mental health awareness and highlight the normality and importance of experiencing failure.
"When we compare ourselves to other people's highlight reels,… we start to feel imperfect and start to evaluate ourselves as failures," said Zhang. "People shouldn't fear failure; they shouldn't be ashamed of failure but should understand that it's a normal part of life, and it's something that everyone experiences."
The campaign will culminate on Jan. 30 with the Bell Let's Talk Day event in the Allyn and Betty Taylor Library with the release of a video compilation of community members vocalizing their experiences with failure and how they dealt with it.   
The first week of the campaign included stories shared by USC president Mitchell Pratt, Schulich professors Anita Woods and Michael Boffa, and LGBTQ2+ community member Virgilio Manabat.
Hackett added that responses from community members have been very positive. For example, he explained Woods shared the story of how she failed a second-year cell biology course as an undergraduate.
"[When] students see that, and they [see how] someone so successful, so widespread, [who] teaches these massive 800-person classes, didn't do very well in cell bio, a lot of people in Western science can relate to that," said Hackett.
Hackett and Zhang explained they decided to expand the initiative beyond the science community to include members from all walks of life on campus in order for it to have the largest impact and outreach possible.
"We wanted to bring about not just student opinions and student perspectives, but also those of professors and leaders in our community, those who students really look up to," said Zhang.
"If we help one person, then we'll call it a success," said Hackett.