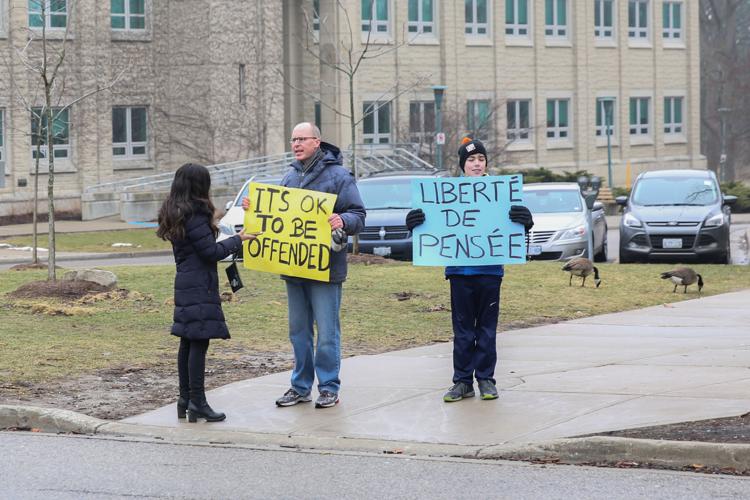 University of Toronto professor Jordan Peterson spoke before a sold out crowd at Western on Saturday afternoon, where he rallied against the federal Bill C-16 and talked about the individual's role in politics.
The event, organized by a new student group at Western, Young Canadians In Action, was held in the Natural Sciences building with almost 700 people in attendance. 
While Western opted for extra security, things went smoothly and no protesters were seen at the venue. This was a stark difference from Peterson's events in Ottawa and Hamilton, which saw the presence of numerous protestors. 
Peterson, a clinical psychologist, garnered controversy after refusing to address students with gender-neutral pronouns. He is a staunch opponent of the federal bill that would add elected gender pronouns, as well as gender identity and expression to the Canadian Human Rights act as areas of possible discrimination.  
Some believe the bill to be a necessary step in recognizing trans-rights in federal law, while others such as Peterson see it as an infringement on free speech, and a mischaracterization of gender science.
Peterson has since been embraced by many supporters nationally and internationally and touted as a force against political correctness, and vilified by many who argue that he espouses hate speech.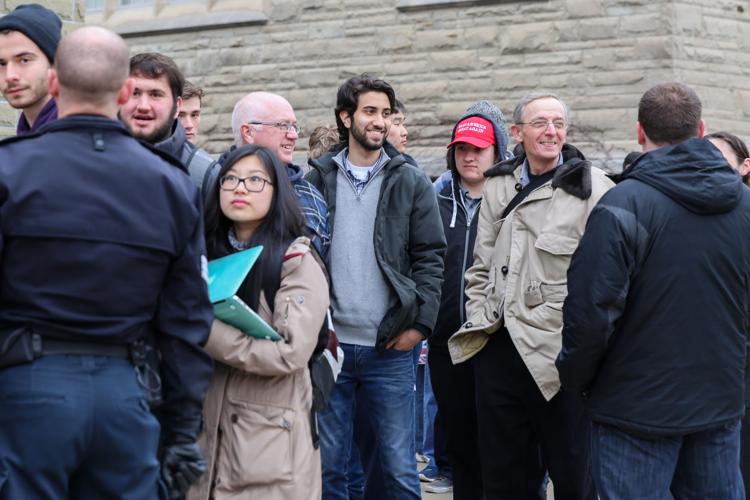 Neil Courtney, a fourth-year actuarial sciences student attending the event, said he was there to support free speech. 
"I think he's making some excellent arguments and I think it's terrible how people have tried to shut him down at other universities," he said. "If you watch his videos I think he makes some very compelling arguments."
On C-16 and gender psychology  
Peterson began with examining the ideology behind C-16, which, according to him, purports that gender identity, expression, birth sex and sexual orientation are societally formed, and independent of biology.
He stated that these presuppositions are false:
"Nature doesn't arrange itself so that everything it presents to us is in keeping with what we would like to be true politically; in fact, quite the contrary."
Peterson argued that these differences are not only biological, like chromosomal and hormonal differences between men and women, but are also psychological.
To this effect, Peterson discussed discrepancies in the average personalities of each gender, such as the typical male and female interest in specific things.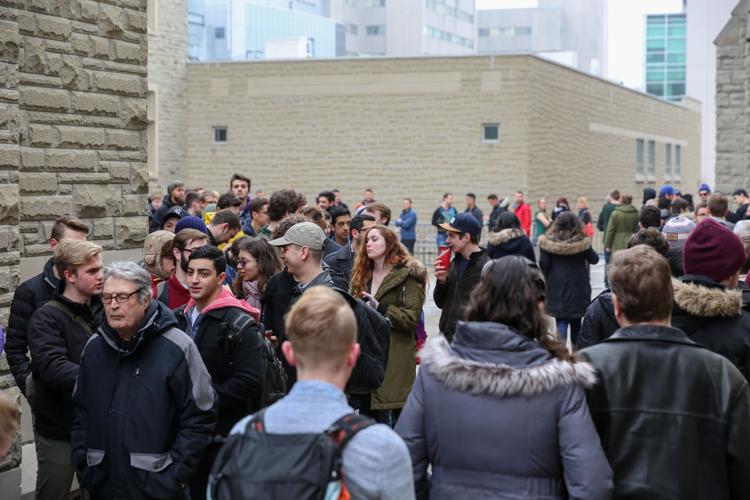 To support the claim that these differences are not related to culture, Peterson raised the gender disparities in professions such as engineering and nursing, both of which, despite Canada's state of supposedly equal opportunity, are constituted almost entirely by one gender.
"The policies surrounding [the bill] are incorrect, and they're dangerous," said Peterson. "And they're dangerous partly because they're predicated on the insistence that all these levels of analysis of identity are socially constructed — and they're not."
He added that this danger he perceived is what caused him to become outspoken on the issue.
The only protestors seen with signs at the event were actually there in support of Peterson. The man, who was there with his young son, refused to identify himself, but said he drove a 100 kilometres just to attend the talk. 
"We're just here to say it's okay to be offended and we do not believe there's a necessity to introduce new laws and regulations that impose to the citizenry to think in a certain way on a certain topic using specific words," he said.
The individual, psychology and politics
Peterson also discussed how he believes an individual should act in a political society like Canada.
He emphasized that the capacity for right and wrong exists in every person, and that before making enemies, a person should make sure to excise their own demons.
He offered the example of student protesters who have beset Peterson at many of his speeches at Canadian universities. His recent speech at McMaster University was interrupted by rowdy protestors who crowded the event venue. 
"You don't change the world by going and waving signs at people that you've defined as more evil than you," he said. "If you've divided up the world conveniently so that you can identify the innocent and the damned, or the oppressor and the oppressed, and you think that you're in the positive category, the probability that you're a part of the solution and not part of the problem is zero."
Peterson said that university should be about questioning one's deeply held biases and beliefs, and that free speech is the only guarantor of a person's ability to do so.
Peterson often alluded to twentieth-century history in his speech, lamenting many contemporary movements which he argued to be revivals of dangerous ideas. In a final call for individual thinking, Peterson asked the audience:
"'Who brought on the horrors of the communist system, and the horrors of the Nazi system?' The answer is people just like you."
Peterson's speech ended with a standing ovation from the audience and was followed by a question and answer period. 
With files from Rita Rahmati and Hamza Tariq.