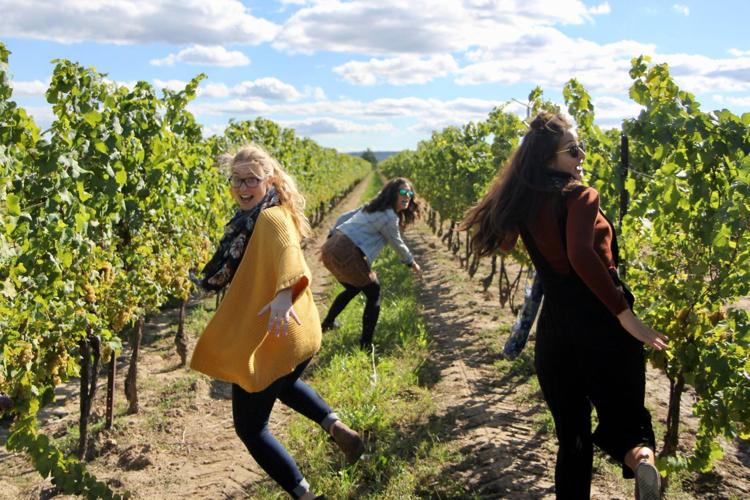 Three doctorate students from Western University and the University of Toronto combined their love of science and true crime in a new podcast series called Mind on Crime.
In bi-weekly podcast episodes, Kathleen Lyons, Erin Shumlich and Natalie Osborne explore the neuroscience underlying criminal acts by reviewing relevant research, analyzing case studies of notorious murderers and bringing in expert guests.
The idea came to the students as they shared their passion for true crime and true crime podcasts over the course of their graduate studies.
"One of the things we realized is a lot of the time they talk about the crime, but they don't talk about what the victim experienced or the science behind why people commit crimes or the factors that lead to crime," said Lyons, a Western doctoral candidate in cognitive neuroscience.
"It's like a conversation that we would have over beers, but it's a little bit more formalized in that way, and we do a lot of background research to prepare," added Shumlich, a Western doctoral candidate in clinical psychology.  
The trio published the first episode of their podcast in early October, where they discussed the link between severe head injuries and violent criminality. They presented the cases of two prolific murderers referred to as "The Gorilla Killer" and "The Scorecard Killer."
"If you look at the statistics, a lot of serial killers have had a childhood traumatic brain injury, so we wanted to look at whether there is actually a causal relationship there," explained Lyons.
The second episode of Mind on Crime addressed sleep crimes and debated whether crimes that occur due to sleepwalking and other parasomnias deserve a pardon. The episode brings in a special guest to shed light on the latest sleep research and presents the cases of two 19th-century "sleepwalker" killers.
Lyons and Shumlich explained the podcast has been more successful than they expected.
"I thought maybe my mom would listen to it and a couple of my friends, but so far, we've had more than a hundred people listen to the first episode," said Lyons.
"I think it's generally a very interesting topic for a lot of people," added Shumlich. "Even though there are a lot of topics that we're researching for the episodes, we do have a little bit of background in science, so we're able to digest that literature maybe a little bit easier than other people without that background would."
Lyons and Shumlich explained their next episode, to be released on Oct. 31, will be a Halloween special. Other upcoming topics include the relationship between criminal activity and personality disorders, psychopathy, narcissism, witness memory and DNA.
New episodes of Mind on Crime are released every other Wednesday on SoundCloud and iTunes.