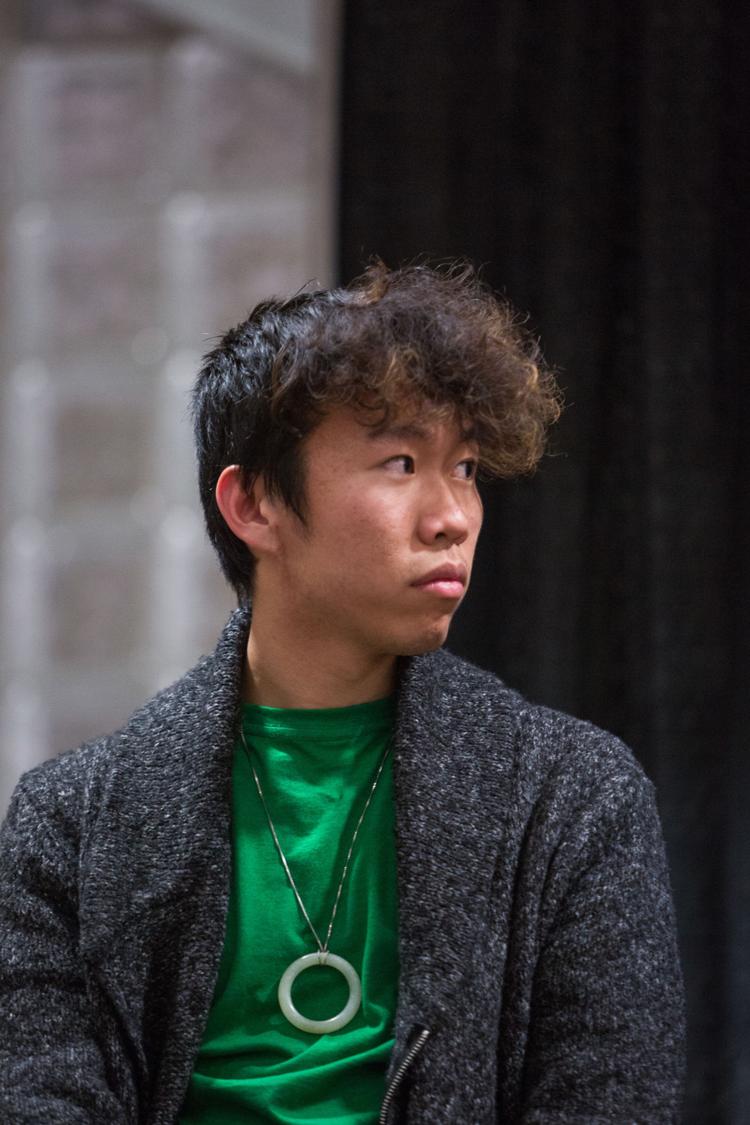 Editor's note (Jan 31, 6:36 p.m.): this article has been altered since publication. Paragraph three was updated to note that other candidates make promises beyond the presidential jurisdiction. Paragraph 13 has been corrected to note that Qin writes of "warning signs" in his platform, not signs of a student already in crisis.
Keenen Qin was the last candidate to release his platform — but, the extra time hasn't added any more detail or depth to his proposals.
Qin, a third-year health science and Indigenous studies student, has certainly built a platform that acknowledges the diverse nature of our campus. His platform acronym "SMART" covers student support, mental health, advocacy, reliability and transparency. 
He's a candidate with big dreams for the USC. But, like other candidates, many of his platform promises go beyond the powers of the president. 
Environment 
Qin's approach to sustainability prioritizes composting with the hopes of increasing students' awareness and use of the green bins around campus.
He also hopes to spread his advocacy to the municipal level; London is one of the only major cities in the province that does not have a green bin system. But it isn't clear how Qin plans to accomplish this hefty municipal project.
Bringing back The Spoke's compostable packaging is another key part of Qin's plan for an eco-friendly campus. But while this might be feasible, it does not mention that The Spoke opted for biodegradable packaging this year after finding that students weren't properly disposing their compostable packaging.
Qin's platform also encourages reimplementing The Spoke's "bring your own mug" program, but this program is currently active at the cafe.
Community engagement
The majority of Qin's platform focuses on student experience and lifestyle. 
Promoting better communication between the USC and campus' Greek community is another priority for Qin. He wants to bridge the gap by making it easier for campus' fraternities and sororities to promote their events and collaborate on campaigns through Western Charity. 
Qin is also the only candidate to mention campus' policy on pets in his platform. He wants to prioritize the needs of service animals over other pets on campus, saying that the Student Code of Conduct lacks any policy on removing pets that disrupt service dogs.
Supporting international students is also an important cause for Qin, and is close to his focus on diversity and equity. In addition to launching training sessions for OWeek volunteers, he promises to advocate for a freeze on international students' tuition so life can be more affordable away from home. But, given the revenue these international fees generate for Western, especially with domestic tuition being cut by the provincial government — it's hard to picture the university sacrificing this income. 
He also promises to forge a partnership between the London Transit Commission and the USC to allow part-time students to purchase bus passes — another big promise, this time with a difficult LTC bargaining process to circumvent.
Wellness 
Qin's mental health pillar prioritizes prevention over intervention, and says he will create a guide for all Western staff to recognize the warning signs of a student in crisis.
He mentions Ivey's guru system, saying he wants provide more training for these student mentors, specifically relating to mental health supports on campus.
The largest point in Qin's wellness platform covers consolidating resources into one portfolio, and creating a clear first point of contact. He wants to consolidate the Wellness Education Centre, Student Health Services and Peer Support Centre. Some of this has already been done as WEC and SHS are already under the Student Experience portfolio. This also would merge a USC service, the WEC, with Western's services.
Qin also proposes an anonymous app, similar to the one used by Foot Patrols, with the Wellness Education Centre, to help students going through a difficult time access supports.
Student safety
Qin's platform recognizes the USC's updated sexual assault policy and promises to implement its new initiatives whilst also rolling out newer approaches to ensure student safety. 
His platform focuses on survivor protection, such as face-to-face protection that prevents survivors from encountering the accused during an investigation. According to him, the reporting process needs to be smoother, and he says this can be accomplished by working with existing centres in the university so that survivors see real results.
He also plans to increase lighting on campus and boost Western's Foot Patrol presence on campus. The latter would be the most efficient way to ensure student safety.
Equity
Qin's platform emphasizes the need to create safe spaces for religious groups at Western, and cites Ethnocultural Support Services for the task.
He suggests the installation of Halal and kosher food options and microwaves in the University Community Centre and Natural Sciences Centre. But it isn't clear how the microwaves would be maintained so that other students wouldn't use them.
Reconciliation with the Indigenous community is also covered, saying that land acknowledgements are not enough. And for this to happen, there needs to be decolonization of some USC services, but does not specify which services. He also proposes an Indigenous person or group be present during USC's decision making.
Qin also mentions the expansion of gender neutral washrooms across campus, and his wish to reinstate the soph allyship training to further support LGBTQ2+ students.
Purple Fest
Qin says that changing the dates of Purple Fest and Fake Homecoming so they don't coincide might help campus safety. His point on separating the two dates conflicts with the fact that Purple Fest's direct purpose is to sway people away from unsanctioned Broughdale Avenue street parties.
Qin doesn't go into detail about Purple Fest, which is arguably one of the biggest challenges for the USC executive — and seeing that this will be the first big challenge for the next USC president, it is worrying that Qin seemingly has no concrete plan for it.
He does reference the money that was left from A$AP Rocky's paycheque, and says that all money allocation should be transparent for students. This, however, is likely not possible, as the USC has said they are bound to confidentiality on exactly how much they spent on Rocky's performance.