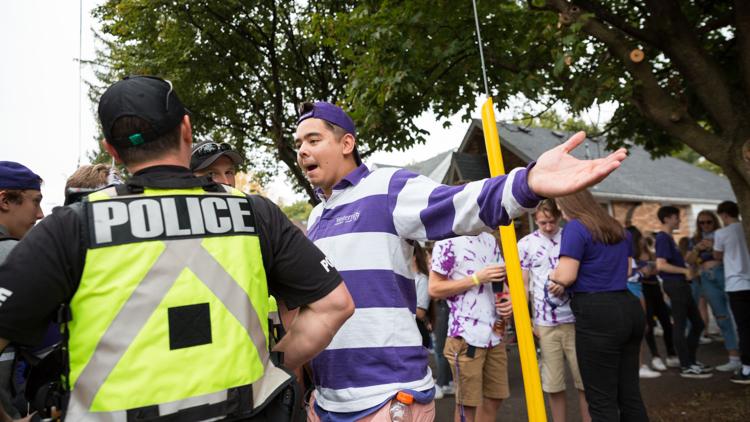 London police requested a larger than anticipated budget increase as police try to crack down on Fake HOCO, at great expense, each year. 
The budget increase was estimated to be 1.5 per cent from last year but was instead pushed to 2.7 per cent — an increase of $12.4 million spread over 4 years. 
According to the 2019-2021 London Police business plan, the police force wants to increase the budget for community safety, which includes the events that take place on Broughdale Avenue during the annual block party.
"There is an increase in our budget due to the issues on Broughdale," confirmed constable Michelle Romano in an email. They declined to release specific numbers.
Councillor Jesse Helmer, member of the London Police Services Board, did not respond to a request for a comment.
And councillor Josh Morgan, the city's budget chief, said the police is not obligated to report exactly how much they plan to spend on Fake HOCO, even if it is included in the requested increase.
In prepping and policing this year's party, police estimated in September that they spent at least $300,000. Last year, they estimated $200,000.