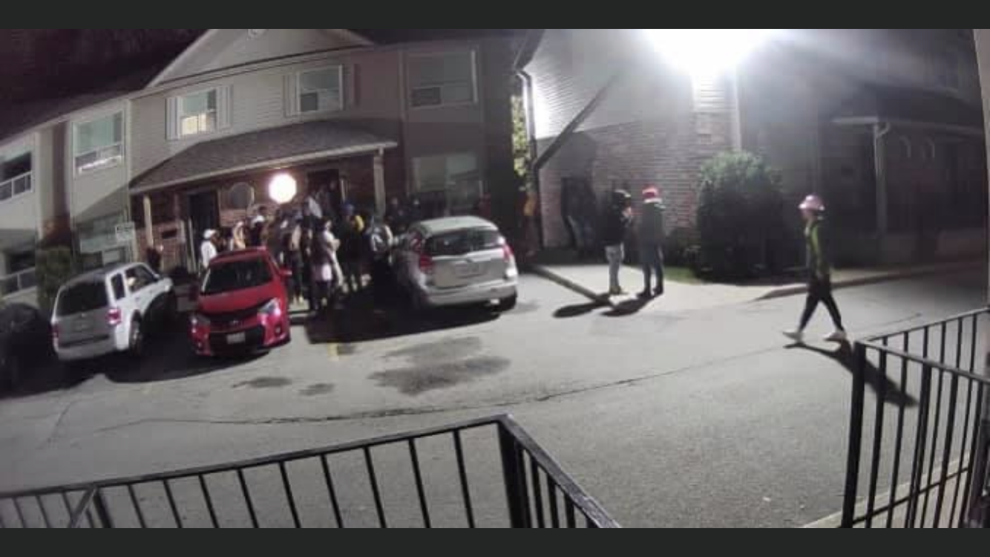 London police charged two men in relation to a Halloween party on Beaufort Street that saw at least 150 guests.
A 23-year-old London man was charged with hosting and participating in a "nuisance party" with guests exceeding provincial gathering limits. A 24-year-old London man was charged with participating in the indoor gathering.
The Reopening Ontario Act restricts gatherings to only 10 people indoors and 25 outdoors.
The men are set to appear in court Jan. 25, 2021. The minimum charge for hosting a party in the pandemic is $10,000 and attendees can be charged $750.
The charges come after a joint investigation from London Police Services, city bylaw officials and the Middlesex-London Health Unit. Western University also participated in the investigation, though so far no students have been sanctioned under the Student Code of Conduct.
Dr. Chris Mackie, the MLHU's medical officer of health, warned students last week of the "extremely high risk level" parties with over 100 people pose, as the health unit is expecting a surge of new cases.
Neighbours called police to the residence around 1:30 a.m. on Halloween. The house is in a student neighborhood near the intersection of Oxford Road and Wharncliffe Road.
Images of the party were captured on a neighbours' security camera and posted on popular student social media groups.
Update (Nov. 11, 2020 3:19 p.m.): This article was corrected as the MLHU later determined the three Fanshawe College students did not attend the party on Beaufort Street.