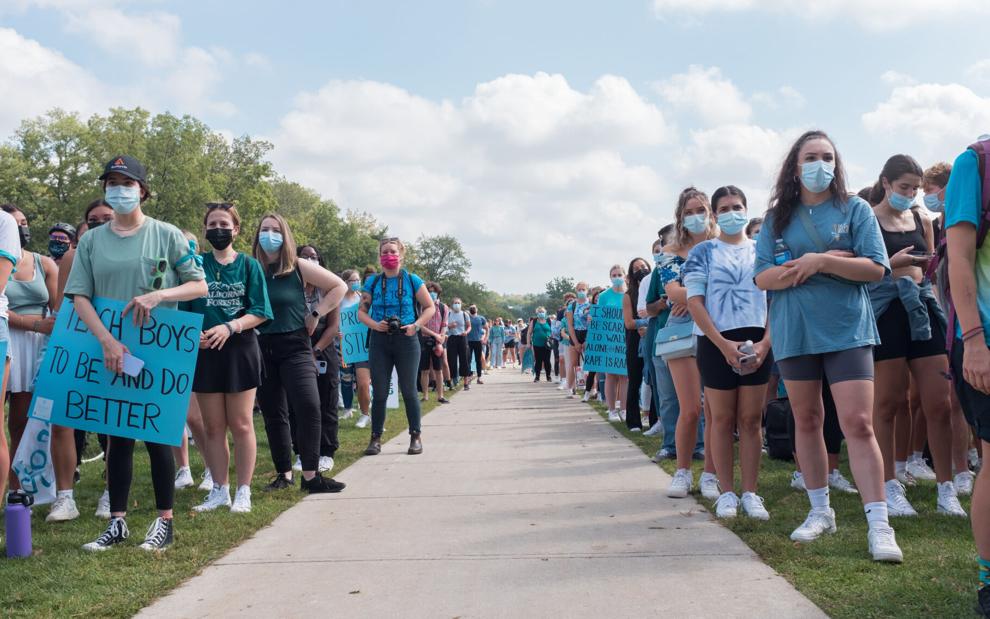 Police are investigating 30 social media reports of sexual assault and drugging related to Western University's Orientation Week, according to USC president Zamir Fakirani.
Fakirani misspoke in Wednesday night's USC meeting, telling councillors Western administrators told him earlier this week that the "30 digit … represents police investigations." The USC said the administrators gave Fakirani incorrect information and that the number 30 represents the number of survivors alleged in social media reports — not individual investigations by police. 
"We are looking to correct our statement. Zamir had a conversation with an administrator and was under the impression that there were 30 investigations, but since the release of this article, Western has reached out to clarify that this is not the case and that the [London Police Service] are still looking into the allegations at hand," said the USC in a statement. 
Fakirani said his executive team also knows "from survivors that these reports do not correspond with the actual number of acts of violence that ... students experienced."
"We also know that a lot of our students feel uncomfortable going to the police. We also know that there isn't one centralised reporting tool," said Fakirani in the meeting. "This 30 digit only represents police investigations so again it's severely under representative of, in my opinion, what's likely to have occurred."
The USC later clarified the number 30 represents the reports that have surfaced on social media – not the number of LPS investigations. London police could not be reached for comment Wednesday night. 
Reports of sexual assault and druggings during Western's OWeek first surfaced on social media two weeks ago. London police opened an investigation into the reports Sept. 13, adding they and Western University had only received three reports of sexual assault during OWeek involving four survivors. 
Police said during their Sept. 14 press conference that none of the three initial investigations were related to the reports circulating on social media. 
Fakirani said his team has been running regular consultations with survivors from the events of OWeek and student leaders present. He said most of the incidents of assault the USC is aware of "had been occuring at residences" and "involve roofieing" — a popular date-rape drug.  
"We don't need the police to tell us that there was violence," said Fakirani. "We know how bad it was."
---
Update (Sept. 29, 2021, 11:52 p.m.): This article has been updated to reflect USC corrections to president Fakirani's statements in council.