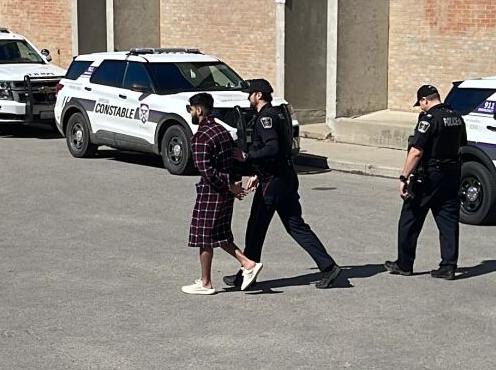 Western special constables and London police, some armed with guns, shields and a battering ram, came to Saugeen-Maitland Hall Thursday and led an individual in handcuffs out of the residence and into a police car.
It is unclear if the individual, who appeared to be a young man, is a Western University student.
In an email sent to Saugeen residents Thursday night, director of Housing Chris Lengyell said a police came "after receiving a call regarding a potential incident in the residence." He said the police investigation "determined there was no safety concern."
Western and police have not provided further detail about the "potential incident" reported.
Approximately 10 minutes after police detained the individual in one of several police and special constable cars on the scene, they escorted them back into the building. The individual was wearing a bathrobe and sneakers.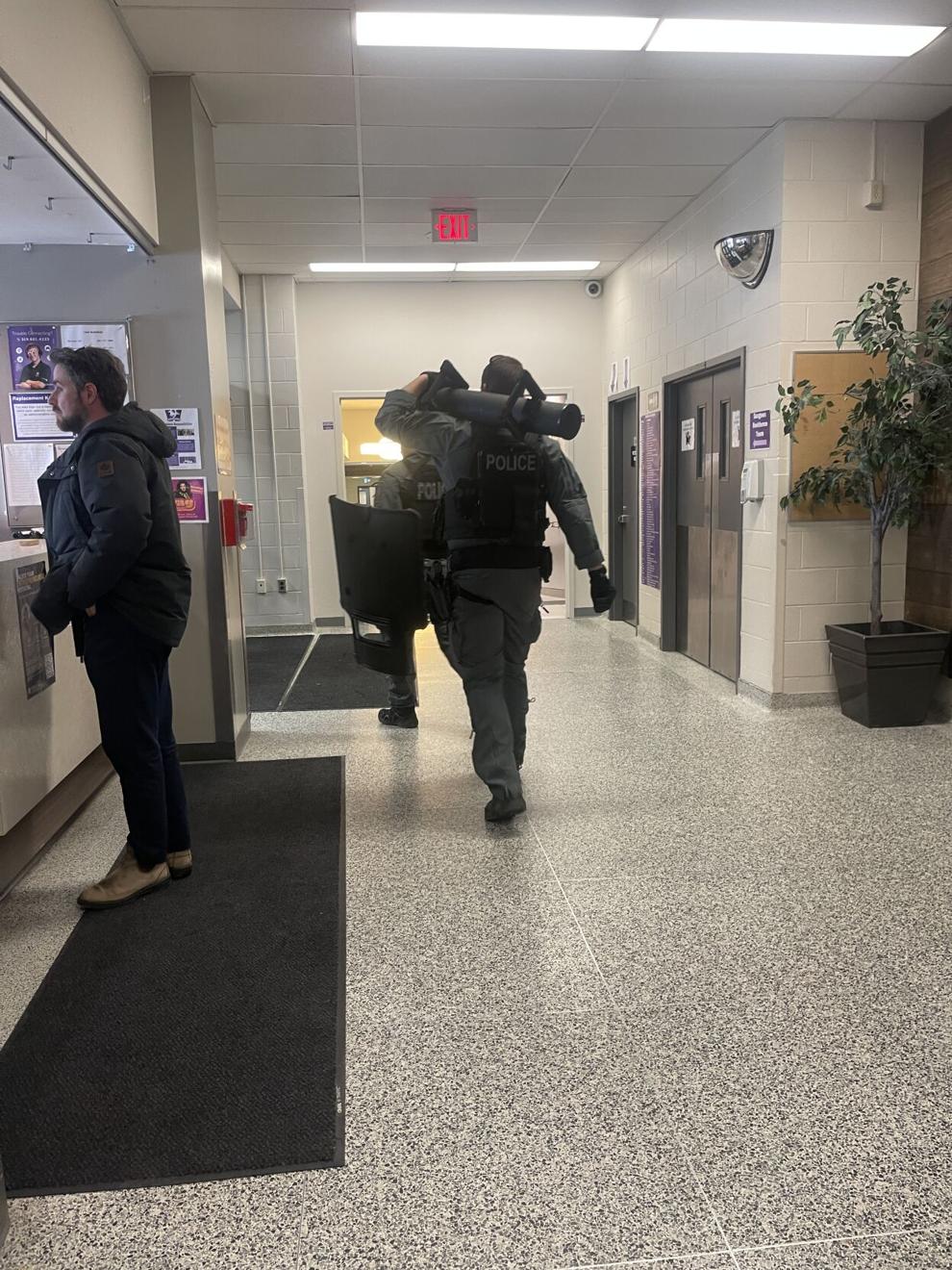 London Police Services said they were assisting Western with a situation and that officers from the LPS Emergency Response Unit were present. The Emergency Response Unit is a specialized service that supports police in "high-risk incidents." Officers on the scene were armed and running in and out of the building.
"I'm honestly surprised that this did not happen earlier in the year. I mean, it's Saugeen," said Veronica Kawa, a first-year Engineering student living in Saugeen.
It is unclear why the individual was detained. Western has not commented at the time of publication.
---
Update (March 30, 8:42 p.m.): This article has been updated to include comment from Western University to Saugeen residents