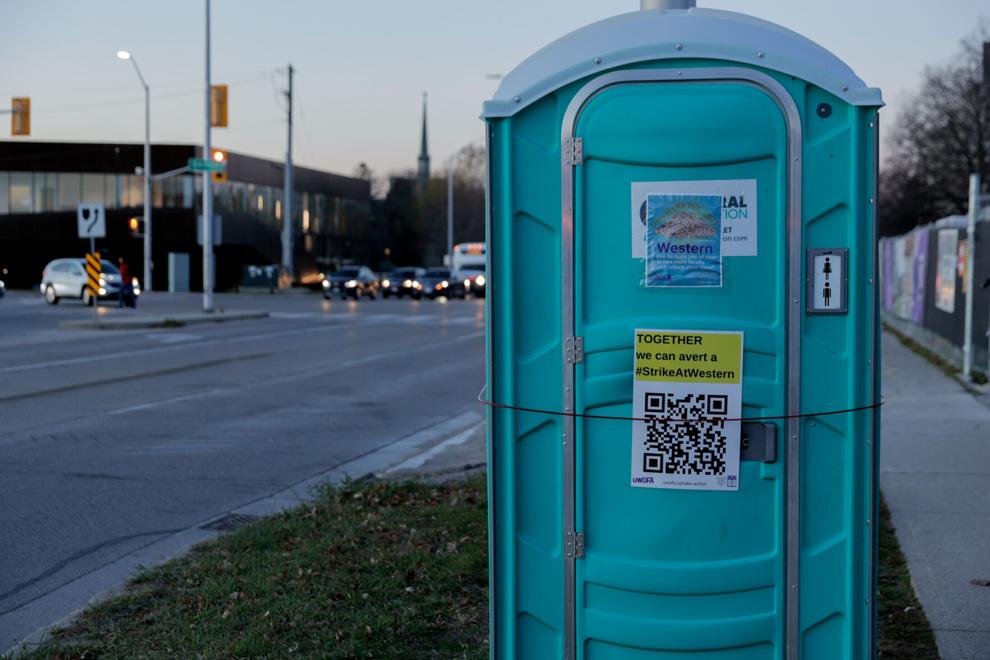 Western's faculty union has installed porta-potties across campus near potential picking locations as the Nov. 13 strike date approaches.
In a statement to the Gazette Monday, University of Western Ontario Faculty Association president Hiran Perinpanayagam said there was "very little" progress in UWOFA's negotiations with the university.
"Regrettably this means that the UWOFA Board of Directors may need to set a strike date for next week," Perinpanayagam said in the union's statement.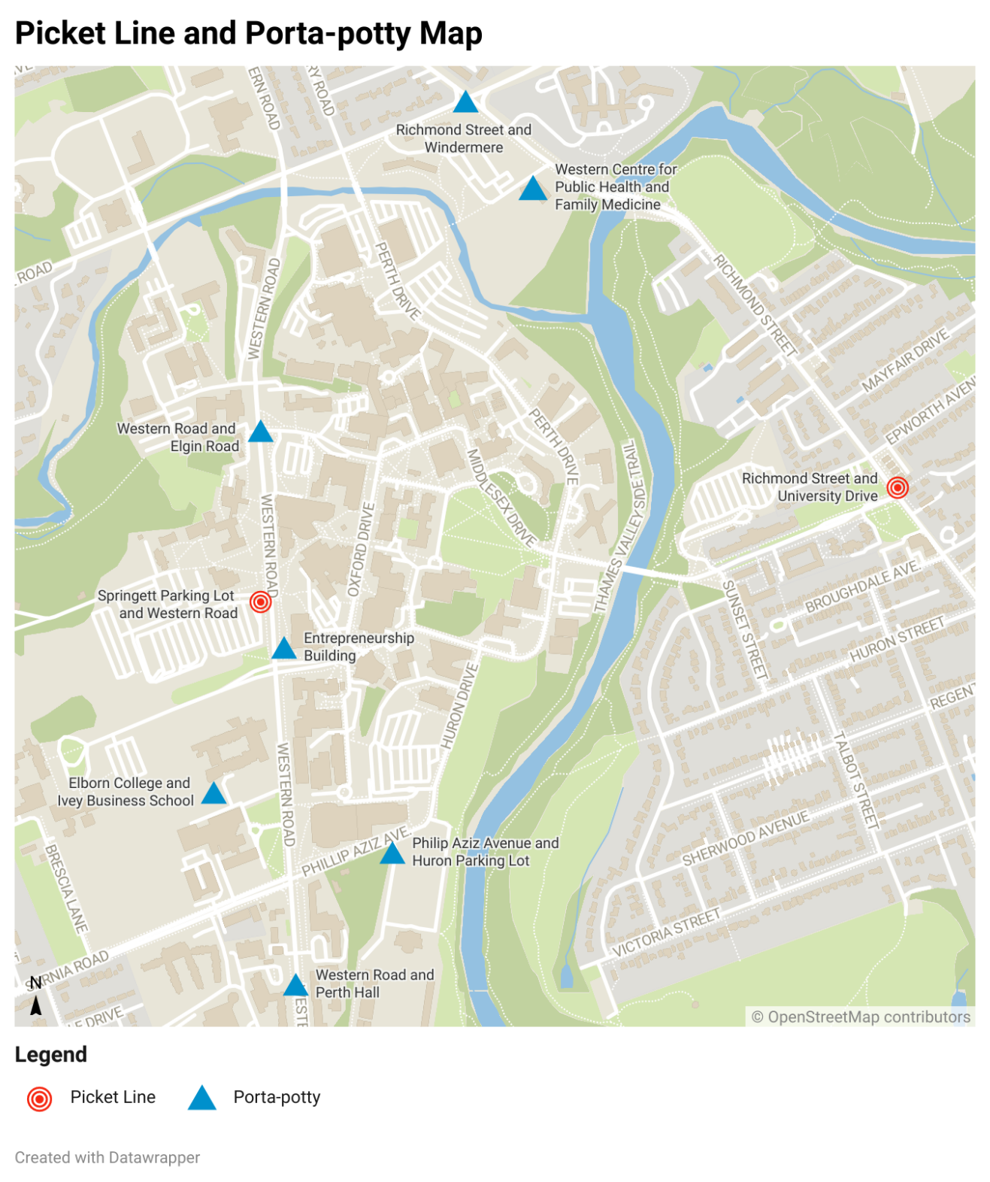 According to Perinpanayagam, UWOFA's board of directors will meet Thursday. He also said Monday, Nov. 14 would be the earliest date for UWOFA's "labour disruption." The union will be in a legal strike position as of midnight on Nov. 13.
"Western has continued to oppose UWOFA's proposals to address faculty workload issues, and to enhance job security and benefits for our part-time faculty members," said Perinpanayagam.
Porta-potties are set up and can be seen at the intersection of Richmond Street and Windermere Road, outside the Western Centre for Public Health and Family Medicine, at the intersection of Western Road and Elgin Road, outside the Entrepreneurship and Innovation Centre, between Elborn College and Ivey Business School, at Philip Aziz Avenue and the Western Alumni Stadium parking lot and outside Perth Hall on Western Road.
The locations roughly align with potential picketing locations outlined in an Oct. 25 tweet from UWOFA Arts and Humanities board representative Laura Cayen.
The best way to avert a strike is to be prepared for one. @uwofa1 has started training picket captains to show that we are serious about getting a fair deal at the table. Is @WesternU? https://t.co/LWoxTXAGCK pic.twitter.com/51EONxw69j

— Laura Cayen (@LauraCayen) October 25, 2022
In the event of a strike, union members would be expected to use the portable toilets to avoid crossing picket lines around campus.
In a statement to the Gazette, Western University said they are "optimistic" that an agreement that meets the requirements of Ontario's Bill 124 — which caps wage increases of some public-sector employees, including Western faculty, to one per cent annually — can be negotiated and a strike can be avoided.
The university confirmed in their statement both parties have further bargaining sessions scheduled.