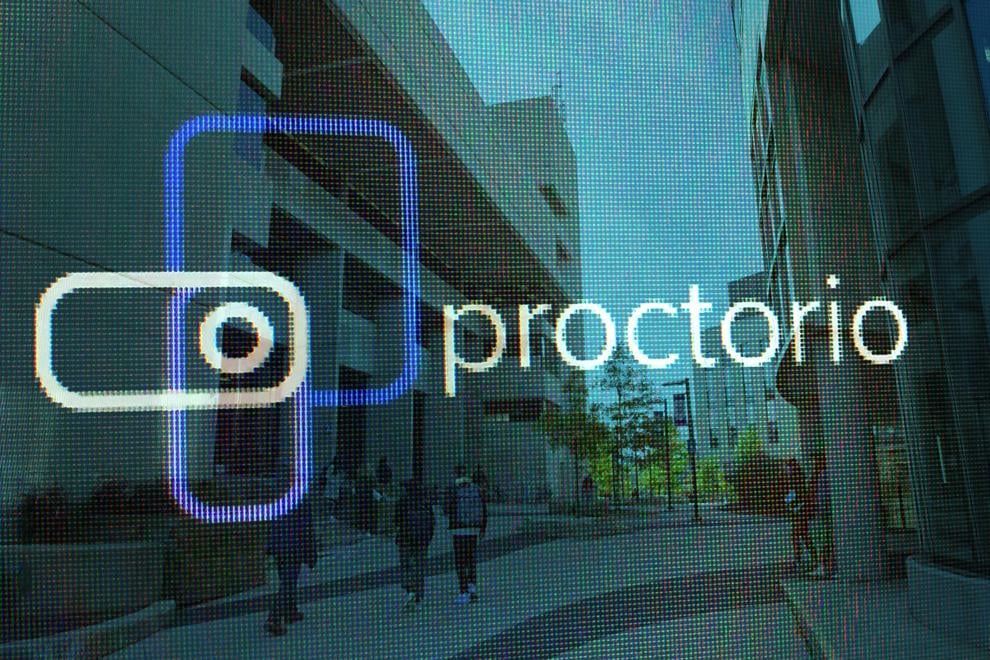 Proctorio will become Western's primary e-proctoring tool in time for the fall semester, replacing Proctortrack, a system long-condemned by students. 
Western University said the switch to Proctorio is an effort to "address students' concerns about privacy and security related to remote proctoring." Proctortrack will still be available to instructors as a "secondary remote proctoring option."
The Friday evening announcement comes over seven months after more than 10,000 students signed a petition urging Western to end its relationship with Proctortrack, arguing the software violated their privacy. 
Proctorio is a company based in the United States and is currently used at universities across North America, including the University of British Columbia. UBC's Senate banned Proctorio in March this year, following student push-back against the software for privacy concerns. 
Proctorio is also currently in legal battles with a staff member at UBC and a student at Miami University who respectively shared videos and parts of the company's source code they say highlight privacy concerns. Proctorio has accused both critics of copyright infringement.
Like Proctortrack, Proctorio will use facial tracking and monitor if users look away from the screen, leave the room or have other people present while taking a test. But, Western said the new software will not use facial recognition or track eye movements as its predecessor did. 
Proctortrack tracked and temporarily stored student biometric data, including face scans, as well as audio and visual recordings. Proctortrack's parent company, Verificient, was also hacked in October 2020, furthering student concern about their security, though Proctortrack said no student data was compromised.
Western said they are continuing an agreement with Proctortrack so that the software may be used "in the case of a problem with Proctorio, such as an unexpected outage," but that there are "contractual terms" in place that will protect students' privacy. 
Like Proctortrack, Western will own all data Proctorio collects and control when it will be deleted, but the university has not said how long students' data will be stored on the servers.
Western also said Proctorio cannot access personal files or system settings on students' devices.  
Western's process to review and replace Proctortrack with a new system began in second semester, with the formation of the remote proctoring selection advisory committee, which eventually recommended Proctorio. Representatives from the University Students' Council, the Society of Graduate Students and student senators represented students on the committee.
While Western is making contingency plans for remote proctoring in the fall, the university still anticipates returning to in-person classes and assessments in September.
---
Update (May 15, 2021, 10:45 a.m.): This article has been updated to clarify the nature of legal actions involving Proctorio and corrected to reflect the UBC member is staff.
Correction (May 16, 2021, 7:51 p.m.): This article was corrected to reflect that only one of the mentioned Proctorio critics is a student.
Correction (May 17, 2021, 5:48 p.m.): This article was corrected to reflect that Proctortrack does not store keystroke data.