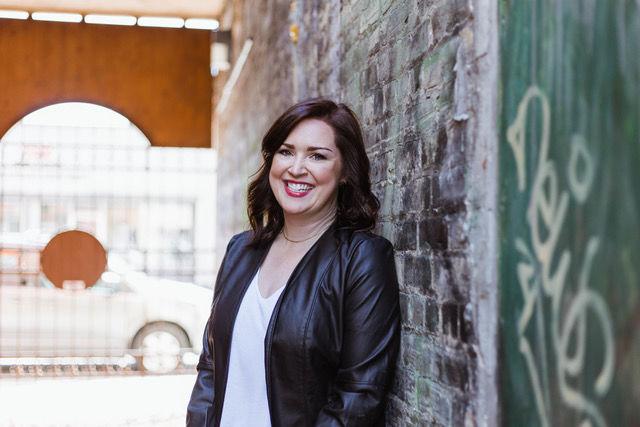 A professor and Western graduate, Kate Graham, announced her campaign for the province's Liberal Party today.
Graham, 35, earned her PhD at Western studying local government. She ran in the 2018 provincial election and is now a fellow of Canada 2020, a major progressive think tank.
She is teaching a course on political campaigns this year at King's University College.
The political science professor and academic is entering a wide open contest to rebuild the Ontario Liberal Party after its 15-year run collapsed under Premier Kathleen Wynne in the 2018 election.
Wynne's loss ended years of university-friendly policy — their post-secondary minister also being Western University's MPP — and gave way to Progressive Conservatives' strong-arm approach to the academy under Premier Doug Ford.
It is a crucial moment, according to Graham.
"The Western community and its academic community generally are really well-positioned to play a big role," she said.
"It's a moment where we can make transformative change."
Graham said young people care especially about climate change and recent changes to university policy.
She cited the recent cuts to the Ontario Student Assistance Plan — which have shrunk loans offered to many students by thousands of dollars — and now-optional funding for student services.
Sexual violence and mental health are other major problems for campus, she said.
Only registered members of the Ontario Liberal Party can participate in the party leadership race. The race's frontrunners are MPPs Steven Del Duca, Michael Coteau and Mitzie Hunter.
The race is separate from general elections, which pit members of parliament representing local areas — like Western University's riding, London North Centre — against members from other parties. Party leaders must run in general elections after their leadership victory to become premier.  
The party election is set for March 7 2020.  
Graham said her early campaign goal is to bring new people into the fold, particularly students, who "have direct knowledge about what the impact of this government has been."
More students could be interested in voting for an MPP than joining a party. Graham said she wasn't interested in party membership as a student either, because she thought her voice wouldn't matter.
Graham participated in The Listening Project, a Liberal Party effort to survey voters about their sentiments. A common feeling, she said, was that the old Liberal Party had stopped listening.
The winning PC party in 2018 ran on a "For the People" mantra. While the PCs surged from 27 seats to 76, the Liberals plummeted from 55 to 7 — losing their official party status.
Graham ran in the 2018 election in Western's London North Centre riding, and placed third. The winner was Terence Kernaghan of the New Democratic Party, London's first openly gay MPP and the party's critic of LGBTQ issues.
Students will want to join a party, Graham said, as the Liberals rethink themselves  to rebuild from scratch.
"People like building things. People like contributing to something when it actually matters," she said.
Anyone older than 14 can join a provincial party at any point. The Liberal Party's fee is $5 annually for those under 25.
Graham said her time spent on campus has shown her what young people care about.
"They will be the ones faced with tackling the challenges," she said.
Update (Sept 10, 3:46 p.m.): Paragraph 3 has been updated to specify where Graham is teaching.