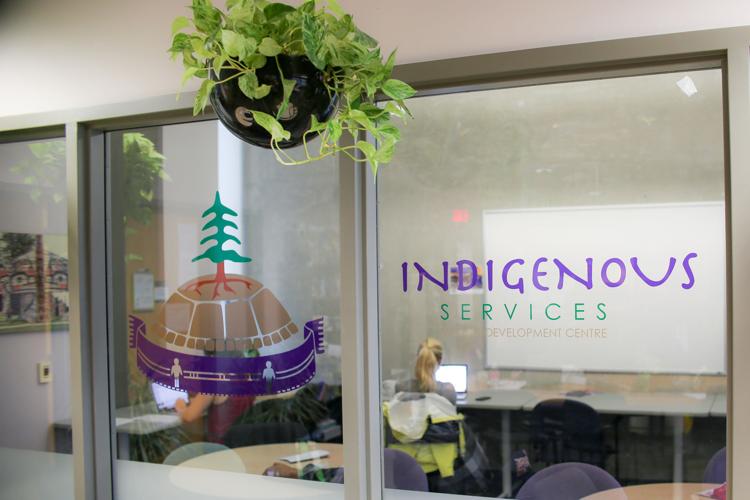 Western University's Indigenous Services launched a community engagement process to collect feedback on the potential construction of an Indigenous learning space on campus.
Candace Brunette-Debassige, special advisor to the provost (Indigenous Initiatives), is leading the initiative in response to Western's Indigenous Strategic Plan released in 2016. Brunette-Debassige explained that the project hopes to create a space that reflects Indigenous peoples and knowledge by hosting gatherings, ceremonies, and indoor and outdoor learning activities.
"There is a growing call to 'Indigenize' university campuses across the country, and an Indigenous learning space that embodies Indigenous ways of knowing and learning is an important way to advance these efforts at our university," said Brunette-Debassige.
Brunette-Debassige explained the conventional classroom structure with forward-facing, row-by-row seating and a single focal point on the instructor puts students in passive modes of learning. This structure further reinforces the idea that the instructor is the sole authority.
On the other hand, Brunette-Debassige emphasized that Indigenous pedagogies promote self-reflection and wholistic learning in relation to the self and the connection to family, community and land. More specifically, Indigenous teachings foster active and experiential learning that is intimately tied to a sense of responsibility toward the community.
"I think that student learning is dramatically influenced and shaped by our environment," said Brunette-Debassige. "I firmly believe that an Indigenous learning space at Western will bring value to our learning environment for everyone."
Western currently has an Indigenous Services space located in Room 2100 of the Western Student Services Building. Brunette-Debassige explained this space has been at capacity for some time now.
The Indigenous Learning Space Project is currently in its first phase, as preliminary gathering and needs assessment is taking place from October to December of this year. In this phase, the university aims to understand the Indigenous values and characteristics needed within an Indigenous learning space.
To achieve this, the university conducted several focus groups and guided conversations with relevant groups, including Indigenous Services staff, the Indigenous Faculty Advisory and Indigenous students.
An online survey that opened Oct. 29 will collect feedback from Indigenous and non-Indigenous students, alumni, faculty, staff and community partners until Nov. 26. The phase will include further meetings with visiting elders, First Nations Studies program instructors and Facilities Services.
"We have heard a lot of feedback from people. There has been interest in creating an outdoor classroom with a sacred fire pit … [and] having a larger gathering space to host events … such as the annual Indigenous graduation celebration, pow wow and Indigenous Awareness week. People want a space that reflects Indigenous values and is child and family-friendly," explained Brunette-Debassige.
In the second phase of the project, an ad hoc Indigenous Space Working Group will be assembled to review the input gathered in phase one. The group will organize the input into a themed report that offers recommendations for planning actions and priorities. Details of the final implementation phase will be revealed later in the academic year.
"We hope through this process, the university can develop a plan to create more Indigenous space options," said Brunette-Debassige. "...This move is part of a paradigm shift happening in higher education, and I'm so happy to be a small part of this movement."