The London Transit Commission has proposed several changes to prominent student bus routes including the 13, 25, and 34 as well as introducing a new route 40 as part of transit changes to the north east of the city.
The changes are part of the 2017 London draft service plan which was approved by the LTC last month.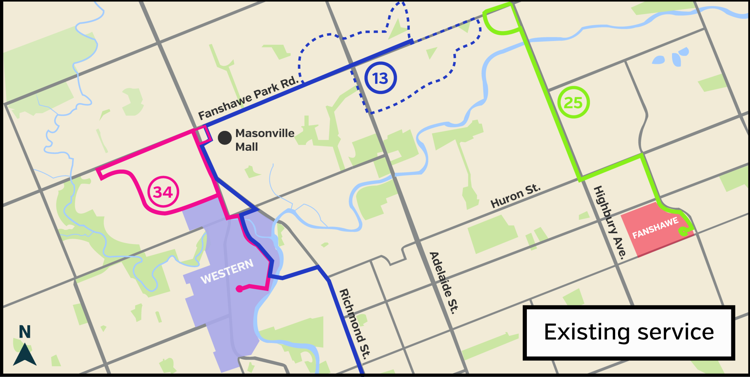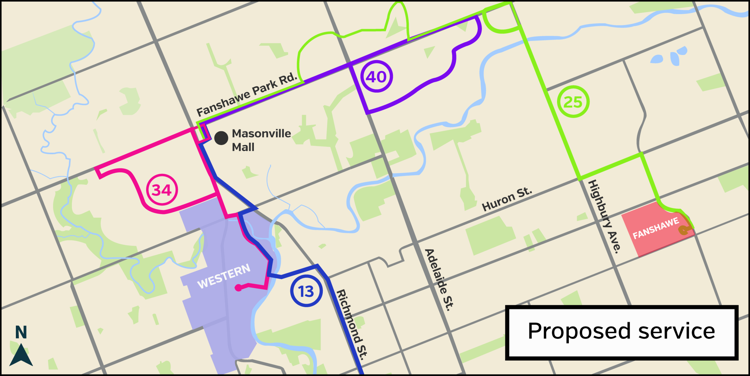 The proposed changes cut off the 13 route at Masonville Mall. Students living off of Fanshawe Road will then transfer onto either the 40 or the 25 to continue further. 
London residents can provide feedback for the transit draft survey through online surveys, drop-in sessions or via email to ltcserviceplan@gmail.com
Drop-in sessions:
Central Library - November 23, 2016
Masonville Public Library - November 24, 2016
Jalna Public Library - November 29, 2016
Stronach Recreation Centre - December 1, 2016
YMCA Family Centre Argyle - December 5, 2016
Lambeth United Church - December 7, 2016
Central Library - December 8, 2016
All drop-in sessions are held from 2 to 4 pm and 6 to 8 pm.