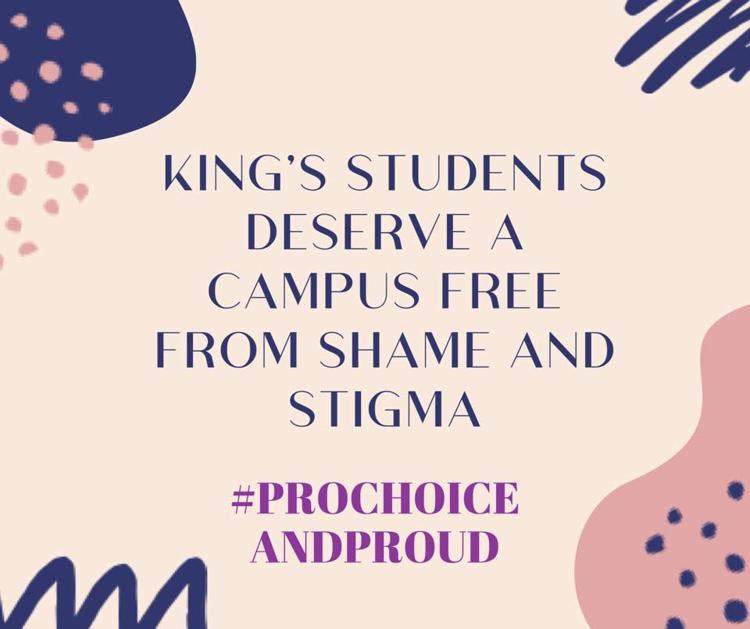 Londoners are planning to protest the screening of a much-maligned anti-abortion film, Unplanned, at King's Thursday night. 
Pro-choice London and The London Doula Project called for members of the community on Wednesday to stand in solidarity with them and protest the showing of the movie. 
The demonstration begins at 6:30 p.m. outside the Joanne & Peter Kenny Theatre on King's University College's campus, where the movie is being shown. 
Madeline Vrolyk is a spokesperson and leader for Pro-Choice London and a fourth-year Women's Studies student. She said they expect a good turnout.
"I have been hearing from people from organizations both on and off campus who want to show support for students who are affected by this film," she said. "We know that the majority of London is pro choice, and supports non-judgemental, accessible healthcare."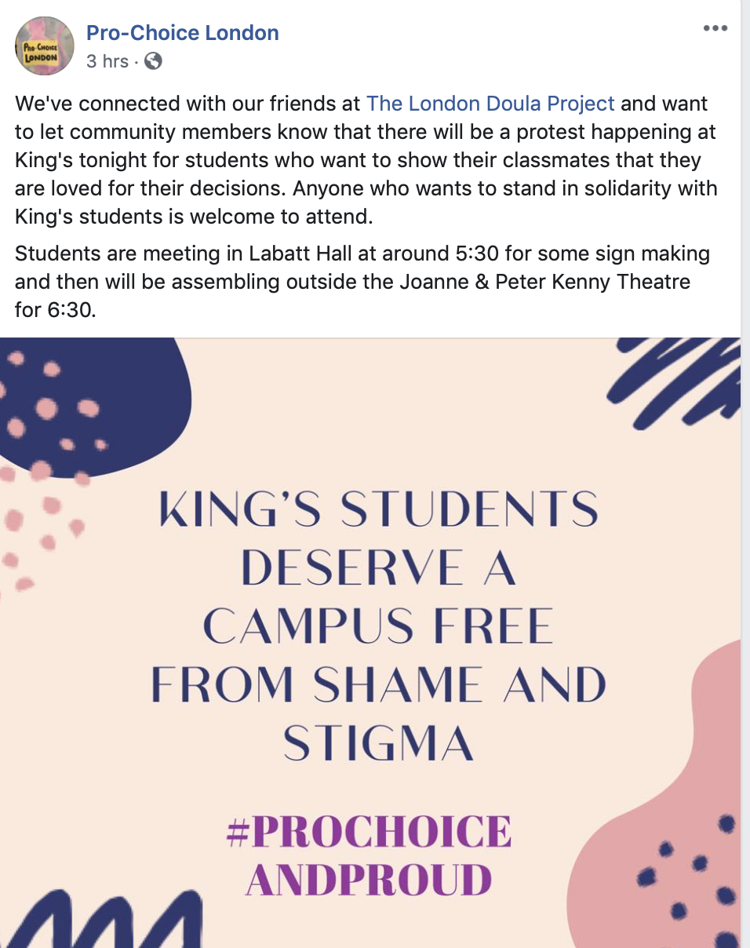 King's is showing the film as a part of an annual lecture series to spark conversation in the community about this difficult topic.
Yesterday Pro-Choice London posted an image on Facebook with the hashtag "pro-choice and proud." It also stated that "King's students deserve a campus free from stigma and shame."
"If King's would like to have a faith-based discussion of abortion, we are here," the post read. "Showing an anti-abortion propaganda film on campus is not that."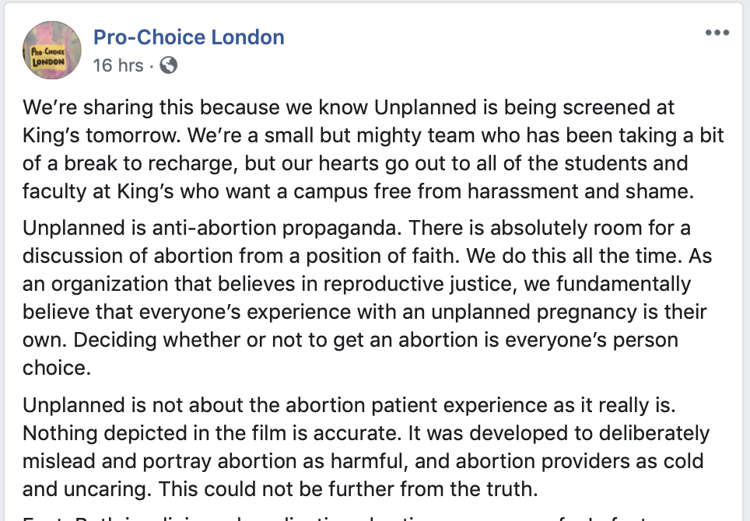 The post was shared over 70 times.
Rev. Michael Bechard said in a previous interview that he is open to any protest that occurs.
"We recognize it is a very controversial topic for people," said Bechard. "A university is needing always to be ready to deal with ... putting things out there that are going to generate ideas, powerful emotions and divergent thoughts."
The King's University College Students' Council acknowledged the screening on Facebook this morning. They said they were unaffiliated and that some students may be upset, posting links to mental health services on campus.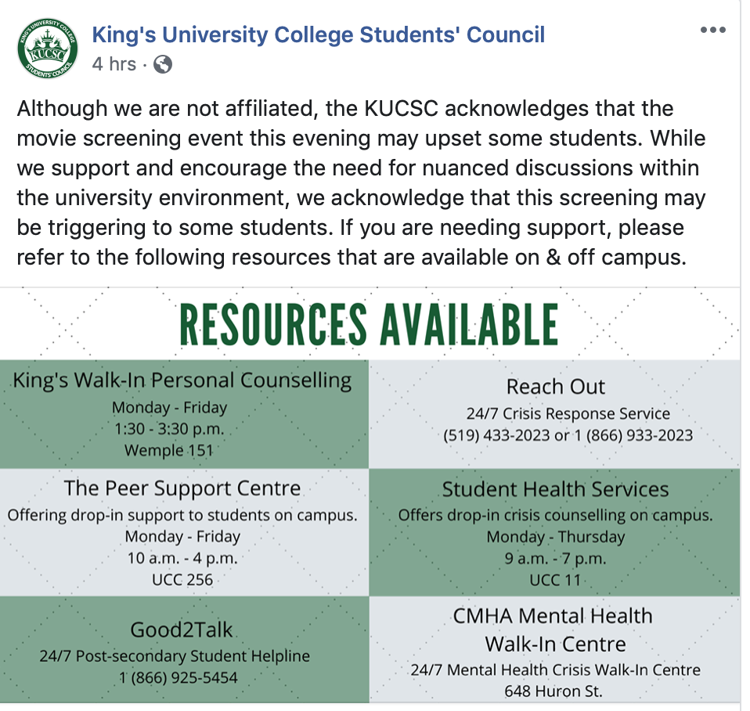 Update (Jan. 9, 1:50 p.m.): this article has been updated with a quote from Vrolyk.
Update (Jan. 9, 2:02 p.m.): this article has been updated to include information about the KUSC's response.