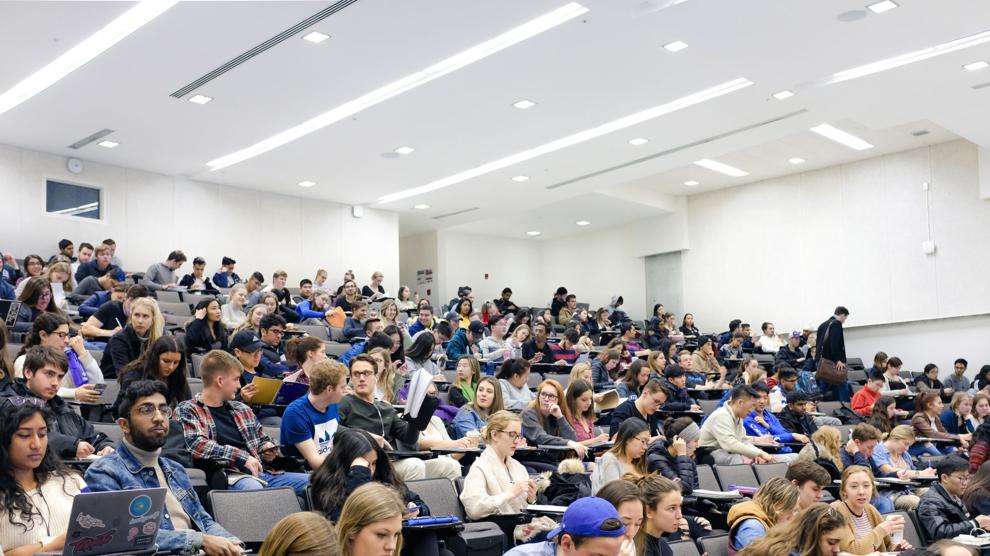 The Ontario government will exempt most postsecondary institutions from capacity limits and distancing measures despite these measures being implemented across the province.
While the government has confirmed mandatory vaccination in high-risk settings, including postsecondary institutions, they have yet to verify the capacity limit and distancing exemptions but are expected to do so at a press briefing on Wednesday. 
According to a statement by Western University, "The province is allowing flexibility for capacity limits and physical distancing in indoor instructional spaces, including classrooms, labs and libraries." 
This news comes days after Western University's faculty association called upon the school to "strictly adhere to Ontario's Step 3 regulations for indoor capacity and physical distance limitations."
The University of Western Ontario Faculty Association has also encouraged the university to delay in-person learning for courses which cannot comply with the regulations, among other things. Kings University College Faculty Association and PSAC Local 610, the graduate teaching assistants and postdoctoral researchers union at Western has since joined the school's faculty association in encouraging the administration to implement additional safety measures.
Thanks for being the adults in the room @uwofa1! Starting safe will help us reduce disruption later. https://t.co/RMc4QrgL4m

— Beth Mac-Shack (@Beth_macshack) August 31, 2021
In a memo, the Ontario Confederation of University Faculty Associations commended the government's mandating of vaccine policies in postsecondary institutions but encouraged the government not to let universities "recklessly increase capacity limits."
"A safe return to campus requires a thoughtful and comprehensive provincial strategy that not only includes mandatory vaccination policies, but also proper infrastructure investments, necessary supports for international students, limits on class sizes, and implementation of health and safety measures—including mandatory masking and physical distancing—informed by the most up-to-date science on COVID-19," said Sue Wurtele, President of the OCUFA.
Western has confirmed that they are committed to returning to in-person learning this fall, with mask and vaccination mandates for all those on campus, strong ventilation requirements, daily health screenings, on-campus vaccination and testing centres, enhanced cleaning, new wastewater testing, protective shields in classrooms and safety ambassadors in buildings across campus. 
According to University Students' Council president Zamir Fakirani, the USC has not yet been updated on the university's plan. 
"The USC is looking forward to seeing the updates from Western as new regulations are announced," said Fakirani. "So far, students have given us feedback that they are happy with the health and safety provisions adopted by Western from mandatory masking indoors, required vaccinations (except in rare circumstances), air ventilation, and providing rapid testing and vaccine clinics on campus."