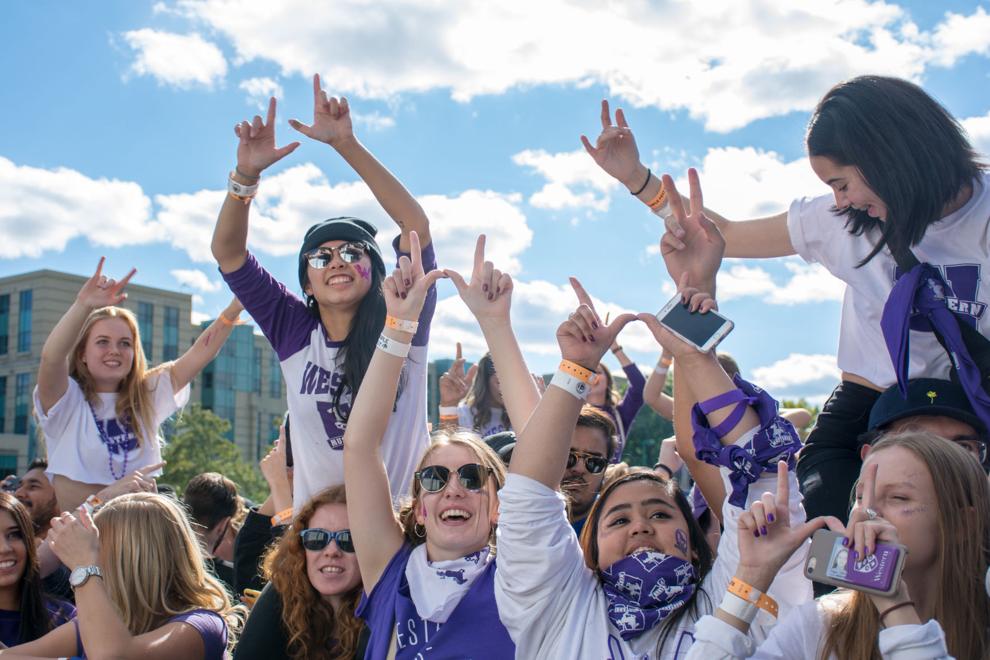 Purple Fest is set to return the first week of second semester as the USC plans to welcome students back from the winter break in style. 
After promising students a second semester concert, University Students' Council president Zamir Fakirani confirmed the council will host an event similar to Fake Homecoming's Purple Fest.
"The reason why [we are holding it] is because students want it. We've been hearing from on our social media accounts, council meetings, when we're boothing or just walking around campus, a lot of folks are asking when we are going to have these concerts on campus again."
Fakirani confirmed that his team has yet to decide an official name for the concert and has not selected the talent. 
"We do want to hear from students. I'm personally team Doja Cat but I don't think we can afford her," said Fakirani.
The USC will be reaching out via social media closer to the concert to understand who students want to see perform. 
Purple Fest has historically been held on Fake Homecoming on the third weekend of September with the goal of deterring students from attending street parties on Broughdale Avenue. Students celebrated Fake HOCO between 2016 and 2019, when the original homecoming date was pushed back to October in the middle of exam season. 
Purple Fest has since become the opener to the purple concert series, with Purple Frost being held in the new year and Purple Finale before April exam season. 
According to Fakirani, the revival of Purple Fest after a year of minimal in-person programming will mean a new look for the concert — possibly bringing it to an off-campus venue. 
"We are doing things a little bit differently so we're not committed to anything," said Fakirani. "Traditionally we've executed it on campus so that is an option, but it's not the only option we're exploring."
The USC is able to fund the concert as a result of last year's left over student fees that were allocated to in-person programming. 
"Because of COVID-19, the former [USC] executive wasn't able to execute on the purple concert series, so it's that money that went into our reserves," said Fakirani. "My executive went to our board of directors, which oversees all the corporate side of the organization and said we really want to welcome students back and enhance the programming that we usually have, and the board approved it."
Before the concert, attendees will be required to complete a sexual and gender-based violence prevention training module. 
"[This is] an opportunity for the USC to show what we've learned from Orientation Week from the past year and a half." said Fakirani. "Our campus has a cultural problem with respect to consent."
Fakriani said the students council has a role in changing the culture on campus and the USC is committed to protecting students, especially at school sanctioned events. 
"Until the day Western mandates that all students complete a gender-based violence prevention response module, the USC will do its part to make sure that attendees at our events are safe."