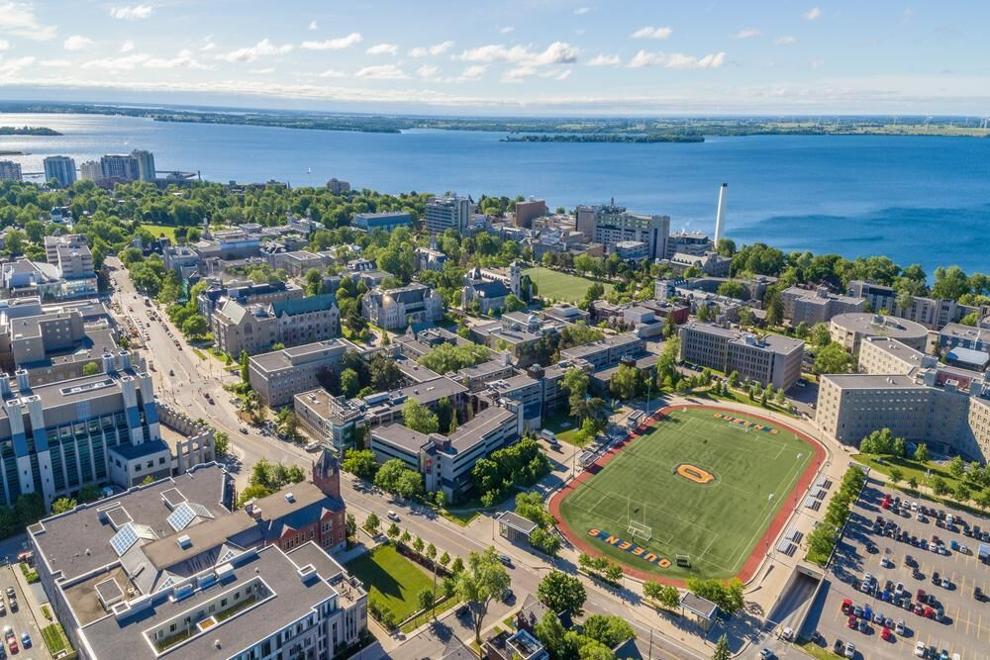 Queen's University's Homecoming saw over 8,000 students packed in and around a residential street, despite extensive police presence issued under the Kingston Mayor's Emergency Order.
Tweets from the event showed students drinking in public and jumping off roofs. A total of 18 students were fined for possessing open alcoholic beverages and two were arrested for public intoxication.
The street parties centered on Kingston's Aberdeen Street, in a student neighbourhood near the university similar to Western University's Broughdale Avenue.  
The Oct. 15 to 17 event was planned for graduating classes ending in zero or five. Another primarily virtual homecoming is set for Oct. 29 to 31 for graduation classes ending in one or six. 
On Oct. 21, principal Patrick Deane sent an email to all Queen's students sharing the news that "two people who had been attending the street gatherings in the University District violently lost their lives elsewhere in the city later in the day." He also urged students to re-think their participation in additional large gatherings potentially planned for the upcoming weekend.
Unsanctioned street party on Aberdeen street during Queen's University's homecoming weekend. For @TorontoStar #ygk #QueensHomecoming #queensu pic.twitter.com/CLdxYY7NZx

— Lars Hagberg (@LarsHagberg) October 17, 2021
Kingston announced fines of up to $2,000 for people attending or hosting parties, and invited regional as well as provincial police to help regulate the event.
Heavy police presence failed to deter massive street parties that largely ignored COVID-19 guidelines. Students were also seen harassing police officers, with one officer hospitalized after having beer bottles thrown at him.
The celebrations were just three weeks after Western University's Homecoming Celebrations Sept. 25, which saw a relatively low turnout of around 2,000 students compared to the 2019 peak of nearly 25,000 attendees.
The events in Kingston also follow student walkouts at Western and Queen's in response to reports of sexual violence during Western's Orientation Week. On Sept. 27, nearly 1,000 students at Queen's organized a walkout in solidarity with Western students.
The homecoming celebrations at Queen's also featured a variety of bed-sheet banners strung from student houses, similar to those seen at Western in 2019. 
One banner read, "Lockdown your daughters, not Kingston."
One sign says "lockdown your daughters not Kingston" pic.twitter.com/nKa6L4zT8L

— YGK News (@NewsYgk) October 16, 2021
In a statement released on Twitter, Queen's University condemned these signs and vowed to actively pursue these actions under the Student Code of Conduct.
"We know the last few years have been a struggle for young people, but such behaviour is dangerous, irresponsible and ultimately inexcusable," said Deane. 
Consequences of violating the Queen's Student Code of Conduct range from a written warning or reprimand to non-academic probation or requirement to withdraw.