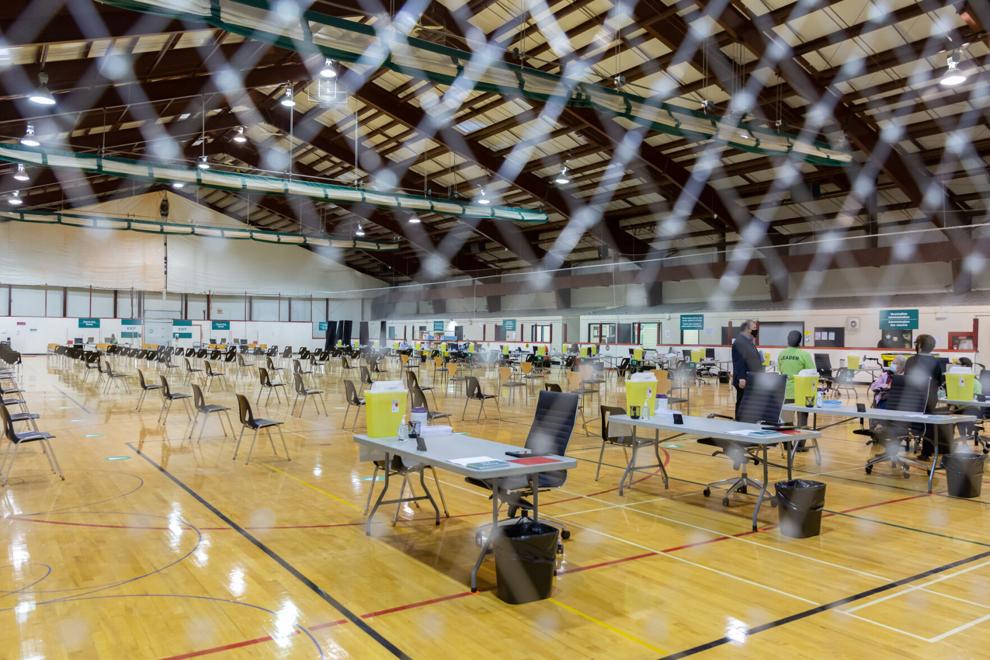 London is now in the orange-restrict level of Ontario's COVID-19 response framework, having left red-control zone March 1. While the province has gradually eased some restrictions, Western has also been slowly reviving life on campus.
The change from red to orange means up to 10 people can gather indoors privately, restaurants can increase capacity from 10 to 50 people, movie theatres can reopen and athletic facilities also have greater flexibility — these changes also affect on-campus operations.
Western Sport and Recreation opened additional time slots for in-person programming while continuing robust cleaning and safety protocols. Student skating and running at the Thompson Recreation Athletic Centre, which reopened to students Feb. 22, will also continue. Masks continue to be mandatory at all times while in the facilities.
Campus recreation facilities are restricted to a maximum of 50 people per space with physical distancing and users are restricted to an hour pre-booked session. The fitness facility is broken down into two groups of 25, with half in the upper gym cardio area and the rest in the weight room. The Recreation Centre can accommodate 10 student joggers and 10 student skaters per booking, according to Steve Barry, manager of Facilities, Sports and Recreation Services at Western.
Print materials from all Western Libraries locations are available through no-contact pick up services via Weldon Library, Taylor Library and the affiliated university college libraries. A modified Interlibrary Loans service has resumed. Archives and special collections have resumed booking appointments to view holdings and may provide some materials digitally.
Taylor Library has reopened for bookable study spaces, printing, scanning, computers and collections pick up. Over finals season, starting April 3, Taylor will be open on weekends from 10:30 a.m. to 5 p.m.; Monday to Thursday from 10 a.m. to 9 p.m. and Friday from 10 a.m. to 6 p.m..
In addition, the UCC study space in the Mustang Lounge opened up more spots with the move to orange. Now, they have opened up the eight tables of four seats and returned 10 of the single pods to doubles leaving 40 single pods, so the space can now fit 92 students at full capacity, said Camellia Wong, the University Students' Council vice-president communications and public affairs.
"The USC does contact tracing through their SwipedOn visitor management system," said Wong. "Each student has to sign in and out when they arrive or leave, and tables are sanitized by the USC crew."
As for dining, The Spoke will not be pivoting to dine-in with the move to orange. The seating area in the UCC eatery area remains closed as well.
The changes come as a large vaccination program is underway across the London region. Dr. Chris Mackie, chief medical officer of health with the Middlesex-London Health Unit, announced London now has stable vaccine supply to start increasing eligibility in three main categories.
Healthcare workers in procedure-oriented facilities such as operation rooms are now eligible for the vaccine, along with pre-registered medical and nursing students who are working on these floors. Londoners over age 80 and Indigenous adults over age 55 are also eligible to book vaccination appointments.