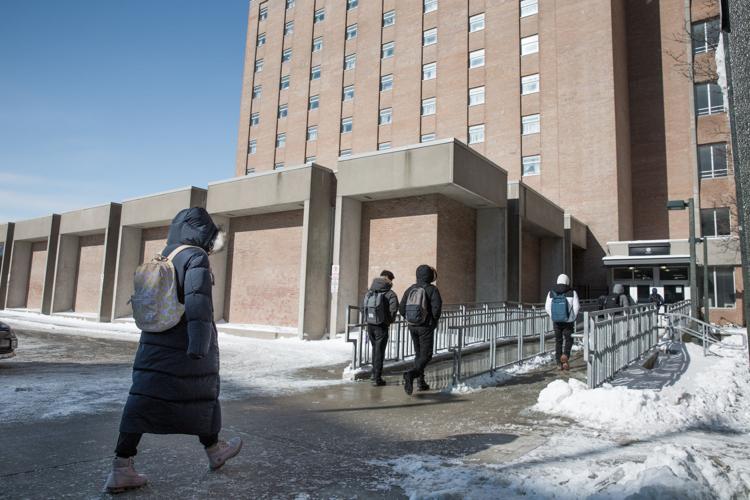 A contingency of residence staff seeking to unionize told staff today that their decisive vote failed 62–65. 
In total, 127 of 144 residence advisors, dons and academic leadership programmers participated in the decisive election which failed narrowly. 
"The biggest takeaway is that student voices are powerful. Individual voices are powerful. Collective voices are even more powerful," said Tristan Baker-Scala, organizing committee spokesperson and Delaware Hall don. "I think that we made the administration wake up."
Baker-Scala added he looks forward to trying to meet top administrators — including the provost, Western's vice-presidents and members of its president's office — to discuss the issues further. 
"We respect the right to choose a union and we remain committed to partner collaboratively to ensure an engaging and supportive residence experience," said Chris Alleyne, Western's associate vice-president of housing and ancillary services, in an email to rez staff on Monday night.
"Thank you for your contributions to the student experience and for your continual input on how we can improve the residence environment," he continued.
The Residence Staff for Unionization Organizing Committee announced their intent to spur unionization in late January, followed by a vote on Feb. 11. They had filed with the Canadian Union of Public Employees, a labour organization which also represents hundreds of hospitality workers and Facilities Management employees across campus.
The committee fought with Western University for the right to unionize after the February vote. As staff cast their ballots, Western's Housing and Ancillary Services argued to the Ontario Labour Relations Board that the staff are not "employees" and thus have no right to vote. 
After a failed mediation session on Feb. 27, the OLRB began holding hearings to determine whether this was true. Between the vote and Feb. 27, already-cast ballots had been frozen and kept separate.
"It is important to reflect upon the significant accomplishments achieved during this campaign," said the organizing committee in an email to staff. "All 144 of us gave serious consideration to the concerns in our workplace and our collective position relative to Housing."
Update (11:32 a.m., March 12): This article was updated with comment from Western Housing.