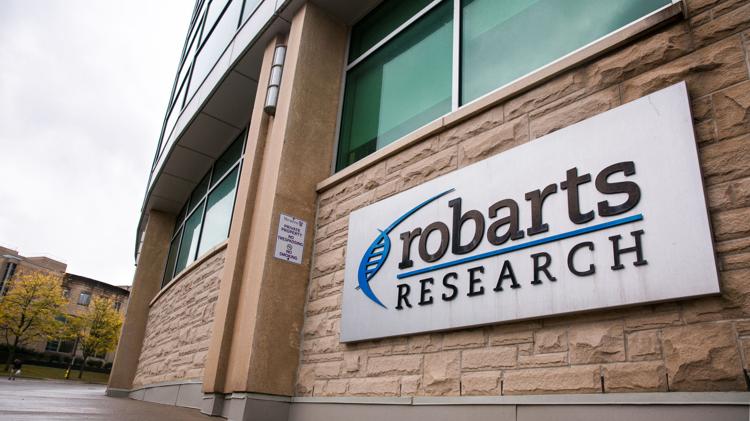 Western will join an exclusive group of six institutions across the world that house state-of-the-art imaging technology with their new MPI machine.
Magnetic Particle Imaging uses magnetic fields like a MRI machine. But an MRI mostly images water in the body, while an MPI directly detects the iron particles. Most importantly, the MPI machine is significantly faster, can image iron deep in the body, and can be more sensitive than an MRI scan.
Magnetic Insight, the MPI manufacturer, has decided that once the machine is installed and operational at Western University, no other institution in Canada can purchase an MPI machine for the next 12 months. They will be the first in the country.
Dr. Marlys Koschinsky, scientific and executive director at Robarts Research Institute, added that Western receiving this technology and 12-month head start is a testament to Western's legacy of renowned cell-tracking research.
Dr. Paula Foster is the leader of Robarts Cellular and Molecular Imaging Research group. Koschinksy said Foster is a pioneer in cell-tracking research.
"Her lab was the very first in the world to show that you could actually detect iron-labelled cells with MRI," said Koschinsky.
Koschinsky added Robarts has been tracking cells for over 15 years, among which Foster was instrumental, establishing the university as a leader in the field. She explained Western obtained the MPI machine partly because of Western's recognized research reputation.
Currently, MPIs are limited to pre-clinical research — or non-human work — but they will soon be used on humans. While it is safe, the engineering has not advanced enough for human application.
MPI technology has the potential to develop novel therapies for diseases like Zika virus, HIV/AIDS and Streptococcus. MPIs can image iron that researchers have injected into the cells, allowing them to track stem cells and cells during cancer immunotherapy and to monitor inflammatory responses from various diseases. Koschinsky expects more applications of MPI will be discovered as researchers get more acquainted with the machine. She said Robarts is open to other research areas that find applications for MPI.
The MPI machine will be joining a suite of tools in Western's Imaging Pathogens for Knowledge Translation Facility. Researchers aim to have the machine installed and operational in the basement of Robarts for the spring of 2019.