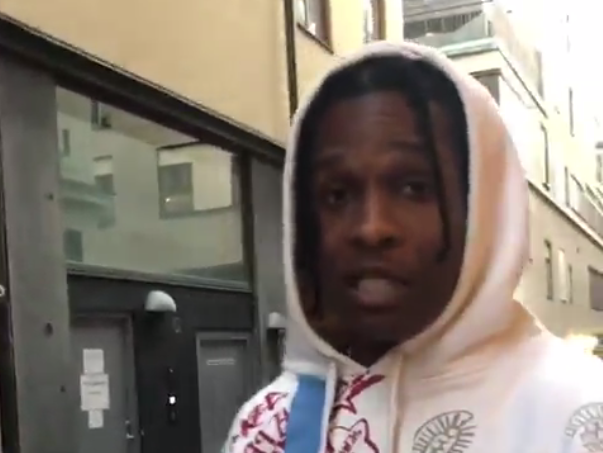 Slated Purple Fest headliner A$AP Rocky has been released from Swedish custody after three weeks of solitary confinement and a closely-followed trial as he awaits his verdict on Aug. 14.
The rapper's arrest for alleged assault June 30 raised questions about his ability to preform at the University Students' Council's concert late September.
The maximum sentence on a guilty verdict would put Rocky in prison for two years; one of his prosecutors argued that Rocky should be punished more severely than members of his entourage, two of which are also on trial.
At this stage, no more new evidence can affect the verdict.
A member of the defence team confirmed that Rocky was free to leave Sweden until the verdict, but did not say whether he would.
With a mid-August date, the verdict will arrive just six weeks before the concert is set to occur. Though the venue is set — TD Stadium in the South of campus — no other acts have been announced.
Earlier in the process, the USC said they were following the proceedings closely.
"We will provide an update as more information becomes available," they said, adding they were in communication with Rocky's booking agency,
The uncertain nature of the original incident in Stockholm, compounded with concern about Rocky's strict detention conditions, have drawn his situation into the international spotlight.
Kim Kardashian and Kanye West both appealed to American president Donald Trump to show his support, which he did and has done repeatedly since. Trump also sent America's hostage affairs envoy, an official often negotiating with foreign military forces, to assist in the proceedings.
Swedish authorities granted themselves two extensions of Rocky's detention, amounting to three weeks, though he faced no charges until recently. The normal duration in Sweden being just three days.
Four Democratic members of Congress in America have deemed the detention a violation of human rights.
On the first day of his trial, Rocky pleaded not guilty. The next days saw Rocky, his bodyguard and his alleged victim take the stand and testify.