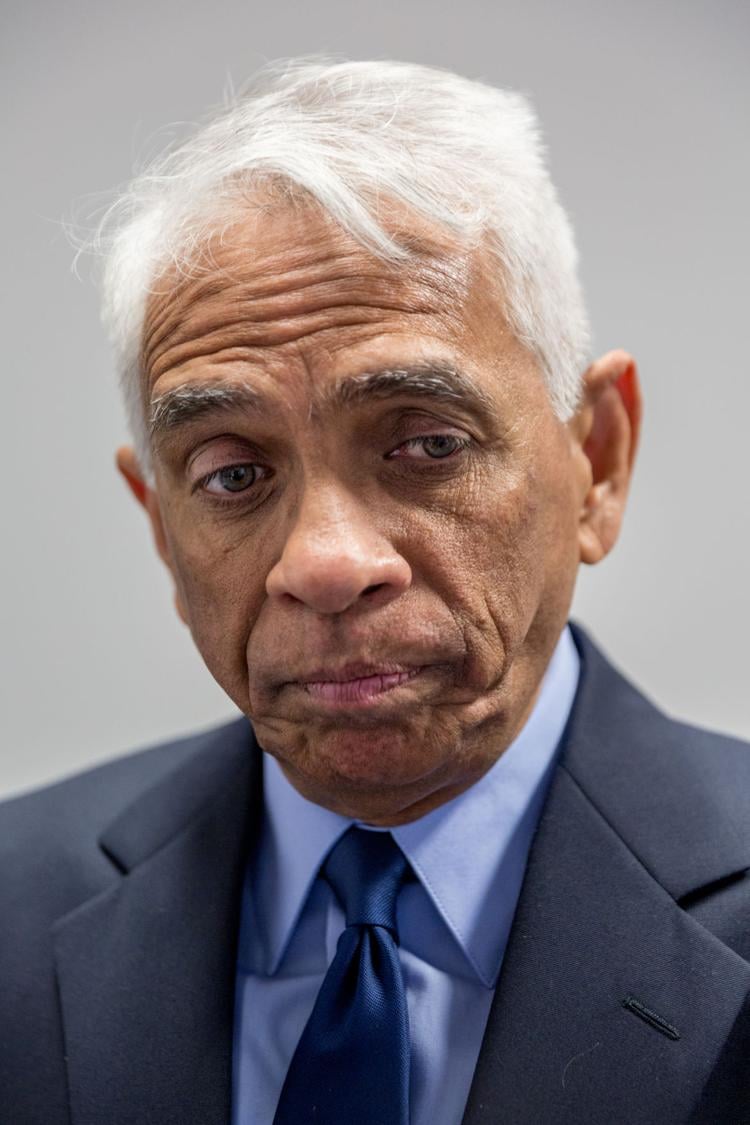 Heading into its first federal election, the People's Party of Canada has already been branded as brash, ambitious, and anti-PC.
Voters can find all that in Salim Mansur.
Mansur is one of six candidates running to represent London North Centre in Ottawa. With the election just days away, he and the PPC are trying to find their place on Canada's electoral map.
Mansur is an emeritus professor of political science at Western University. He came to Canada as a refugee, and later became involved in Canadian politics. 
Then this year, he walked to the knife's edge of London's political culture and announced his candidacy for the right-wing PPC.
Mansur is passionate about several student issues, such as climate change, free speech and immigration, as well as any role his party plays on vote-splitting with Conservatives.
The People's Party skepticism and often denial of man-made climate change has become infamous to many. Mansur is no exception, as he has fervently argued the impending climate crisis has been mischaracterized.
But, he said he is not a climate denier in an interview with the Gazette. He believes in natural global warming and is against what he and other often call "climate alarmism."
"This was fabricated and manufactured," he said. "How many times have the Al Gores, David Suzukis, said that our seas will cover Manhattan?"
Mansur said the People's Party would pull out of the Paris Climate Accord and other commitments the country has made to protect the environment, such as the federal carbon price.
Instead, it will be the responsibility of the municipal and provincial governments to decide whether to follow these provisions, including London.
Mansur said he will not engage in any local climate policy, as he believes it is not the job of an MP.
While his views are unpopular among students, Mansur said it is their job to be educated on his party's policy. And he said students should be more responsible.
This mentality also expands to other key issues, like free expression.
Mansur attributed stricter free speech laws to university students, as he thinks students have suppressed contrarian opinions on campus in a crusade against hate speech.
Mansur said it is the responsibility of university students to become the biggest proponents of free speech, not its biggest adversary — that students should debate viewpoints they don't like, instead of censoring them.
Mansur said our freedom of expression has been restricted over the course of many years. In fact, he claimed the major political parties have controlled the mainstream media.
"They talk about 'diversity is our strength.' But in the media, there is no diversity," he said.
According to the candidate, a control of the mainstream media has given the People's Party a bad reputation. He said they have been unfairly called bigots and climate deniers.
In addition to free speech, Mansur spoke about international students.
While he gave his support to students who come to London to pursue a degree, he firmly stated they must return to their native country after completing their degree. 
Even with all the controversies and bombastic candidates, it seems unlikely that the People's Party will win a government. 
But, the People's Party could pick up enough steam to split the vote with Conservatives, opening the way to a Liberal victory.
Mansur strongly disagrees.
He believes that in a multi-party system, the vote will be split no matter what. 
"We are not splitting the vote, we are giving people choices," he said.