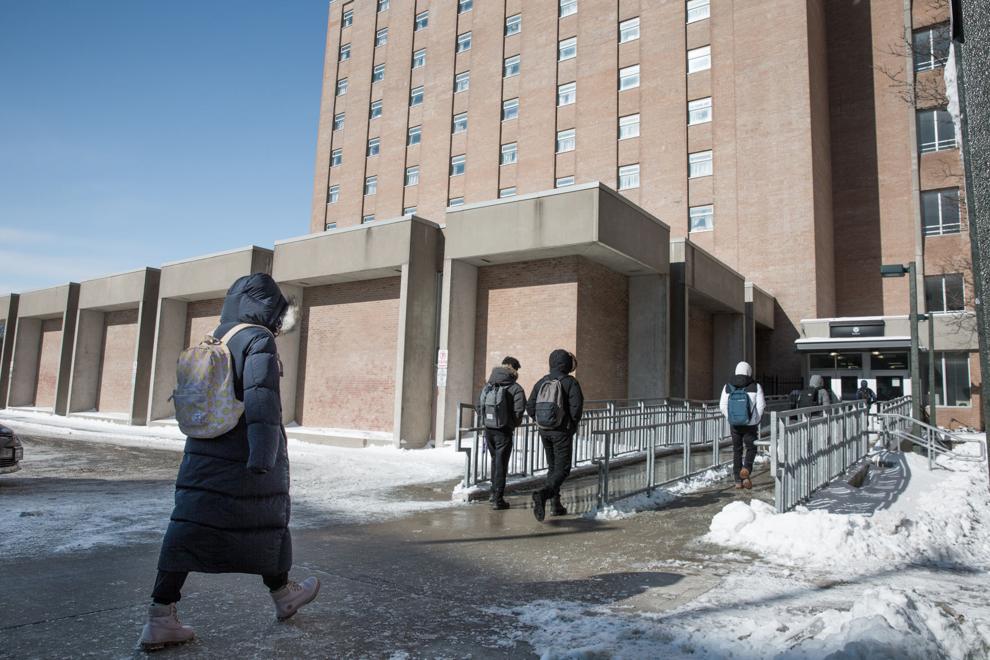 Western is asking students in seven first-year courses as well as those living in Saugeen-Maitland Hall to monitor for symptoms of COVID-19 after the local health unit declared an outbreak in the residence Saturday. 
All five students who tested positive are quarantined outside of the residence and all close contacts in the building have been notified. 
Western University said there is "no evidence of classroom transmission at this time" but out of "an abundance of caution" sent an email asking students in Saugeen and the following classes to monitor for symptoms:  
Chemistry 1301A, Natural Science Centre, Nov. 19 or 22, 1:30 to 2:30 p.m.

Physics 1201A, Natural Science Centre, Nov. 19, 22 or 24, 11:30 to 12:30 p.m.

Earth Science 1083F, Social Science Centre, Nov. 22, 9:30 to 10:30 a.m.

Economics 1021A, Social Science Centre, Nov. 22 or 24, 9:30 to 10:30 a.m.

Computer Science 1033A, Middlesex College, Nov. 22, 10:30 to 12:30 p.m.

MOS 1021A, North Campus Building, Nov. 25, 4:30 to 7:30 p.m.

Economics 1021A tutorial, Social Science Centre, Nov. 26, 11:30 a.m. to 12:30 p.m.
The affected classes occurred between Nov. 19 and 26. Any individuals who are not fully vaccinated and may have been exposed are asked to quarantine for 10 days and seek immediate PCR testing. 
The Middlesex-London Health Unit has deemed classrooms "low-risk" settings for communal spread. 
Saugeen's outbreak marks Western's first of the academic year and its first since introducing the vaccine mandate, which required all staff and students to be fully vaccinated or submit exemption by Oct. 12. Over 99 per cent of Western's students and staff are fully vaccinated
The university saw at least 14 outbreaks last year before the vaccine mandate was in effect. 
"Even with a vaccination requirement to live in residence, and a campus student vaccination rate of 99%, breakthrough cases can still occur," reads the email Western sent to students in Saugeen. "Students have made sacrifices and have been careful this year to protect each other. This outbreak reminds us of how unrelenting this virus can be."
Any students who are fully vaccinated and not experiencing symptoms of COVID-19 can continue to attend class in-person on campus unless they've received instructions from the MLHU to do otherwise. 
Students experiencing symptoms are asked to seek testing at Western's on-campus vaccination centre.