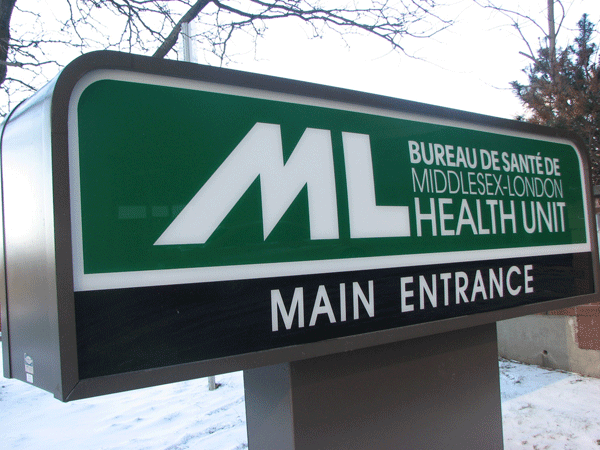 The coronavirus outbreak in Saugeen has slowed with nine confirmed positive cases and one probable case, up from eight recorded Monday. All affected students remain "relatively well" and have been moved outside of the residence to isolate.
Saugeen-Maitland Hall, a first-year Western University residence, saw an outbreak among five students last weekend. Three additional students were identified by Monday and a ninth confirmed case along with one probable case was confirmed Thursday.
Close contact among students indoors in social settings was the cause of most cases in the Saugeen outbreak, according to Dr. Alex Summers, acting medical officer of health for the Middlesex-London Health Unit.
All COVID-19 cases were transmitted among fully vaccinated students. Western mandated all students living in residence this year must be vaccinated against COVID-19.
"The fact that these individuals were vaccinated was absolutely essential for them [to remain] relatively well and [to limit] transmission to what it was limited as," Dr. Summers said.
The outbreak is Western's first since the start of the semester and comes two months after the Oct. 12 deadline for all community members to submit proof of two doses of a COVID-19 vaccine. Students in residence who tested positive for COVID-19 are transferred to an off-campus location to isolate.
Western has also seen a steady increase in cases week-by-week. The week of Nov. 23 saw the largest spike in cases since the start of the semester with 11 individuals testing positive for COVID-19.
These individuals include any students, staff or faculty at Western.
The rise in coronavirus cases can also be seen across Ontario and in the London-Middlesex region. London's seven-day incident rate has increased to 24.7 per 100,000 people, and cases are rising in the 18 to 39 age group, according to Dr. Summers.
This rise in cases can be attributed to increased indoor gatherings, he said.
"This is a notable increase in the last number of weeks," Dr. Summers said. "The increasing number of indoor gatherings particularly when members of some of those indoor gatherings are unvaccinated is resulting in this ongoing increase in cases."
Fanshawe College also declared its first reported outbreak Sunday in its Merlin House residence after three students tested positive for COVID-19. No additional cases arose from the outbreak and students who tested positive are now in isolation, according to Dr. Summers.
Dr. Summers added he believes the MLHU has now "identified a majority of the close contacts in [Saugeen's] outbreak."