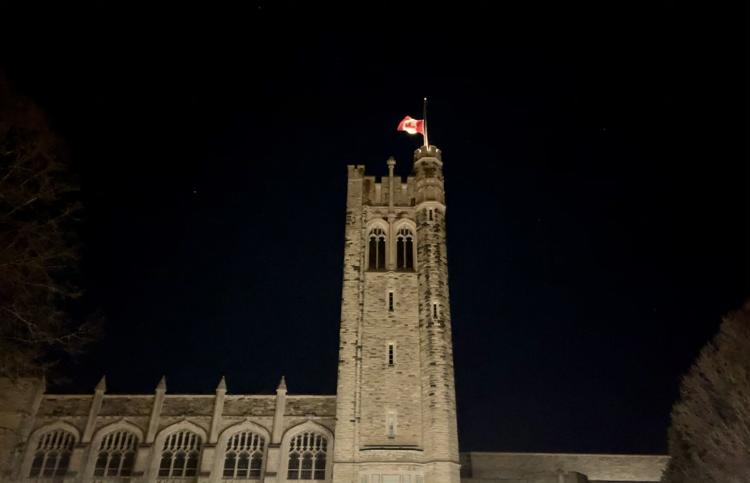 Flags flew at half-mast Friday in memory of the four Western graduate students who lost their lives in the fatal crash of Ukranian International Airlines flight PS752 one year ago. To mark the anniversary, Western University announced a new scholarship to commemorate the students' lives.
Ukraine-bound flight PS752, carrying 176 passengers, was shot down over Iran on Jan. 8, 2020. Six scholarships have been established in the memory of the Western students on board: Hadis Hayatdavoudi, Milad Nahavandi, Sajedeh Saraeian and Ghazal Nourain. One scholarship is in Hayatdavoudi's name, one in memory of all four Western victims and four funded by the Ontario government.
"It was unthinkable then and remains so today that such promising young lives can end this tragically and this senselessly," Western's president Alan Shepard said Friday in a video statement. "I extend my deepest condolences to the families, classmates, friends and colleagues, who knew the victims of flight 752."
The Hadis Hayatdavoudi Scholarship in Chemistry, worth $3,000, will be given to a chemistry student each year.
"It will be a constant reminder of who Hadis was," Nasim Bagheri said, Western alumna and donor of $30,000 to fund the scholarship.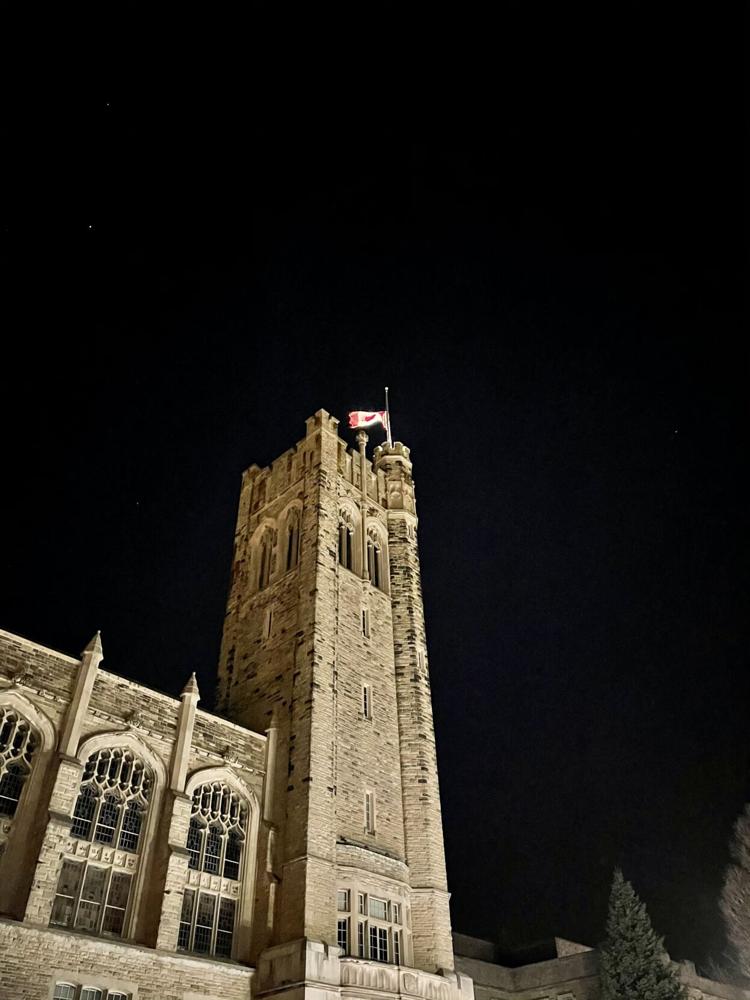 Additionally, the Flight 752 Memorial Graduate Scholarship in Engineering and Science — a Western scholarship partly funded by the Nuclear Waste Management Organization — will be awarded to a science student this year, followed by an engineering student in 2022. The value of the scholarship has not been officially announced.
The four scholarships funded by the Ontario government are part of a larger scholarship fund, which pledged 57 scholarships — one in memory of every Canadian victim — valued at $10,000 each.  
Of the 57 Canadians on the flight, 34 were students attending Ontario universities. Each student's post-secondary institution will be granted a scholarship to disburse, while the remaining scholarships will be distributed to other post-secondary institutions.
"I understand that the pain of your incomprehensible loss will still linger," Shepard said, addressing those close to the victims. "I hope that a sense of community and compassion and fond memories of your loved ones will offer you comfort in these difficult moments."