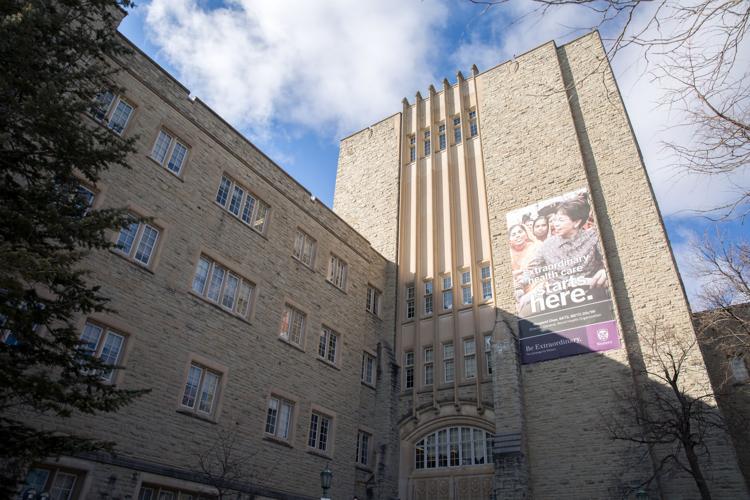 Despite cancelled classes and postponed clinical studies, Western's medical students aren't taking a break.
Students at the Schulich School of Medicine and Dentistry are offering free services, such as childcare, grocery shopping and running errands, for healthcare workers on the front lines responding to the global COVID-19 pandemic. 
While Western University's medical students are home from classes and hospital residencies, but not yet qualified to be on the frontlines as healthcare workers, they are trying to helping by donating their time to busy hospital workers.
Montana Hackett, a first-year medical student, is on the organizing committee for this initiative.
"What we wanted to do essentially was take one thing off [healthcare workers'] plates," he said. "We've been working with some legal experts, some public health physicians, and then some infectious disease experts to create a program can make a positive difference while being safe as possible."
Hackett said over 100 students have reached out to volunteer as of March 17. Over 90 healthcare professionals have requested the services through a Google form, mostly for childcare. People eligible for the services must be a healthcare worker, including physicians, nurses, assistants and hospital janitorial staff. 
Hackett has been closely monitoring public health updates, as he said keeping his volunteers and the recipients of the service safe is his priority.
"What we've been doing is creating a comprehensive policy and exclusionary criteria to make sure that all the volunteers we have involved in the program are mitigating as much risk as possible," Hackett said.
The volunteer group has taken safety measures, like assigning one volunteer to each family to limit the spread of germs. The group will also be screening volunteers to ensure that they are not at-risk or carriers of the virus and making sure only students with experiencing caring for children are assigned to babysit. 
Hackett said he was inspired to figure out any way he could help those on the front lines, and put to practice what he is learning in medical school.
"A lot of the things we learn in medical school are those tangible medical skills," he said, "but we're also taught that we have a fiduciary responsibility to the people we are serving to help them in ways that kind of go beyond medicine, being a good advocate and leader."
The timeline to offer the services is set to begin March 23 up until the beginning of April.