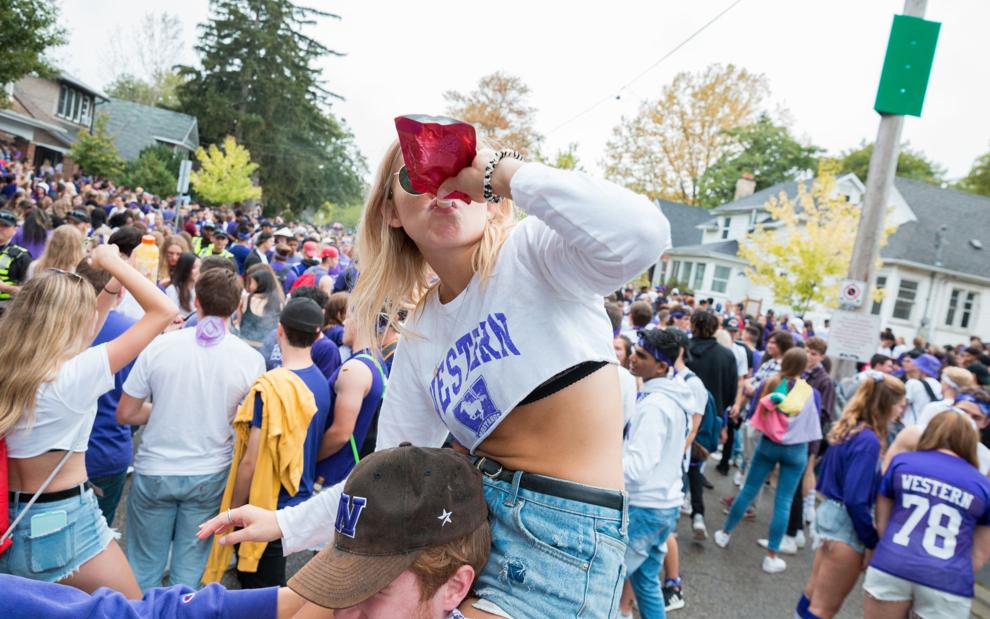 Western's new sexual and gender-based violence committee co-chairs are looking to change the university's reputation for "party culture" with the hopes of making campus a safer place.
Western University president Alan Shepard appointed Terry McQuaid and Nadine Wathen to lead the committee. Both McQuaid and Wathen emphasized the need to address growing concerns that the university's culture leaves students vulnerable to sexual and gender-based violence. 
"Several people that I've known across the secondary landscape do see Western as a party community," said McQuaid, director for wellness and well-being in Western's student experience portfolio. "Nadine and I are here to understand where that is coming from and how we take the goals of the committee to help to change that story. We heard from the student community a couple of weeks back on the walkout that they want [the culture] to change." 
The committee co-chairs said they will seek out student perspectives and recommendations to understand what needs to be done to change Western's party culture.
"I think that many of our students actually have some terrific ideas and we want to create a safe space for them to be shared.… I would like to have students really tell us what they see as potential solutions," said Wathen, a professor and canada research chair in mobilizing knowledge on gender-based violence. "We're not anti-fun but we want people to be safe on our campus." 
Western created the new action committee in response to reports of sexual violence during Orientation Week. The committee is part of the university's safety response plan that also includes increased security and mandatory sexual and gender-based violence prevention training for students in residence.
According to McQuaid, in addition to tackling the broader campus culture, the committee will also aim to analyze gaps in current sexual and gender-based violence policy. 
The committee is hoping to present actionable recommendations to Western's administration by spring.
The committee also comprises University Students' Council president Zamir Fakirani and other campus leaders. Fakirani said the committee is a "good first step towards tangible change," in a statement to the Gazette. 
"I am thankful that our community and administration is waking up to Western's deep-rooted campus culture that has promoted and enabled gender-based violence," said Fakirani. "I'm pleased to have the opportunity to represent the undergraduate student voice on this committee. ...We deserve a campus that is safe and inclusive."
The committee announced in an email sent to students earlier this week it is looking for four additional members to represent undergraduate students, graduate students, faculty and staff. The deadline to apply is Oct. 15. 
The committee is also calling on community members that may have relevant research, data and publications to share them with the task force.