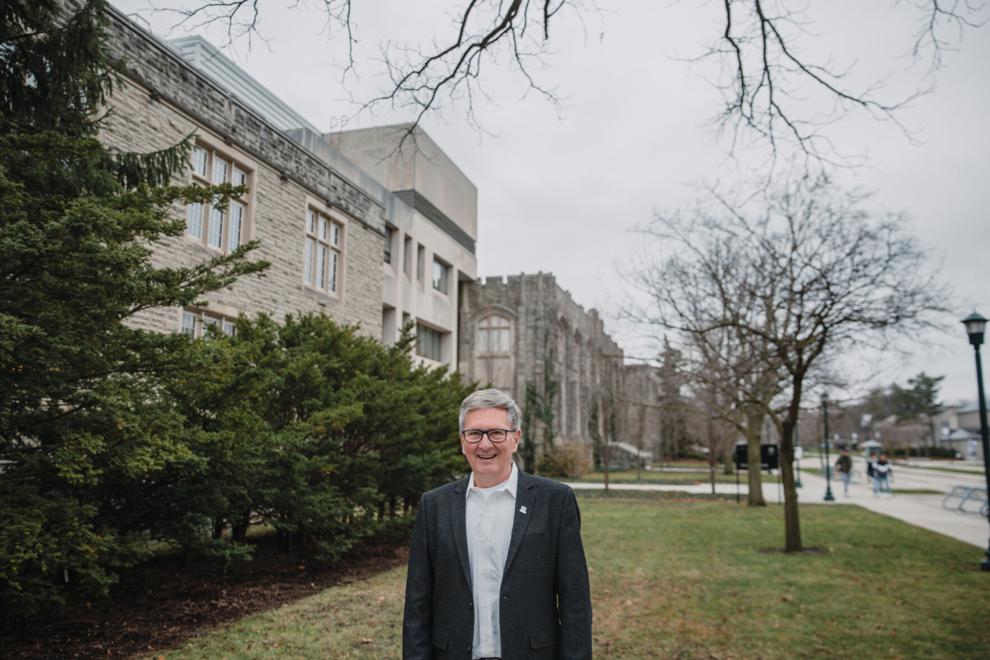 Alan Shepard is currently in the fourth year of his first term as Western's president, and has been re-appointed for a second term with seven years left to work on some of his larger goals for campus 
His goals include growing student services, developing the university's research culture and welcoming more international students. Shepard will lead Western University until June 30, 2029. 
"Students are at the heart of everything we're doing," Shepard said in an interview with the Gazette. 
Shepard said he believes the Western student experience is founded on mental health services, student services — such as recreational facilities and libraries — and having adequate on-campus food options. 
During his term, the university has made "substantial investments in student mental health services and in Student Health Services overall," according to Shepard, highlighting the $20 million Thames Hall renovations to amalgamate Western's health services. He hopes to continue similar improvements across campus.
Connecting with the London community is also at the top of Shepard's agenda, who said the university has "responsibilities here, locally" and is working to build those relationships with community members. 
But he explained a "key ingredient" for supporting diversity and culture at Western is bringing in more international students. 
"I would say we don't have as many international students as I would like to see welcomed to London, to Western," Shepard admitted. "You look at the world's greatest universities, they have people coming from everywhere to study." 
Shepard also wants to continue investing in the university's research culture, something he says is not just about the professors, but students, too. 
"As one of the most prominent research universities in the country and around the globe," Shepard said it takes "constant vigilance to preserve that culture" because Western's peer institutions are working hard to do research and bring in that funding. 
To achieve this goal, the university has invested in Research Services — a core research unit of professional staff dedicated to assisting faculty members with all stages of research projects, including grant preparation, contract agreements and research compliance.
"We're also making risky investments in research itself," said Shepard. "Some areas of research are very expensive to operate. Others are less so. So we're trying to make smart investments."
Shepard said the university is also working on a campaign to seek out private funding sources from individuals, families and foundations that will "carry out the mission of the university and help do our work at a high level of excellence." 
Since tuition is regulated by the government, Shepard doesn't want to depend on student fee revenue, which has been one of Western's largest primary income sources in previous years, according to the university's financial statements. 
When asked about a third-term reappointment, Shepard joked, "oh, oh, it's way too early to talk about that. It's not that common in Canada."
Shepard said he appreciates the continued student support with almost seven more years to get to serve the campus community.
"I've personally felt very supported by our students, and I see them when I'm out walking the dog," said Shepard. "It's a very strong community of alumni and current students, and I feel very connected so I appreciate that. It makes my job and my life much easier to do."
- With files from Estella Ren