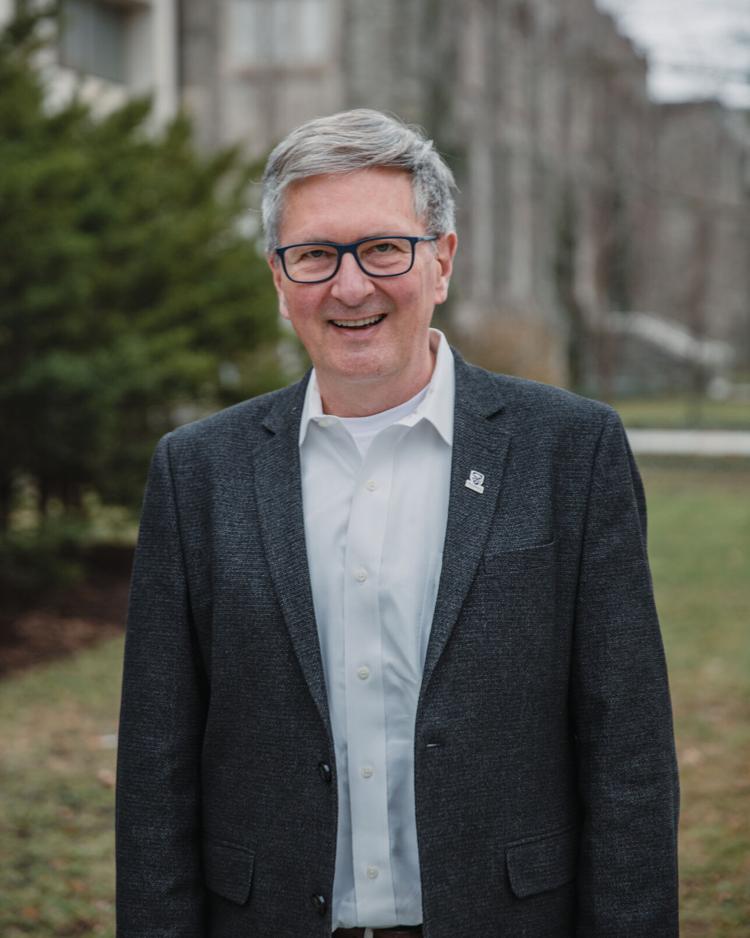 Western's president Alan Shepard said he is "optimistic" Western will return to on-campus activities and classes for fall 2021 — though all hinges on the government's vaccine roll-out.
"When we all have vaccinations and can take our masks off, we'll probably go back to being a primarily face-to-face institution," said Shepard.
Western University's return to in-person classes is largely dependent on vaccine distribution, which Shepard believes will be well-underway by late summer. Though he admits the administration will "have to decide soon" about the upcoming year and inconsistent messaging from provincial and federal authorities has made it challenging for the university to set plans in stone.
"I would love to say that, come September, we'll be full-speed ahead, and that would be my hope, but we have to put student and staff safety first."
Western was the first major Canadian university to shut its doors when the pandemic stuck, but became a driving force for infections in London when students returned for fall classes. After almost a semester of online learning, Western has the most reported cases of any Canadian university, with students linked to at least five local outbreaks.
"We've had some cases for sure," said Shepard. "But if you compare us to say, many of the American institutions of comparable size, we've had a tiny fraction of cases."
Shepard also said it's likely Western will provide free coronavirus vaccines on campus, similar to the free flu shot clinic and coronavirus tests at the Western Student Recreation Centre.
But while Western is looking at providing free vaccines, it's unclear whether they will be mandatory to attend in-person classes. Shepard said while he "can see why [mandatory vaccinations] would be a good idea," he is uncertain if the university will be given the legal authority to do so.
Certain vaccinations, such as polio and measles, are mandatory to attend Ontario elementary schools, but this policy does not extend to universities. The Canadian Charter of Rights and Freedoms, which Western is beholden to as a publicly funded institution, generally protects adult students' right to remain unvaccinated. 
The charter does not apply to private businesses, which have the legal option to withhold services from unvaccinated individuals. 
The first clause of the Canadian charter clarifies the good of the community takes precedence over individual rights, meaning universities could be given jurisdiction to mandate COVID-19 vaccines.
But even if Western opens its doors next semester and invites student back on campus, some online learning may continue for lectures with several hundred students.
"I think there will be some changes," Shepard said. "I wonder whether some of those very large first-year courses might get revamped … some of the content might be online and then we'll have small group discussions, we'll have lab sections."
The university has not finalized any decisions about the future of online learning, as Western tries to strike a balance with the new online system. Shepard and student leaders hosted virtual office hours last week, seeking student feedback on the semester.
"I hear students saying 'this is not happening,' 'that's not happening,' 'I'm disappointed' — I get it, it's a pandemic, we're all disappointed."
Shepard said he understands students are overwhelmed by the workload this semester, which he believes stemmed from encouraging professors to transition traditional exams and midterms into smaller, more frequent assignments that could be done from home.
"But then if everybody does that, which is what happened, suddenly you have, you're taking four or five courses and each one of them has got all these small pieces," he explained. "Now, some people feel overwhelmed." 
But even if some courses remain online next fall, Shepard believes they would looks very different, acting to supplement larger in-person courses while most university activities return to campus. 
"I'm actually feeling pretty optimistic about it," Shepard said. "I'm an optimist by nature."