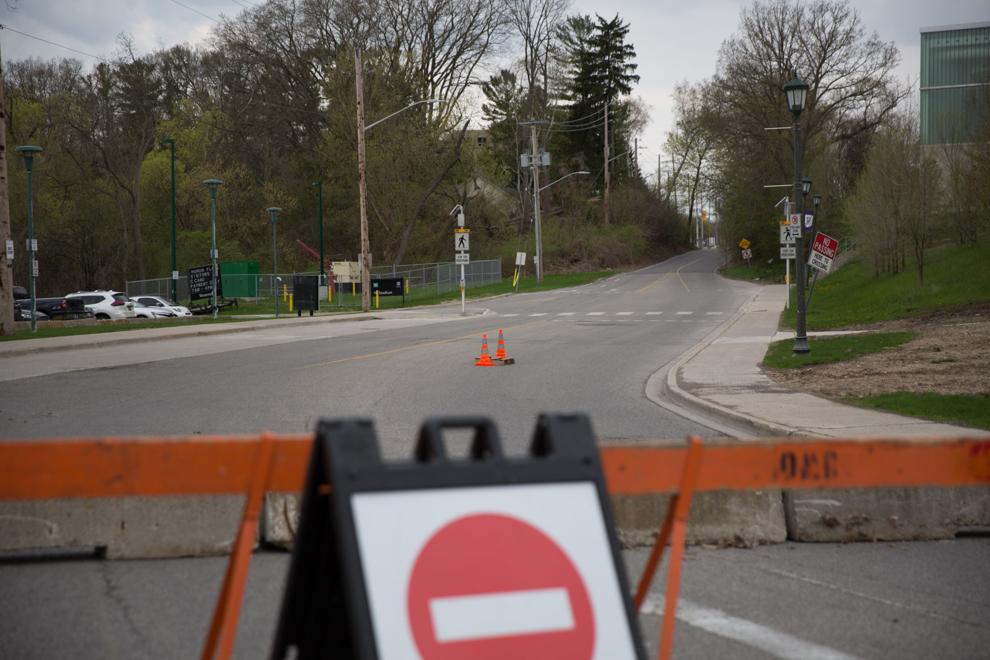 Two pylons, a pallet and cracked concrete are all that mark a gap in Philip Aziz Avenue—but the sinkhole they cover has closed the road from Western Road to Huron Drive.
The hole is a minor three feet deep, and was discovered Monday morning, according to London's division manager of sewage operations, Rick Pedlow.
"In our world, that's [a] very, very shallow pipe. So it's not going to take long to make that repair," he said.
Pedlow said the city's crew hopes to visit the scene Wednesday morning and finish the job by end of day.
The closed stretch of road is city property, not Western University's, as London has a sewage pipe running under that section of Philip Aziz. Western owns the land after the road curves and becomes Huron Drive behind the Thompson Recreation and Athletics Centre.
The sinkhole was caused by a breach in the underlying 300mm storm sewer, according to Pedlow. As it often happens, the above ground was sucked into the pipe by its pressure, creating a void which caves in under road traffic.
Pedlow said sinkholes are common in London—they can see up to 70 cave-ins in a year all around the city.
"There's no real formula or anything," he said. "They just show up anywhere."
The problem can be worsened by rainfall, he said. Water seeping through the ground can cause it to suck into a cracked pipe more quickly.