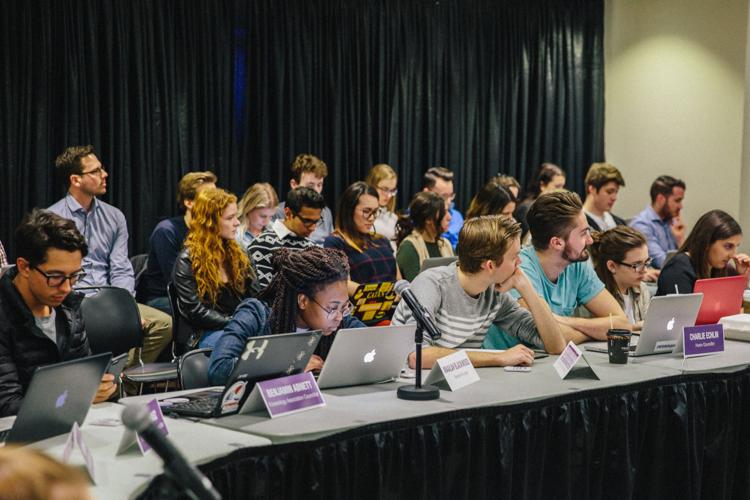 A ballot error allowing students to vote for too many councilors has led to the faculty president-elect rescinding her council voting rights.
While the Social Science Students' Council only has seven councilors, the online ballot allowed students to choose up to eight people. As a result, one too many people were elected for the positions.
But the faculty's total council seats include the president, making it eight. To avoid a full do-over of the vote, president-elect Nikol Kamenetsky has rescinded her place on council while still retaining leadership of the faculty.
The University Students' Council assembles representatives from every faculty for monthly meetings that pass motions for the whole government. Like other past faculty presidents, Kamenetsky can appear for these meetings by acting as one of her councilor's proxies — though she will not be a permanent member.
Kamenetsky announced her decision in a Facebook post Monday evening, four days after her election.
"To acknowledge and resolve this error with the most efficiency possible, I will be passing on my voting rights on the USC floor to the 8th elected candidate, Darlene Seong," she wrote. "I have every confidence in Darlene and her goals for both the SSSC and the USC, and am so thrilled that the students of this faculty agree!"
The SSSC's council members will be: Darlene Seong, Liam Cronin, Vishal Vijay, Matt Reesor, Anne Campbell, Zamir Fakirani, Clarke Keenan and Celine Mano.
The error is one of several that have shaken up this year's USC elections. It began with a contested campaign sanction against PVP-hopefuls ForYe, and continued with another ballot error in the contest for science president, which delayed their results one day.