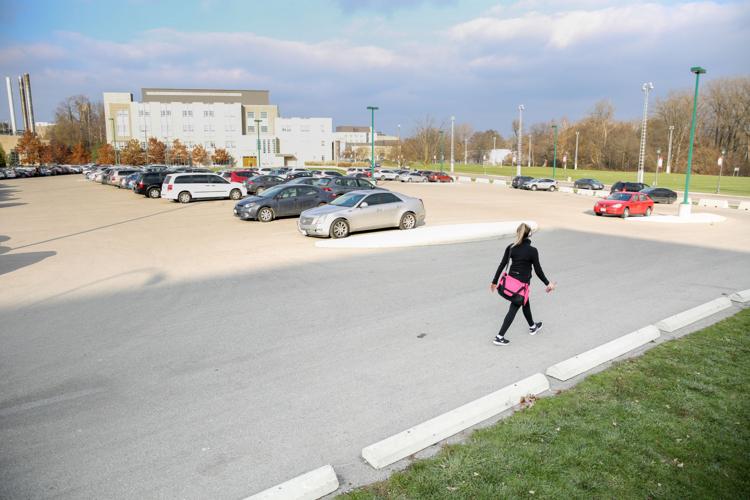 Western University's South Valley parking lot is now open to students after 9:30 a.m.
Undergraduate and graduate students holding green permits holders will have access to an additional 569 parking spots. Previously, only faculty and staff were allowed to park in South Valley, the parking lot next to the Western Student Recreation Centre.
Keith Marnoch, Western's media relations officer, said Western made the decision in an effort to reduce illegal parking and blocked emergency routes in other green permit parking lots. In September, Parking and Visitor Services suspended sales of student parking passes after overselling by 710 parking spots. Green permit parking lots include Althouse, Springett, Ontario, Medway and Huron Flats. 
"There continues to be spaces that are still available at Althouse and Medway," Marnoch said. "But green permit holders are still choosing to park illegally and dangerously rather than walk from those lots."
For students who complain about both the lack of parking and the location of green parking lots on campus, the opening of the South Valley Lot is good news.
Nika Khajehdehi, a third-year medical sciences student, has been parking on campus for over a year. She's excited to start parking closer to campus.
"I actually think that's really great because not only is that a huge parking lot but also much closer than all of the other ones," said Khajehdehi. "It'll probably be the first one I try now."
The decision to open up the lot to green permit holders only after 9:30 a.m. is a method to ensure that faculty and staff holding grey permits have a chance to park beforehand.