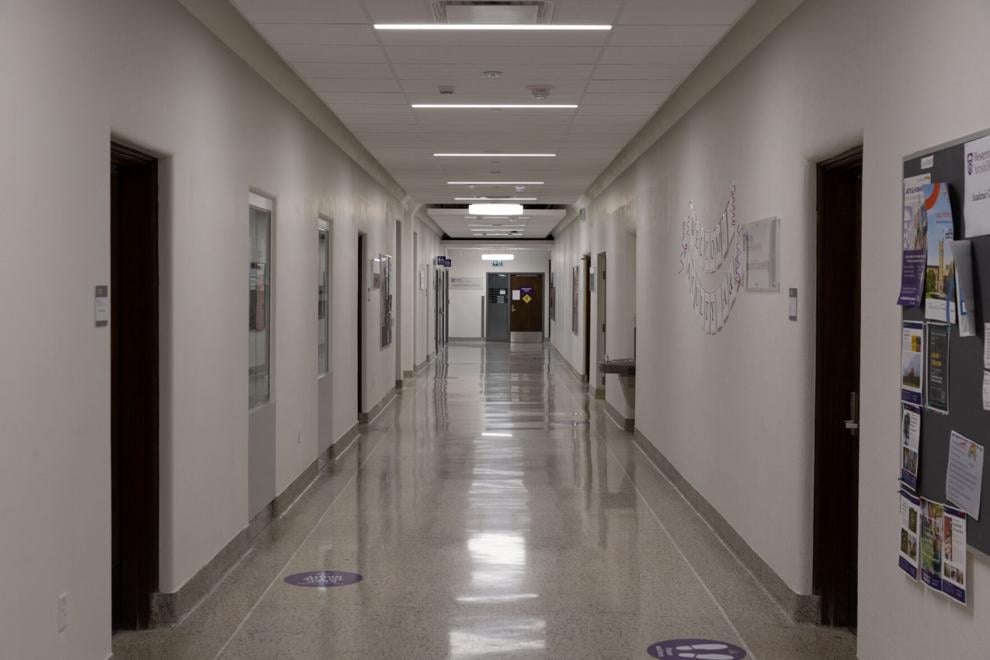 The University of Western Ontario Staff Association filed a policy grievance over Western's vaccine booster mandate Friday, claiming it is unreasonable.
UWOSA — a union that represents approximately 860 administrative and technical staff at Western University — released a statement saying Western's vaccine mandate breached their collective agreement with Western and the Ontario Human Rights Code. The union said they decided to challenge Western's policy based on feedback from members collected since Aug. 23.
"UWOSA has repeatedly raised concerns to Western that the policy does not strike a reasonable balance between an employee's interest in privacy, bodily integrity and Western's interest in maintaining the health and safety of its workplace," the union's statement read.
The university requires students, faculty and staff to have at least one booster shot and wear masks in instructional spaces, as announced Aug. 22. Following student pushback, Western decided on Sept. 6 to extend the deadline for coronavirus vaccine booster doses to Jan. 9, 2023 — three months later than the original Oct. 1 deadline.
Western is the only post-secondary school in Ontario mandating vaccines and one of 14 in Canada requiring masking.
The mandates prompted community backlash and led to a campus protest that saw over 400 attendees. Five current students have sued Western over its vaccination policy, claiming the mandates violate the Freedom of Information and Protection of Privacy Act.
UWOSA said in their statement that "it is important to take a closer review of Western's vaccination policy and how it is applied specifically to UWOSA members." The union cited the Ontario government eliminating the vaccine passport and masking mandates, as well as all other Canadian universities dropping their vaccine requirements.
Western has declined to comment.
UWOSA argued the current vaccination policy fails the KVP test — a labour arbitration case assessing whether workplace rules are reasonable. The union pointed out that many visitors like visiting alumni, donors, prospect donors and athletes "are inexplicably excluded" from the vaccine mandates.
UWOSA said, despite its opposition to university mandates, it "encourages vaccinations and masking" and "fully supports reasonable policies that are equitably applied to our entire campus community, including any 'visitor.'"
The union is expected to meet with Western within 10 days of receipt of the grievance and Western should provide a written response within five days of the meeting, according to UWOSA's collective agreement with the university.
---
Update (Monday, Sept. 12, 2022, 1:14 p.m.): This article has been updated to reflect that Western has declined to comment.