University Students' Council president Tobi Solebo's speech on Wednesday night delivered a progress report to students, highlighting what the USC's accomplished this year and what still needs to be done.
At the annual State of the USC, Solebo mentioned achievements such as the re-introduction of a five-day clubs week, the launching of an airport shuttle service and the hosting of an off-campus housing fair.
Now at the halfway mark, it's time to see how many platform points this year's USC executive has fulfilled and how many are left to go. The Gazette's platform analysis will go section by section. 
But if you want the gist of it: 
Overall, the USC has accomplished a significant number of Team Tobi's platform points so far, from major initiatives — such as the online course syllabi database — to smaller wins, like faculty council roundtables and a Wave breakfast buffet. Some platform points were already in the works before Team Tobi took office, like an October Reading Week and more microwaves, but this year's executive has also successfully implemented original ideas, like the airport shuttle and mandatory nights off for sophs. 
The most work stands to be done in the mental health and wellness section. The USC has yet to push for a "triage" system for the Western Wellness Centre, creating a set up where students would use it as a starting point to access campus mental health resources. The USC also hasn't developed a partnership with London Health Sciences Centre's First Episode Mood and Anxiety Program or sparked any significant increase in on-campus wellness programming. That said, it's still early in the year. 
Click on the arrow at the bottom right for the full breakdown.
And if you'd like the platform for reference: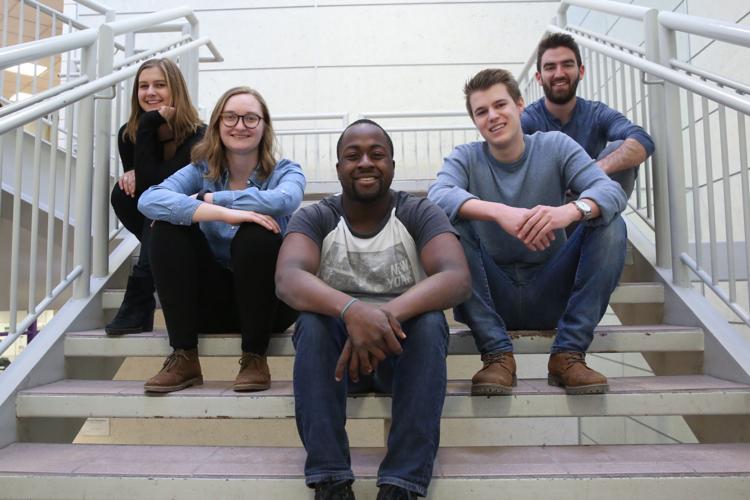 Student engagement
Team Tobi set out to tackle the "large disconnect between the USC and the students" through a number of initiatives. So far, we've seen them deliver on several promises.
To better advertise the USC, Team Tobi said it would increase funding and support to the USC street team. To achieve this, the USC reinvented its promo team as the USC Hype Team and created a new coordinator position.
In addition, at the Oct. 25 USC meeting, president Tobi Solebo said he's held roundtable meetings with members of campus faculty student councils — something he promised to do in his platform. The student leaders discussed advocacy initiatives, with Solebo mentioning there are opportunities for more collaboration between faculty councils and the USC.
As mentioned at the last USC meeting, the president is also holding open office hours — opportunities for any students to give Solebo feedback or ask questions. However, finding information about the time and location of these meet-and-greets is currently difficult.
On the other hand, besides a clubs-focused town hall in October, student town halls and specifically first-year town halls have yet to materialize. Team Tobi also promised to publish one-page summaries of USC meeting highlights with two-minute videos, which hasn't happened yet.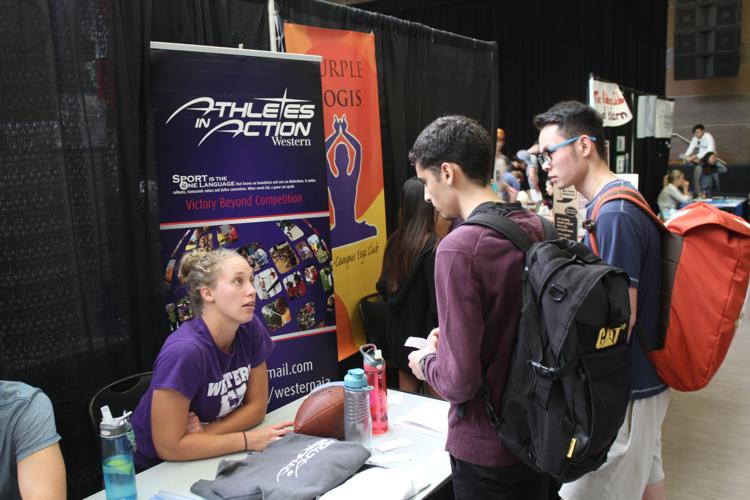 Student life
Overall, the USC's fulfilled many of their platform points under their student life platform section. Some of Team Tobi's biggest wins include their follow-through on an expanded clubs week, airport shuttles and a Wave breakfast buffet. They also raised the Pride Flag in July, and introduced a PechaKucha event as alternative night programming during this year's O-Week.
As pledged, there will also be an off-campus housing fair this year at the end of November, helping students connect with off-campus housing options. Finally, USC communications officer, Jana Cernavskis, said the USC has been collaborating with the Faculty of Music to release musician showcases in the coming weeks, fulfilling Team Tobi's goal of music faculty showcases.
We're still looking out for a few points though:
We haven't heard anything about the USC's efforts to advocate to housing for greater support for residence advisors or substantial efforts to promote the perennially under-used Mustang Express. Free towel service at the Western Student Recreation Centre or an app that would expedite ordering at the Spoke and Wave both also haven't happened.
Notably, while Team Tobi promised more microwaves last year, the 2016/17 student executive beat them to it. Last year's executive installed new microwaves around campus in March.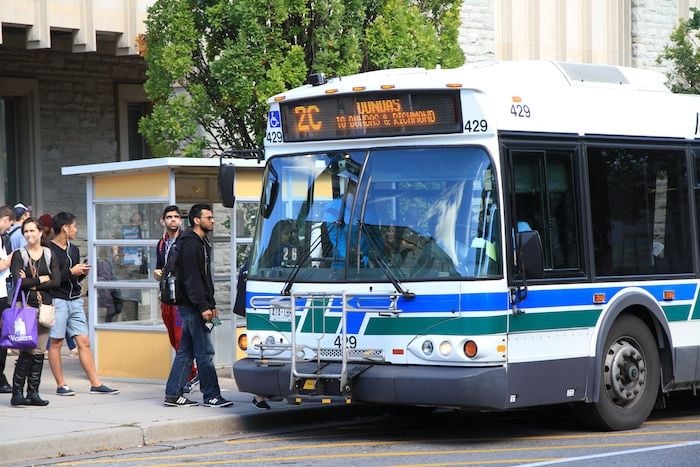 Community outlook
As far as community outlook, the USC's ticked off a few boxes. They've brought "council on campus" through their Pints and Politics events — opportunities for students to engage with community leaders and politicians in London.
At the last USC meeting, vice-president Landon Tulk also pointed to an upcoming bus rapid transit meeting where he'll be advocating for students' transit needs. As for forging new community partnerships, notably the USC is partnering with Innovation Works to offer clubs' fobs they can use to book space at its location downtown.
We're still waiting for the bus pass to be extended into September, although the Western-LTC bus pass contract was renewed this summer until 2021 without that point mentioned. We're also waiting for the USC to take action on pedestrian safety — they promised to focus on the Philip Aziz Avenue and Western Road intersection and explore the possibility of a scramble intersection.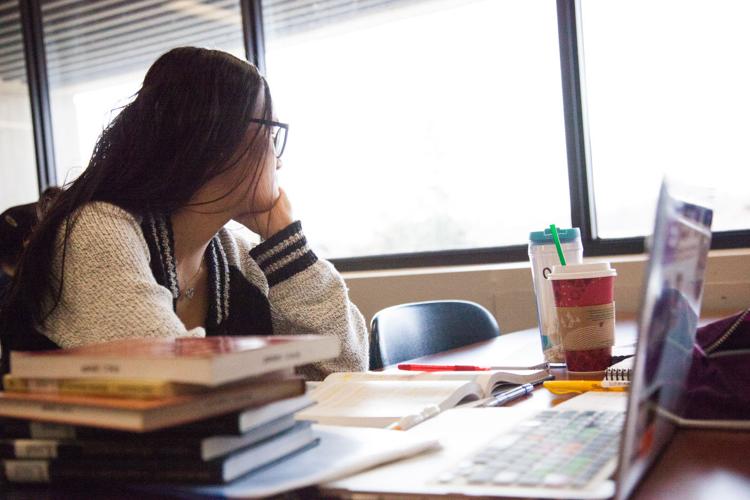 Mental health and wellness
So far, soph support has been the USC's area of focus under their mental health and wellness section. Sophs received mandatory nights off during Orientation Week this year, and Cernavskis said they also underwent more training before O-Week.
We're still waiting on the majority of points in this section: so far, the USC hasn't developed a partnership with London Health Sciences Centre's First Episode Mood and Anxiety Program or sparked any significant increase in on-campus wellness programming. Further, Team Tobi pledged to consolidate promotional efforts through Western's Wellness Education Centre so that it would act as a "triage" centre for students seeking mental health and wellness resources. With the collapse of the Western Wellness Centre plan, it's unclear where the USC stands with that point.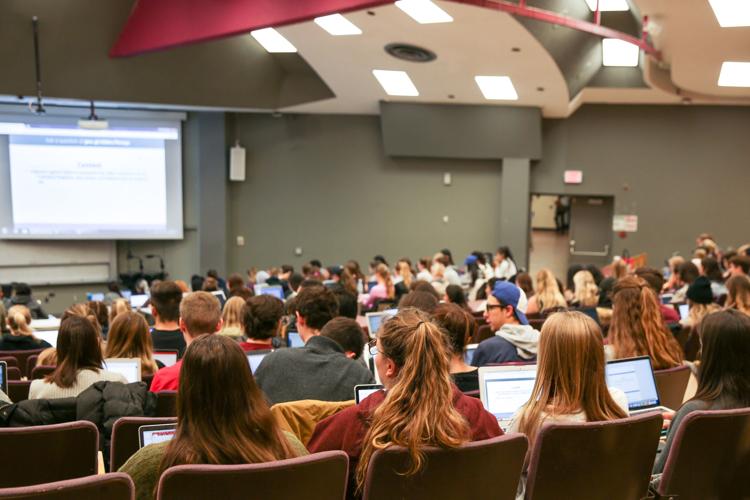 Student academics
This section included many advocacy points, and some have already come to fruition. The previous student executive made October Reading Week a reality, but an online course syllabi database is new this year. The USC was also able to push for exam timetables' early release last month. There's also been movement on the pass/fail courses front, with students senators reporting we may see them at Western this year.
On the other hand, the advocacy points, such as advocating for greater lenience for the "3 exams in 23 hours" rule, advocating for a more efficient academic accommodations process or advocating for academic diversity courses are harder to gauge. The end-of-year platform analysis will determine if progress has been made among these points and others. We'll also have to wait and see if the USC works to open classrooms during this exam season for students to use.