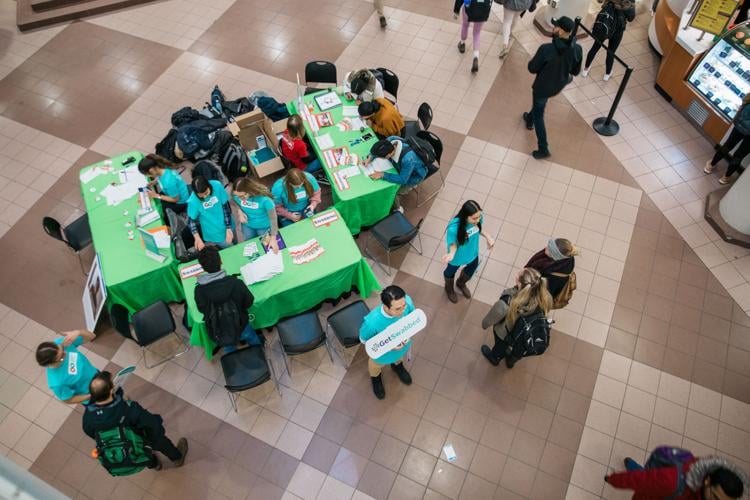 A stem cell donor drive was hosted on campus by Western's Stem Cell Club last week.
The club's Get Swabbed campaign aimed to collect from men and people of colour, to improve matches for many patients in need of the cells.
The drive collected 164 potential donors. 65 per cent were not white and 47 per cent were men. All demographics of donors were appreciated nonetheless.
"We are looking for male donors specifically as when the patient receives stem cells from a male donor, they tend to have improved post-transplant outcomes," explained Elena Kum, one of the club's co-presidents.
Stem cells are diverse cells in the body that can take many forms, like brain or muscle cells. Patients in need of stem cells for treatment have to find donors that fit their body.
And, despite what's often believed, finding a match within the family does not happen very often.
Patient needs a stem cell transplant, a match in Canada's registry of donated stem cells is usually their only hope. People of colour are still under-represented on the registry.
This experience was something that Ali Rizvi — a Health Sciences student at Western University and a volunteer for the event — narrowly avoided.
"When I was diagnosed with leukemia, I was so scared because both of my parents were of different ethnicities and they are not Caucasians. So, it was going to be difficult for me to find a match," he said. "I was lucky enough to find a match within my family but if I had to go to the registry, I was sure I wouldn't be able to find a match."
Western's Stem Cell Club is one of many around the country. They aims to advocate for awareness surrounding stem cell donation and to encourage people to get involved.
In January, the club hosted a donor drive for one of Western's students, Jocelyn McGlynn who was diagnosed with cancer. They searched for a match in the registry for McGlynn.
"The Western community rallied to help one of our own," said Gabriele Jagelaviciute, co-president of the club.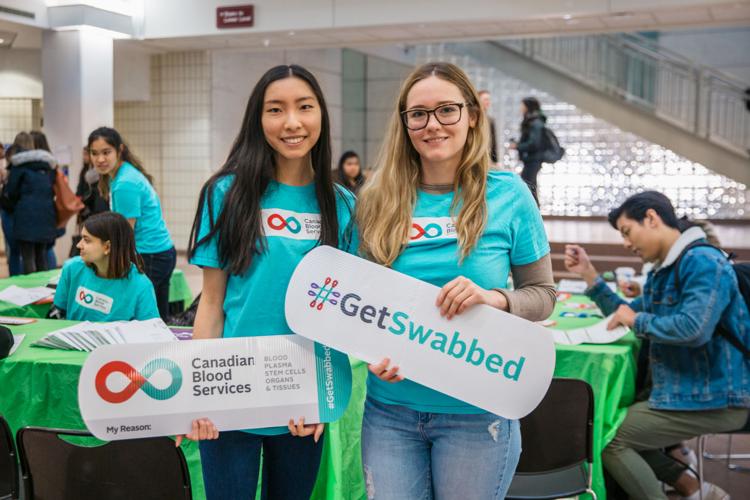 Jagelaviciute said students are crucial to the club's efforts.
"We are really targeting our younger population because outcomes are better with younger donors. So, I think that by targeting students, we can get more people involved and spread the word about stem cell donation," she said.
Western's Stem Club's chapter will host two drives next semester, one on Jan. 20 and 21 and another around Feb. 11.
The club is currently seeking volunteers to help run the drives and promote the events. Interested students can email or contact the club via Facebook to learn ways of getting involved.