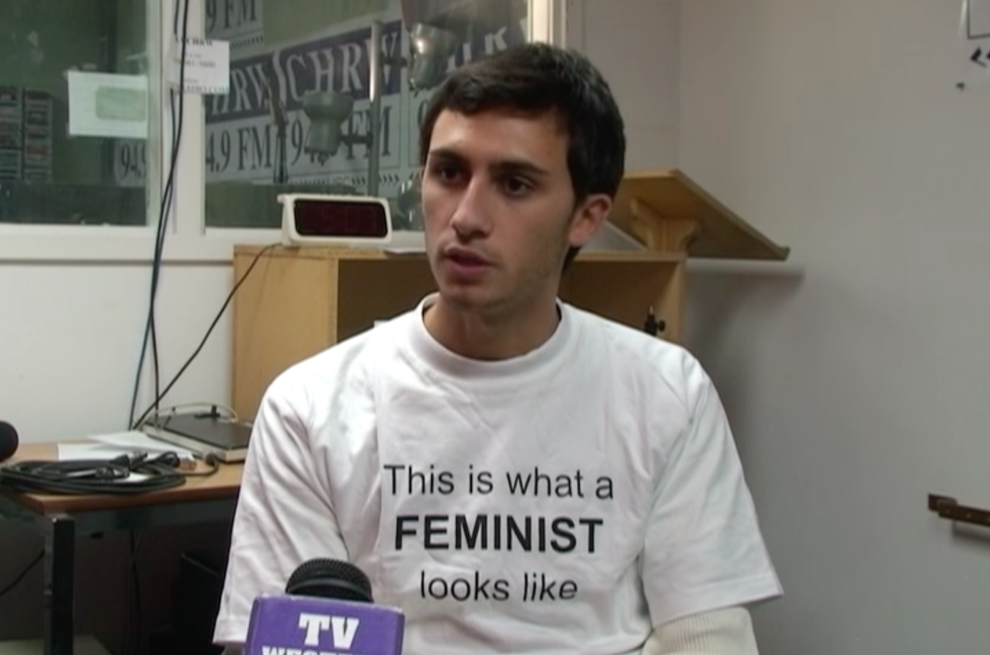 Stephen Lecce, Ontario's Minister of Education, former USC president and Western University alumnus, is apologizing for participating in a "slave auction" event at the Sigma Chi fraternity in 2006.
Lecce, the Member of Provincial Parliament for King-Vaughan, participated in a "slave auction" as part of his university fraternity — the Elipson Omicron chapter of Sigma Chi — during a fundraising event called "Derby Days" in 2006, according to the frat's archived website and first reported by PressProgress. Lecce was sold as a "slave," who was obligated to "be available from 10 a.m. until 6 p.m., or other time negotiated with 'owner'" as part of a fundraising initiative.
"The event from 2006 was inappropriate and in no way reflects who I am as a person, which is why I unreservedly apologize," Lecce said in a statement. "I will continue to passionately advance the interests of all Ontarians — irrespective of faith, heritage, orientation, or race."
Derby Days continue in Sigma Chi. According to the chapter's Instagram page, their most recent Derby Days event was in March this year. "Slave auctions," however, are no longer practiced by the fraternity.
The Western chapter of the Sigma Chi fraternity and Western's Interfraternity Council did not respond to the Gazette's request for comment.
Lecce attended Western from 2004 to 2008, graduating with a bachelor's degree in political science. Lecce served as the rush chairman and Interfraternity Council representative and president of the Sigma Chi fraternity's Epsilon Omicron chapter at Western before serving as the University Students' Council president in the 2008-09 academic year.
Lecce Orientation Week opening ceremony speech, September 2008
"While Western has no formal affiliation with fraternities or sororities, they are part of London's community," Western said in a written statement. "Racism in any form is abhorrent. At Western, we are embedding equity, diversity and inclusion into policies, operations, research and teaching, and are committed to pursuing meaningful, systemic change."
When Lecce was later elected USC president in 2008, he ran on a platform that advocated for inclusivity and ending discrimination against racialized students on campus.
Lecce USC presidential candidate interview, February 2008
"It's asking students to say no to acts of discrimination, to acts of gender violence" said Lecce in a 2008 interview during his campaign for USC president. "And, you know, saying inclusivity is an important part of what Western's about."
The current USC executive has since spoken out against the former president.
"The USC denounces the behaviour of former USC president Stephen Lecce. We stand against racism," the USC said in a statement to the Gazette. "We feel deeply for our students on campus who have been affected by the news, particularly Black students."
Lecce has served as Ontario's education minister for nearly three years. He is currently seeking reelection in King-Vaughan. The provincial election is set for June 2.