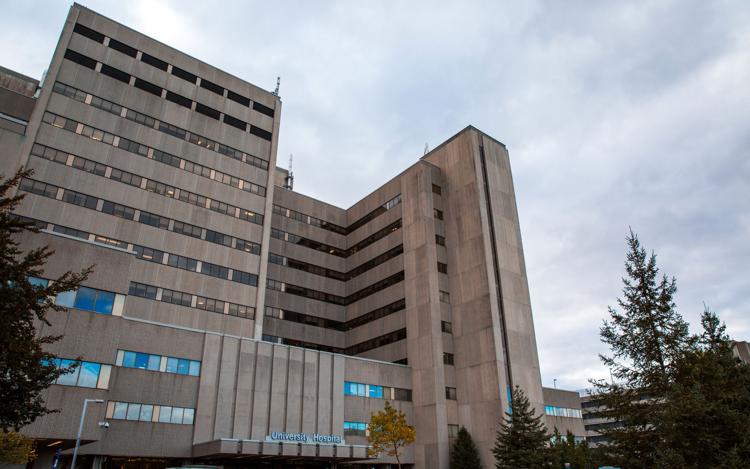 Western professor Javeed Sukhera and colleagues recently received a grant of roughly $36,000 to deliver a free online training resource aimed at reducing mental health-related implicit bias and stigma among health care professionals.
Sukhera launched the in-person training program in March 2016 through the Schulich School of Medicine and Dentistry. AMS Healthcare provided the grant on Sept. 21 to design, implement and evaluate a digital format of the curriculum.
"The idea came from my own lived experience working in mental health, recognizing that, oftentimes, patients of mine weren't treated well despite the people who are treating them being very good, highly professional people," said Sukhera. 
Sukhera explained that his team conducted research on the social process of stigma to understand what was happening in these settings. He says the results indicated that health care professionals often label patients with mental illnesses as "time-consuming" or "unfixable" at a subconscious level.
As a result, health practitioners begin to avoid the patients because they feel they cannot help them. According to Sukhera, this pattern leads to frustration for both patients and health care professionals.
"Our curriculum was designed to humanize the patient for health professionals to recognize that they should see this person not as someone who is a label but as someone who's looking for help," explained Sukhera.
The training aims to make professionals feel more useful and patients more cared for and appreciated, added Sukhera. It includes a component of intentional engagement, where health care professionals are encouraged to make an active effort to connect with patients. More importantly, he continued, it fosters health care professionals' ability to be agents of change within their workplaces and to address problematic stigmas.
"When you're giving someone feedback about something that they aren't aware of and happens despite their best intentions, it's a very emotional thing to share," said Sukhera. "Telling someone that no matter … how professional you are, you still may be perceived as stigmatizing and perpetuating inequity is a different kind of feedback, and it requires psychological safety and consideration of the emotions involved." 
Through this new project, Sukhera hopes to leverage digital and social media to enhance the message of the training and to spread it to a larger audience. He expects the online resource to become available in the spring or summer of 2019.