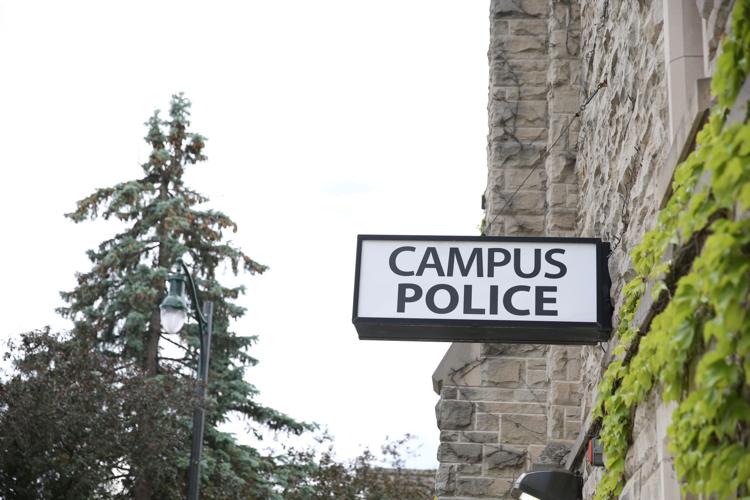 A Western student walking up University College Hill was assaulted and robbed of her phone on Wednesday night, according to Campus Police.
The incident occurred around 10:20 p.m. The student was approached by a woman who asked to use her cell phone. As the student provided her phone, a second woman also approached and the two suspects fled with the student's phone. The student was assaulted in an altercation with the suspects. 
According to Campus Police, the two suspects were arrested off campus by London Police Service (LPS). While Campus Police has arrest authority on campus, only LPS has jurisdiction off campus. 
Campus Police staff sergeant J.C. Aubin confirmed to the Gazette on April 15 that the two suspects were not affiliated with Western. At the time of publication no media releases were put out by LPS regarding the incident and the suspects' identity is yet unknown. 
Campus Police is encouraging the campus community to use Western Foot Patrol which is operating from 9 p.m. to 1 a.m. during the April exam season. Blue emergency phones are located on certain locations around campus which provide a direct line to the campus police station. 
Important numbers:
Emergencies: 911 (911 calls from all campus phones will go to Campus Police)
Campus Foot Patrol: 519-661-3650
Campus Police: 519 661-3300
---
This is a developing news story and more information will be updated as it becomes available. 
Update (April 15, 2017): Campus Police has confirmed that the two suspects were not affiliated with Western. 
Update (April 19, 2017): The victim suffered numerous injuries during the assault including a concussion and several lacerations. LPS has confirmed no weapon was used in the attack. The two suspects have been charged with robbery.