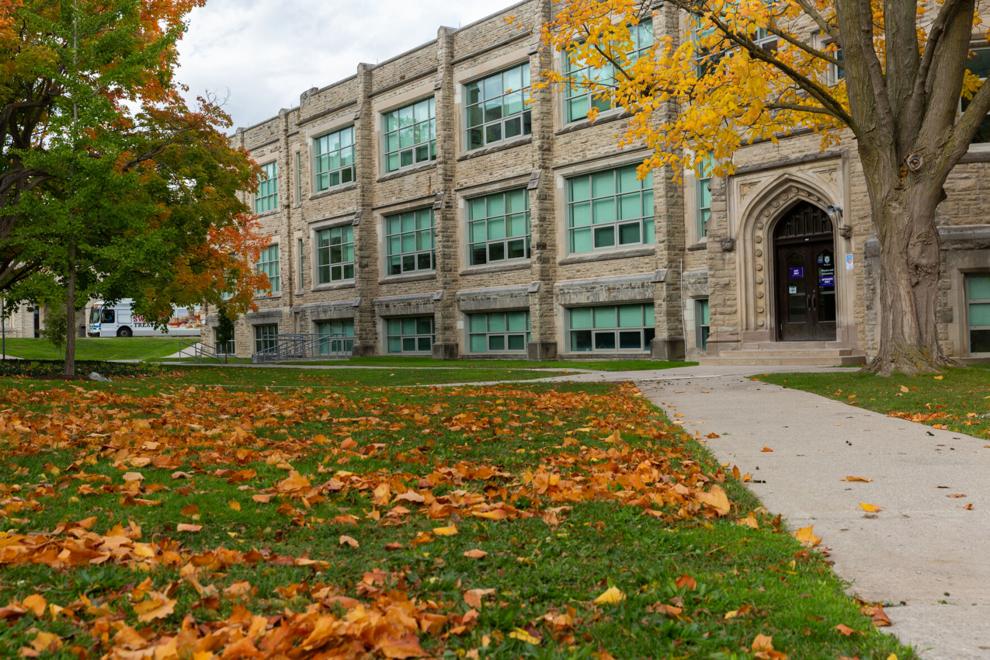 Professors are not required to report their scores from student evaluations this year, as the university looks to accommodate faculty through the hardships of the coronavirus pandemic.
Students are usually encouraged to complete teaching evaluations for each of their professors for the semester, rating their learning experience out of seven. While evaluations will still be conducted this semester, the University of Western Ontario Faculty Association pushed to reduce their influence on hiring decisions.
The agreement was reached over the summer and comes two years after UWOFA first stood against the large influence student evaluations have on hiring decisions in their collective agreement, citing research which shows the surveys reflect racial and gender biases.
Each year, professors submit the number of research papers they published and classes they taught for the year among other factors to demonstrate how effective their teaching has been. This year, faculty members can choose to withhold evaluation scores from their report.
The decision was made over the summer "mostly because of the pandemic and the change to online teaching and everyone agreeing that this is not a normal year at all," according to UWOFA president Beth Macdougall-Shackleton.
The faculty union is hoping this change will be permanent, as Macdougall-Shackleton said research shows the evaluations are influenced by students' expected grade in the course, class size, whether the instructor is physically attractive and if the instructor has a detectable accent, more than their quality of teaching.
"Results of student questionnaires on courses and teaching will be considered as information about students' experience in the classroom, rather than as direct evidence for the summative evaluation of teaching performance," read UWOFA's statement after the decision to narrow in on student evaluations came in 2018.
The change is particularly significant for faculty members at Western who primarily teach, like sessional instructors who do not run research labs and teach on a course-by-course basis. In previous years, the evaluations would be the only deciding factor in whether their contract is renewed another year.
"People's livelihoods were on the line," said MacDougall-Shackleton.  
But, excluding student-evaluations from year-end reports makes it challenging to demonstrate whether an instructor effectively runs a course and minimizes student input.
UWOFA and university administration assembled a working group to explore ways address the absence of a quantifiable evaluation tool and instead use other data in their evaluation — one possibility is professors can write a teaching dossier that describes their teaching philosophy and course activities.
"I hope that evaluations will continue, at least in that form, so that we can continue to improve our teaching," MacDougall-Shackleton said.
Making student evaluations less influential also meant striking down honour roll badges on Draft My Schedule. The badges appeared beside the names of professors who achieved a certain score or higher on their evaluations from students but were removed once they came to the attention of UWOFA.
"It wasn't a good look for Western to be having those badges," MacDougall-Shackleton said. "To their credit, they immediately took them down after we raised that with them."
According to MacDougall-Shackleton, while student evaluations are far from the only barrier racial minorities face in their employment, the decision to exclude evaluations that seem to be inherently biased supports marginalized groups. 
"We have a very active equity committee who have got their ears to the ground and are listening to our ... colleagues and will advocate on their behalf," she said.