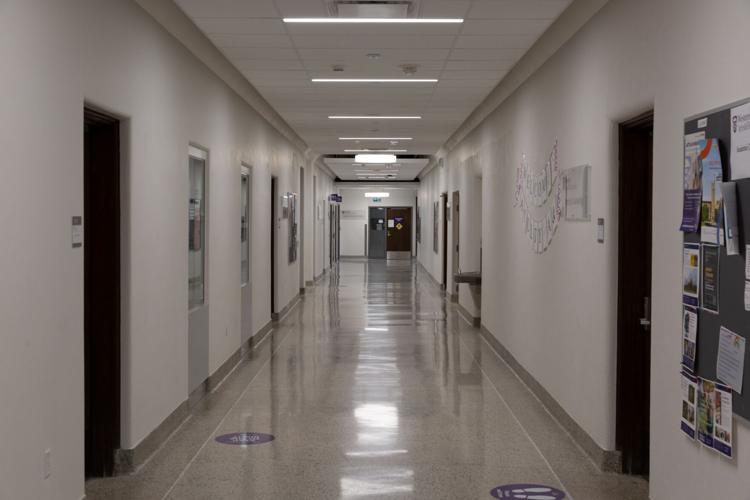 Content warning: this article includes quotes with anti-Black racial slurs and descriptions of racial harassment.
Two USC cultural clubs were targeted by Zoom trolls during Clubs Week, as someone entered their video calls and spewed a series of anti-Black racial slurs.
In a virtual open house hosted by the Black Students' Association, an individual entered the Zoom call, spouted racial slurs, left the meeting willingly and returned to do the same thing, trying manually to muffle their deep voice.
A similar incident occurred later the same day in an African Students' Association meeting — this time the individual used a computer-generated voice to speak.
Both incidents occurred during the University Students' Council virtual Clubs week on Sept. 22 and have raised questions about the security of virtual clubs and prevailing anti-Black racism on campus.
Sydney Joao, a fourth-year criminology student and vice-president of events for the BSA, was the only person in the video call when it was disrupted.
"He asked me what it's like to be a monkey from Africa," said Joao. "The second time he came back in and asked me what it's like in Africa."
According to Joao, the individual had his camera off with a display picture that said "Trump 2020." The individual used the name Clayton Briggs, which is not listed in Western's Student Directory.
An individual with the same display picture entered the ASA open house later that day when Mivida Mounesi, vice-president of communications, was on the call. The username in this incident was Masta Matt and like Joao, Mounesi was the only one in the call. 
"The voice started by saying hi, and [then the] N-word, with the hard 'er,'" said Mounesi. "I was in shock, I did not know what to do." 
Mounesi, a fourth-year health science student at Brescia, said she tried to kick the individual out of the Zoom call, but was unable after attempting to for several minutes.
"As I was fidgeting with the Zoom settings and trying to find a way to kick the individual out, more slurs were said calling my club a monkey club and saying that baboons have more brains than 'insert N-word,'" said Mounesi.
Eventually Mounesi exited the Zoom call and the individual left soon after.
Joao has filed a complaint for the BSA with Western University and Western Technology Services and is hoping to see punishments under the Student Code of Conduct if the individual is a student.
"If it was a student and they used their [Western] login then the school will be able to see [who they are]," said Joao. "If they used their login at any point on one of Western's websites then Western can see it."
Mounesi has not decided whether she will launch an investigation. It is unclear whether the individual who interrupted the BSA call was the same person on the ASA call but Joao said she thinks this is the case.
"When he came on the call the second time and he asked me about Africa, I said 'we're not the African club, we're BSA,'" said Joao. "So he might have then gone and tried to look for the African club."
Joao has received resources and counselling from both Western and the USC. Mounesi has not.
Western and WTS would not comment on their progress with the BSA investigation. It is also unclear what specific repercussions the individual may face if they are a student.
"If a student is found to have acted in a way that is contrary to the standards set out in the code — like committing a racist act in a Zoom meeting — we would review the complaint very thoroughly and apply sanctions as appropriate," said Jennie Massey, associate vice-president of student experience, in a statement to the Gazette.
"Sanctions would reflect the severity of the incident and could range from completing a workshop or community service, to paying restitution or being suspended or expelled."
According to Colin Couchman, director of cybersecurity and business services at WTS, Zoom meeting links should not be shared on public platforms to prevent Zoom bombers or other malicious actors from entering the video call.
Club executives were told to share Zoom links publicly on the USC clubs website so that students could attend the virtual open houses.
Marc St. Pierre, USC vice-president governance and finance who was in charge of virtual Clubs Week said, moving forward, the USC will work with WTS and club executives to prevent incidents like this from recurring.
"We have encouraged clubs to send Zoom links to events and meetings to their club rosters only — and take additional security measures such as limiting access to individuals with [Western] emails only, adding passwords to the Zoom links and creating waiting rooms for [hosts] to approve individuals looking to enter the call," said St. Pierre in a statement.
The USC will also be providing training for club executives on how to increase security at online events and deal with Zoom bombers.