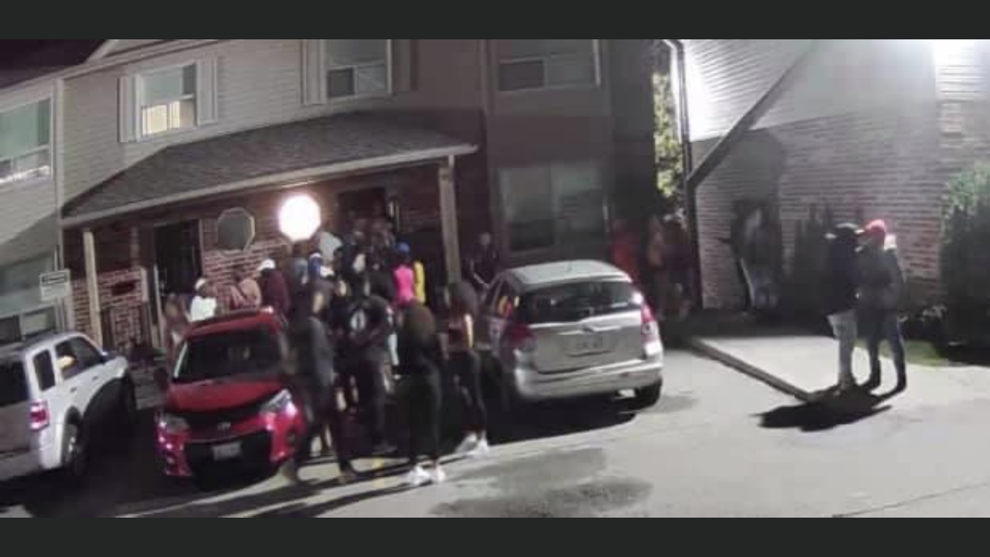 Over 150 people attended a Halloween party in a student neighbourhood near Western, according to London police.
Neighbours reported the Friday night party on Beaufort Street, at the intersection of Western Road and Wharncliffe Road, which was captured on home security camera video.
Western University said it is "troubling to see this kind of behaviour."
"Should we receive names of any Western students involved, we will review all cases under the Code of Student Conduct, follow up and apply sanctions as appropriate," said Jennie Massey, associate vice-president of student experience, in an emailed statement.
The school is working with police and municipal bylaw officers to gather information on Friday's party.
Clips of the party were posted on popular student social media pages, including the "'Must Knows' for courses at UWO" Facebook group and Western's student subreddit.
The social media posts claim two partiers were charged with driving under the influence and others were taken away by ambulance. Police have not confirmed either of these allegations to the Gazette. 
London Police Service passed information collected at the scene to bylaw officers for potential fines, and more information will be available once their review is complete. Fines for party hosts in Ontario can reach $100,000 and party attendees can be charged $750.
Western also extended its Student Code of Conduct violations policy to include off-campus infractions — meaning students can now be suspended or expelled for hosting illegal house parties during the pandemic.
"We know the majority of our students are doing their part to take care of themselves, each other and our community," Massey wrote. "But we are at the height of the second wave of this pandemic and we need everyone to commit to this shared responsibility and remain vigilant in the fight against COVID-19."
This article is on-going. More information will be added as it is confirmed.
Update (Nov. 1, 2020, 7:49 p.m.): This article was updated with additional information from Western University.
Halloween house party security cam footage