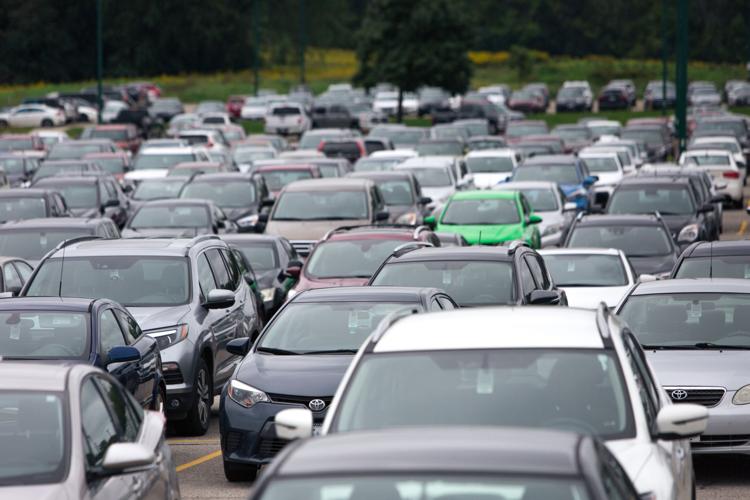 Student parking permits are currently sold out just hours into the school year.
This is the second consecutive year that permits have been frozen amid high demand. Last year's sales were halted on Sept. 13, surprising parking officials, who had never before needed to shut down sales. A customer services representative told the Gazette the permits sold out at 11:40 a.m. yesterday.
Western University's Parking and Visitor Services announced the sell-out on their website. Thus far, the Gazette has not found an accompanying media release or social media post by the university.
Evening and weekend permits are still available.
The even earlier sellout could surprise students, as many were unprepared even for last year's abnormal sell-out.
Abdullah Aljailawi, fourth-year mechanical engineering student, needs to take two busses to get to campus; the 20, which stops going to his area after 5 p.m., and the 10. Since Aljailawi is in engineering, a program known for busy schedules, he will most likely be on campus until after 5 p.m., eliminating bussing as an option.
Aljailawi lives with his parents and cannot afford to move closer to campus. He views driving a car to campus as an educational necessity rather than luxury.
"I already pay a fortune to go to school," Aljailawi said, "I also pay a fortune to get the parking pass and even that is not an option right now."
Cassie Morris, a fourth-year Arts and Humanities student, was waiting for her Ontario Student Assistance Program funding to arrive before purchasing a permit. 
Morris purchased a permit each of the last three years and was shocked that permits sold out this early.
Last year, over 2,500 permits were sold for only 1,800 student spaces; the service rep told the Gazette that the permits' overselling margins had been slightly reduced.