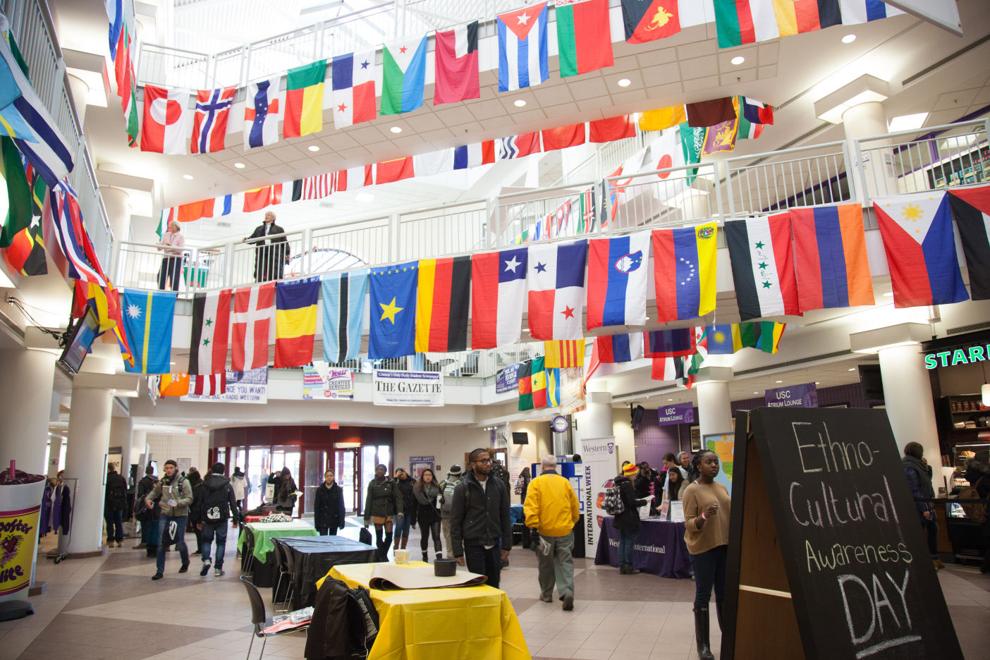 When Oliver Xin submitted his nomination to run for Social Science student councillor this month, he thought he did everything right.
Xin, a third-year international student, sent in his nomination form, submitted the required five signatures and attended the all-candidates meeting — but at the end of the nomination period, was told he was ineligible to run in the election.
He had neglected to pay his bond, a little-known fee all students running for council positions must pay before nominations close.
"As an international student, I know what a fee means no problem, it means you have to pay the fee. But for 'bond' I was a little confused." said Xin. "I'm studying finance, when we talk about a bond we usually talk about how you buy a bond from the Canadian government … I didn't think it was a fee or something I had to pay."
The Elections Governance Committee uses the bonds as payment if candidate are fined for violating election rules — the bond is fully refunded if a student isn't fined. Instructions on the University Students' Council elections website read that "a refundable bond must be posted as part of your campaign," and includes a link for students to pay with a credit card. Bond price varies depending on the position a student is running for, starting at $25 for faculty councillor nominees like Xin ranging up to $300 for presidential candidates. 
When Xin didn't pay his bond by the Jan. 19 deadline, he was automatically disqualified. He believes if the language on the EGC's website had been simplified, using words like "fee" instead of "bond" and "pay" in place of "posted" — or better yet if a translation had been available — his situation could have been avoided.
Xin believes he was the only international student attempting to run for council this year. 
"There is no question that if this information [about the bond] was made available to you in [your] first language that you would understand its meaning," Xin wrote in an email to the EGC's deputy returning officer, explaining the miscommunication. "But for us [international students], the information wasn't freely accessible."
Xin joined his faculty council last year, motivated to get involved after witnessing his friends struggle to access USC services and adapt to life in Canada.
In his email to the deputy returning officer, Xin pointed out that the language barrier that caused his disqualification was just another barrier international students face that he was hoping to tear down as a member of council.
"I think I'm good with English and engaging with our school and society, so if someone like me, who knows the policies and has the knowledge, doesn't know how to run successfully, where does that leave the thousands of students who don't know where to start?" Xin told the Gazette. "There are so many international students who don't know what the USC is … it shouldn't be like this." 
The EGC made Equity, Diversity and Inclusion cornerstones of this year's election, replacing their usual presidential debate with a discussion panel devoted to the EDI and ran an outreach campaign for marginalized students before the nomination period.
"The EGC's mandate is to uphold the fairness of USC's elections and as such, we must hold all candidates to the same policies and standards," said Julia Crump, chief returning officer of the EGC, in a statement about Xin's disqualification. "All candidates who did not submit their bonds are considered ineligible."
Xin said he understands and respects the EGC's ruling and their need to protect student democracy, but wishes more had been done to communicate the election regulations and make them accessible to himself and other international students. 
"I think the [EGC] is trying to make improvements for international students, but they have limited information or they don't have insight from actual international students," said Xin. "There should be someone to represent [international students] to help make policy."
Xin pointed out that many of the international students he knows did not have Facebook or Instagram — the main channels the USC uses to communicate with students — when they first came to Canada, leaving them out of the loop when it comes to council services and events.
He thinks the EGC and the USC should be regularly reaching out to international students on platforms where they already congregate — like WeChat and Kakao — particularly when it comes to promoting leadership and opportunities to get involved. Xin believes if council used these platforms, and especially if there were more attempts to communicate with students in their native tongues, the barrier between international students and council could be broken down. 
"We acknowledge that there are improvements that still need to be made, year over year, to improve our elections outreach process and ensure equitable access to student leadership positions," said Crump in the statement.
Xin said while he appreciates the recent outreach efforts, more needs to be done to help international students get involved on campus and address their concerns. He pointed out that, while most domestic students are aware of rising international tuition costs, there are many other barriers international students face that council could be addressing: from challenges accessing medical care to filing taxes and applying for Social Insurance Numbers.
Xin hopes the incoming USC executive will make an effort to reach out to international students on their own platforms and create doorways for them to enter student government that weren't available to him. 
"I'm not calling this discrimination, but there is a lot to improve … I think this is an equality issue."