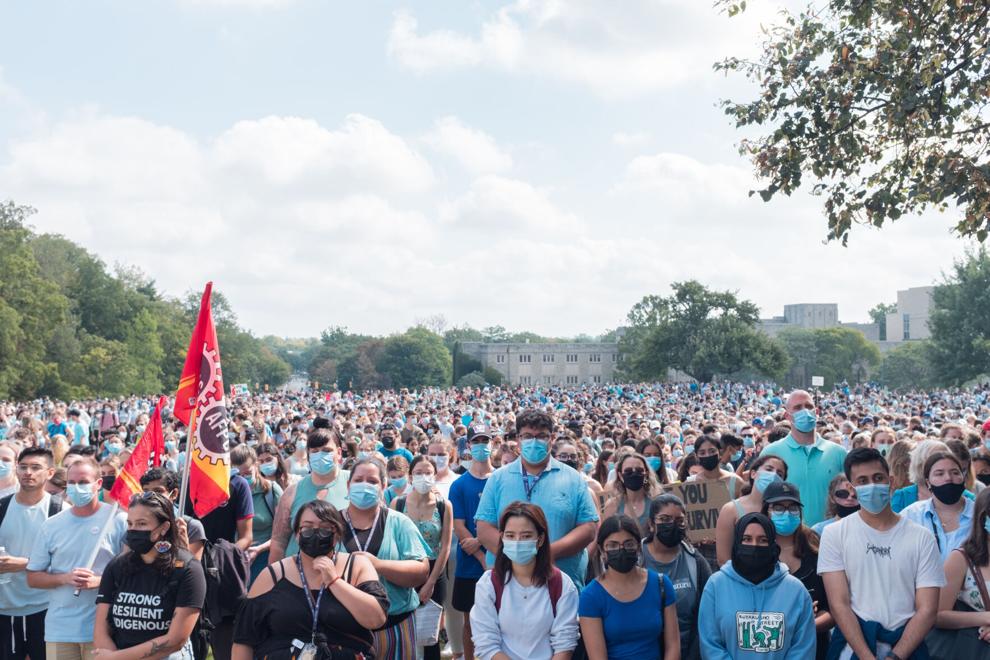 A student-led walkout on Friday saw over 12,000 attendees, as students, faculty and staff walked out of class and marched through campus in support of survivors of sexual violence.
The walkout, organized by over 20 students at Western University, was created in response to the sexual violence that occurred in residences over the past week. The event saw attendees gather on University College Hill, beginning with opening statements which included speeches from organizers, women's organizations and university mental health representatives and sexual violence survivors.
Students marched through campus, many carrying signs and chanting slogans like "sexual violence has to go," pushing for a safer campus.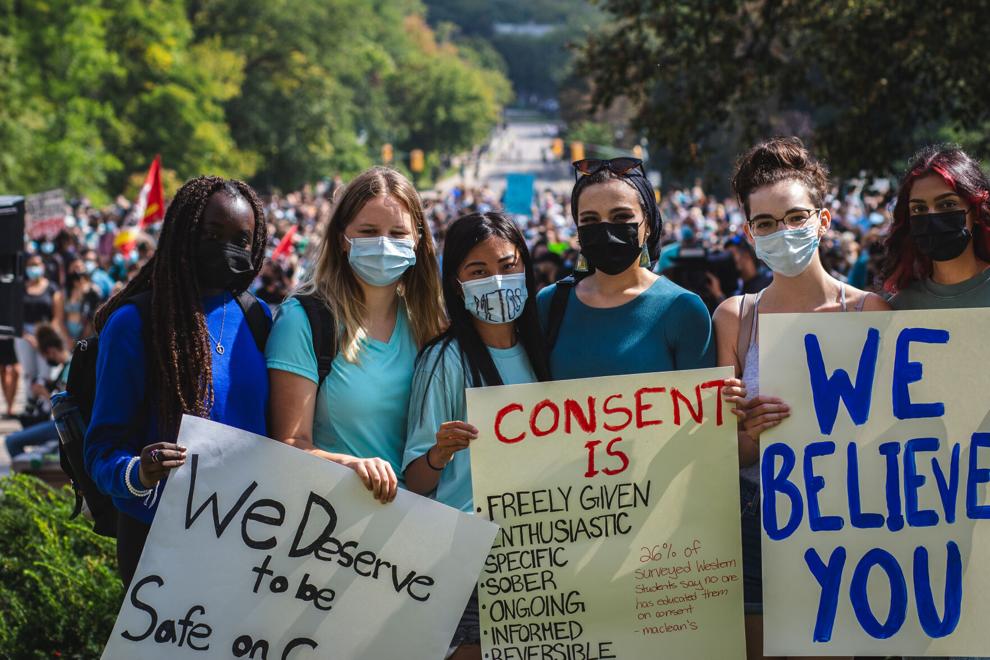 Alongside Western faculty and students, University Students' Council president Zamir Fakirani and the rest of his executive team came out to show their support for the initiative.
"I'm really happy to see the people come out to say enough is enough," said Fakirani. "I think it's a turning point for the community.… It's been an issue on campus for a while now, and I'm glad that we're coming together for change."
The walkout featured speakers and performances discussing the damage of gender-based violence.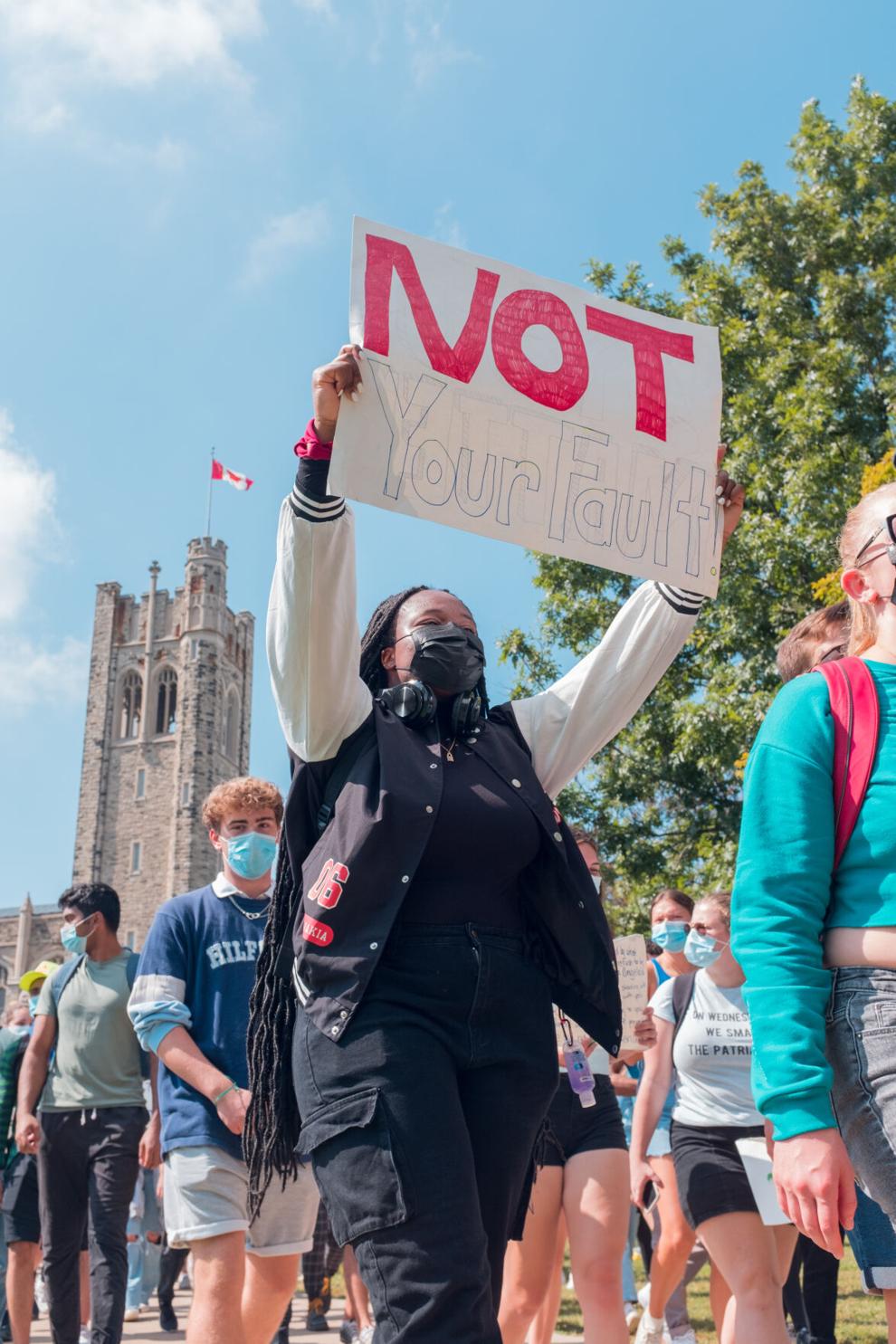 Among these speakers was Teigan Elliott, a soph and the co-president of the Red Zone Research Team, a student-led group focused on understanding and combating sexual violence during the first six to eight weeks of classes, when the majority of sexual assaults take place — also known as the red zone.
Elliott's speech discussed their struggles as a survivor of sexual assault and the culture of victim-blaming present in society.
"If I am drunk and I smile at a man, and he assaults me, suddenly no one is too sure who to hold responsible. 'It's alcohol,' they cry, 'it's party culture,' but it isn't," Elliott said.
Many speakers called upon the administration to do more to prevent sexual violence and make campus safer, even beyond the changes outlined in their new action plan.  
The event ended with survivors of sexual violence sharing their stories on UC Hill and calling upon the university and faculty to do more to change a culture they call problematic at Western.
None of the walkouts speakers were survivors of the violence seen during this year's Orientation Week. 
"We've allowed for the worst-case scenario to unfold, and no amount of sugar coated PR is going to fix that," said the first survivor. "If you truly cared about us, the victims of your institution, you would be doing everything to ensure this doesn't happen again. This includes, but is not limited to, making sexual violence prevention training mandatory for all students and staff."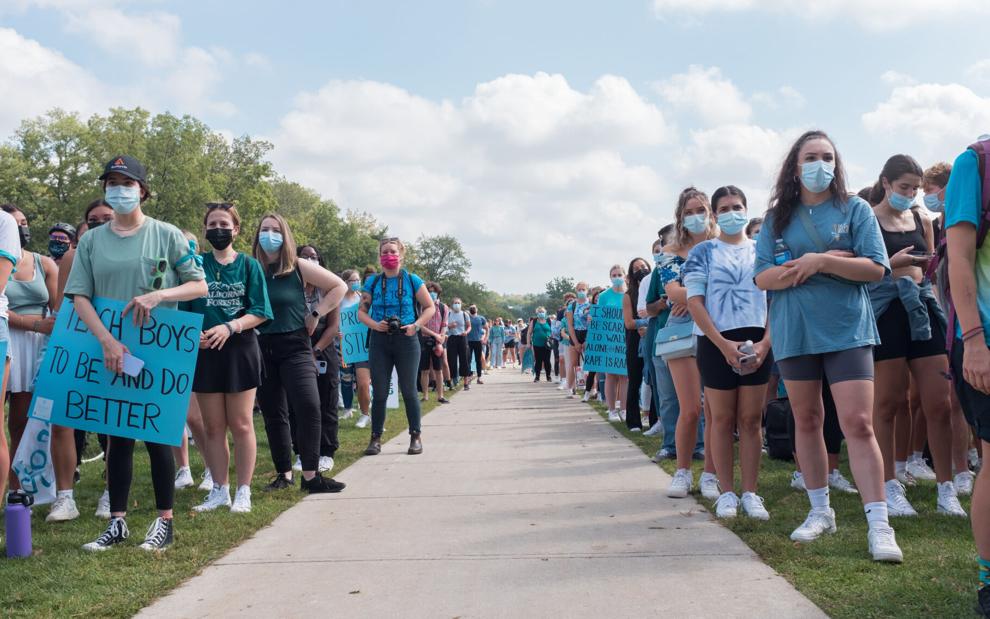 At this time, Western's new safety action plan does mandate all students in residence to take in-person training on sexual violence, establish sophs back in residence and expand training to off-campus students. There are no plans regarding staff yet.
In a university senate meeting conducted after the walkout, Western's president Alan Shepard spoke on Western's culture issue, affirming the need to review and adjust policies that create these structural issues. 
Shepard also stressed the importance of universities stepping up to help grow social movements, like those against sexual and gender-based violence. 
"Most of the [social movements] of the last 100 years have started inside universities," said Shepard. "We believe our students and we're listening to them, we're hearing them. And we are pledging as an institution to do more and to do better."
---
Correction (Sept. 17, 8:59 p.m.): This article was corrected to reflect that the protest saw over 12,000 attendees.