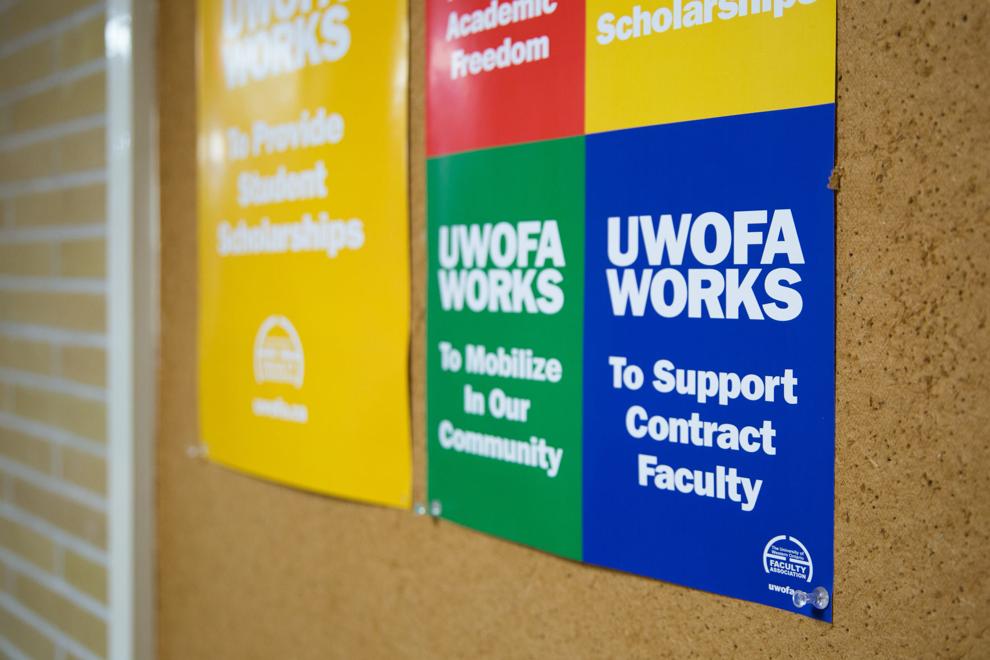 Western's student unions are criticizing the university's chancellor Linda Hasenfratz for her decision to travel to Barbados over the winter break and some are joining the call for her resignation.
Just days after the University of Western Ontario's Faculty Association called on Hasenfratz to resign, the Public Service Alliance of Canada's Local 610 — which represents Western University's graduate and postdoctoral teaching assistants — encouraged its members to sign a petition demanding her removal. The petition, which started shortly after The Globe and Mail first reported on her trip abroad, now has over 1,000 signatures. 
Hasenfratz vacationed to Barbados over the holiday break, according to the Globe — despite university guidelines and provincial regulations asking Ontarians to avoid all non-essential travel. Western's Board of Governors has since censured Hasenfratz but has no plans to take further action and have said this will be a "learning moment in the Western community."
UWOFA president Beth Macdougall-Shackleton has said that this move sends a "dangerous and corrosive message" to Western students and faculty and undermines the school's reputation. 
"The decision will reinforce a stereotype that Western is a country club university where donating gets you a free pass, or where power of position entitles some to be exempt from public health guidelines," said Macdougall-Shackleton. 
Western's Society of Graduate Students passed a motion Thursday condemning the chancellor's decision to travel and expressed support for the "Board of Governors' censure of Chancellor Hasenfratz." The student group called upon graduate student representatives in Western's Senate and Board of Governors to "make this position known to their respective governing bodies."
The University's Students' Council also condemned the chancellor's actions and accused the university of double standards for not imposing harder sanctions.
"Our campus leaders should be modelling safe behaviour and holding themselves responsible for abiding by health and safety guidelines, on campus and beyond," read the USC's statement to the Gazette. "As it stands, there is a clear double standard in the way students versus senior leaders are held to account."
While neither the USC or SOGS have called for the chancellor's resignation, PSAC Local 610 president Wes Robinson said the teaching assistant union is not satisfied with how the university has handled the situation.
Echoing the USC's stance, Robinson stressed the importance of holding university administrators accountable to the same rules and regulations imposed on students. However, unlike the students' council, PSAC is pushing for the chancellor's resignation.
"[We're seeing] an inequality between how Western administration would treat someone in the administration versus the students at Western," said Robinson. "If this had happened to a student, I would bet that there would be some disciplinary actions taken upon them."
PSAC 610 stands in solidarity with @uwofa1 in calling on chancellor Linda Hasenfratz to resign for vacationing to Barbados at the height of the pandemic. We encourage all members to sign this petition demanding that she be removed from the chancellorship. https://t.co/DE4EmQASS0

— TA/PD Union@ Western (@PSAC610) January 28, 2021
The PSAC president cited fines and threats of sanctions doled out to students who attended house parties at the beginning of the year as examples of this double standard.
"Western administration choosing not to take any action to condemn [Hasenfratz's] behaviour, demonstrates [the school's] complicit approval of this type of behaviour," said Robinson. "I think it sets a precedent that [the administration] does think they're above their own rules and above the Ontario guidelines for safety."
According to Robinson, the TA union received many emails from students concerned by the university's inaction.
The petition, started on primarily-undergraduate social media pages, gained traction among unions and associations like UWOFA and PSAC as well as general Western students. 
"While they tell us to follow the rules and to 'protect the vulnerable', it's business as usual for them," reads the petition. "It's time for president Alan Shepard to fire Linda Hasenfratz. Otherwise, he is equally culpable by enabling this behaviour and the next petition will be for his resignation."
Western declined to comment on the unions' stances. Rick Konrad, the chair of the university's Board of Governors, previously responded to UWOFA's call for the chancellor's resignation, saying her decision "does not reflect the values of the Western community."
"That said, we feel Linda has a long track record of deep engagement with our students — coaching and mentoring them, and being a strong advocate for the role universities and our students play in today's world."
Correction (Feb. 1, 2020, 7:35 p.m.): This article was corrected to reflect that Wes Robinson is the president of PSAC Local 610.